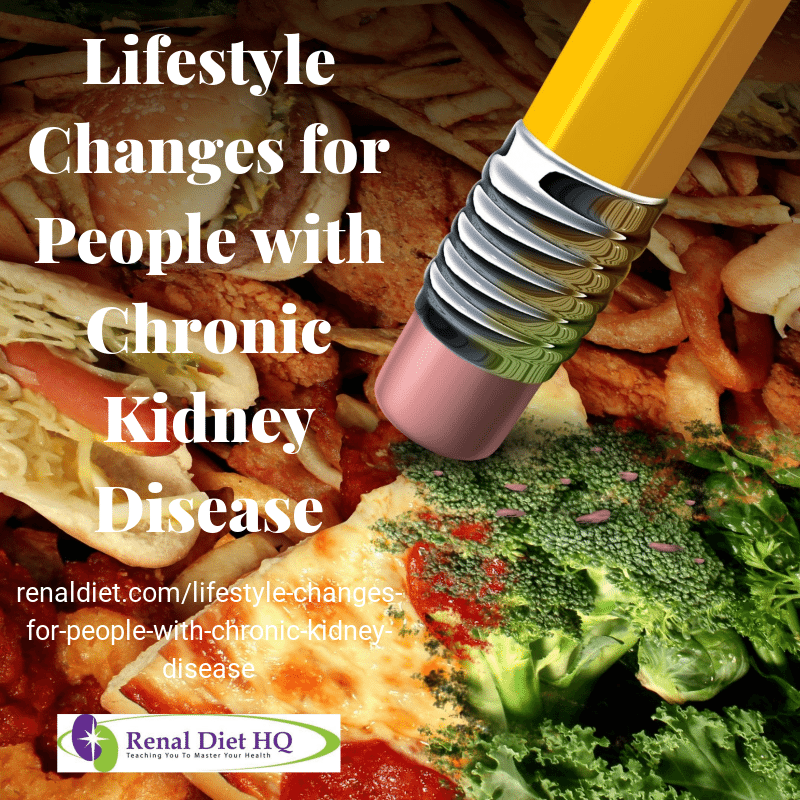 Chronic kidney disease is more than just a diagnosis, it is a condition that marks major changes. To live comfortably and maintain as much kidney function is possible, there are a lot of big lifestyle changes you will need to make. The idea of making lifestyle changes can feel daunting, but really the changes you need to make are similar to any general healthy lifestyle.
Diet
The biggest changes you will need to make are changes to your diet. Your diet has the biggest impact of all because everything you eat or drink is ultimately filtered through your kidneys. This means that eating a kidney disease safe diet can put less stress on your kidneys.
Diet is so important that you can actually change the outcome of your disease by making healthy choices. A stringent kidney safe diet can help you slow or even potentially stop the progression of chronic kidney disease. This means that you could potentially avoid end-stage renal disease.
Exercise
While exercise is relative to each person's abilities, physical activity is important to any healthy lifestyle. Chronic kidney disease is no exception to this rule. Exercise can help with achieving and maintaining a healthy weight, increasing energy, and strengthening your entire body including your very important heart muscle. It does not even have to be a dramatic change it can be incorporated within an existing hobby such as golf and getting advice on how to combine fitness and golf together using places like FFestinioGGolf.
Consumption Habits
Smoking- Smoking slows blood flow to important organs in your body, including the kidneys. It can also cause high blood pressure, which is a leading cause of kidney disease and can lead to life-threatening issues.
Drinking- Drinking alcohol can put a lot of extra strain on your already ailing kidneys, especially if you have high blood pressure. Talk to your doctor and ask if it is safe for you to drink in moderation and what choices are best for you.
Fluid Restrictions
Not everyone will have fluid restrictions, but some people may have to limit their fluid intake. For some, this may mean just sipping beverages during meals, and some will need to go so far as to be very vigilant about the moisture in certain foods. It all depends on your specific case and the progression of your illness.
Medical Management
As with any chronic health condition, you will need to follow up regularly with your healthcare providers. You may have medications to take, and your doctor or nutritionist may ask you to keep a food journal. In some cases, you may have other related metabolic conditions, like diabetes or high blood pressure, to manage as well as chronic kidney disease. All of this is relative to the patient, so be sure to pay attention and follow up accordingly with your providers.
Chronic kidney disease is definitely a condition that will require some major changes. Your lifestyle and diet especially will need to become whatever keeps you the healthiest. Maintaining an appropriately healthy lifestyle is going to be key to longevity and maintaining your comfort. Talk to your healthcare provider about what lifestyle changes you need to make, and what changes you may face further down the road.