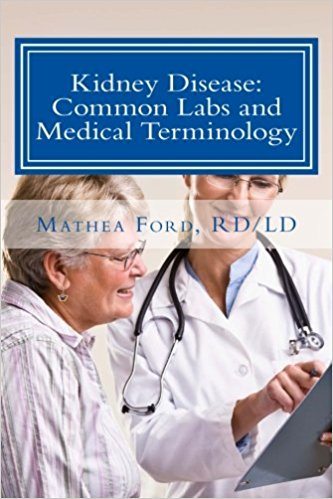 7.99
Publisher:

Nickanny's Publishing

Available in:

Paperback and Kindle

ISBN:

978-0615931807
Buy On Amazon
New to kidney failure? Have no idea what your physician just said about your kidneys? Kidney disease labs and terminology can quite often be a challenge to understand and digest.
Did your doctor use the "stages of kidney disease"? Did you physician refer to "eGFR"?
What does all this mean for your health and future with kidney disease, lifestyle and nutrition choices. This book is the basic platform for understanding all the common labs and terminology that your doctors and nurses will use. This book with give you and your caregivers the confidence to manage your condition knowing that you have an understanding of all the ins and outs of the nephrology jargon. Act now and grab this book and know that you are meeting this condition heads on!