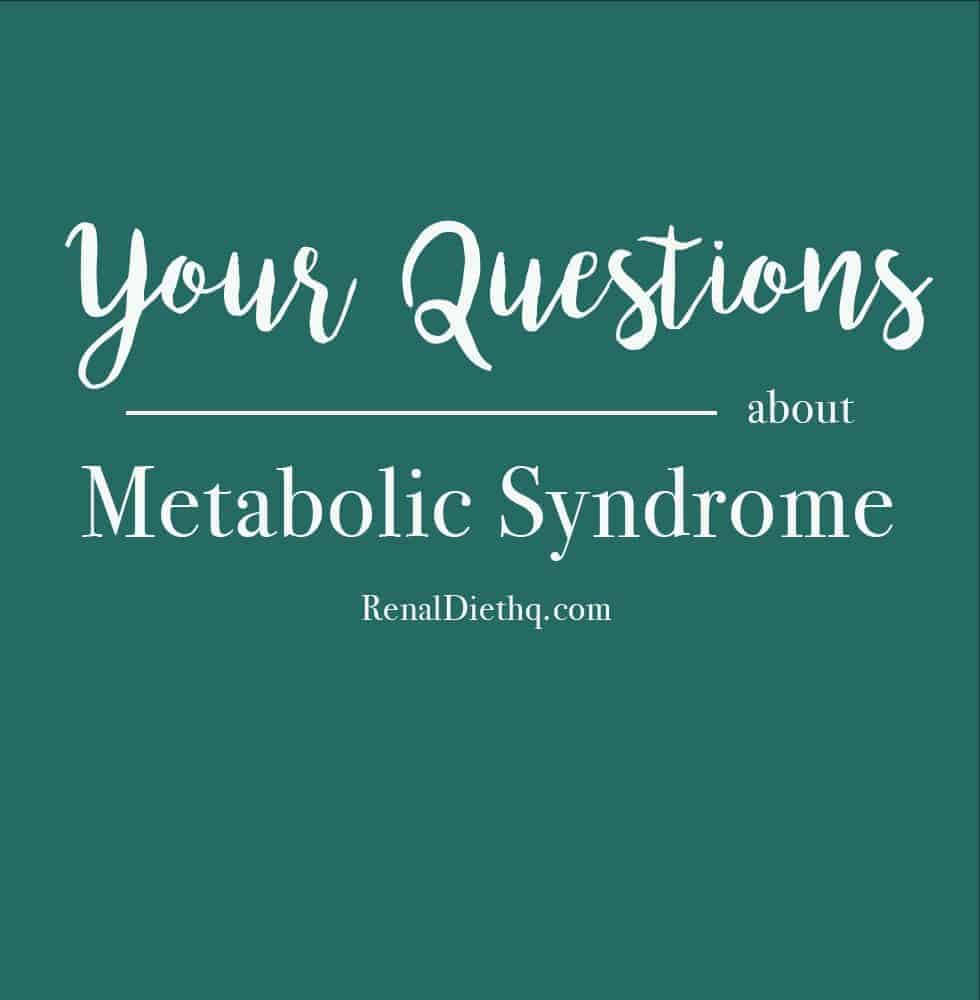 Metabolic syndrome is a term that you might have heard a few times, especially at your doctor's office. Like many other medical terms, it sounds a bit scary. Hearing these words spoken, especially regarding your own health, can be worrisome.
What is metabolic syndrome?
Metabolic syndrome is a term used to describe the occurrence of multiple chronic health conditions at once.
What specific health conditions are most common?
Metabolic syndrome is usually met with hypertension, high blood sugar, abnormal cholesterol, and sometimes chronic kidney disease. Often these are also accompanied by obesity, specifically excess body fat around the waist.
Who is at risk?
Anyone who has one or more of the common health conditions: hypertension, diabetes, abnormal cholesterol, and renal disease is at risk for metabolic syndrome. You are more at risk if you are overweight, smoke, and if you regularly eat a poor diet.
What causes metabolic syndrome?
Metabolic syndrome can be caused by many factors, including lifestyle and genetics. Ultimately, metabolic syndrome is a cyclical condition, as one condition can be the cause of another. Diabetes, for example, can ultimately lead to renal disease, especially when not treated properly. This is because all of the systems of the body are connected. In the case of diabetes, insulin resistance can tamper with the production of enzymes and hormones that are essential to the kidney, which in turn can worsen kidney function.
What are the ultimate risks with metabolic syndrome?
People with metabolic syndrome are more at risk for serious cardiovascular problems. People with metabolic syndrome who are not already diagnosed with type 2 diabetes are severely more at risk of developing the condition.
Is metabolic syndrome common?
Unfortunately, metabolic syndrome is very common, especially in the United States. It is estimated that almost a third of the population has metabolic syndrome. The numbers for people that have type 2 diabetes are astronomical above 80%.
What are the symptoms?
Overall, metabolic syndrome itself does not have symptoms. Some of the occurring conditions may have symptoms, but in many cases they are only noticeable after the diagnosis has been made. In most cases, risk factors are the first indicators of a problem, specifically the occurrence of type 2 diabetes and a high waist circumference.
What can I do about metabolic syndrome?
Like any chronic illness, metabolic syndrome isn't something that just goes away. You can increase your health, longevity, and well-being by living a healthier lifestyle. Following doctors' orders, eating a healthy diet, and getting regular exercise are all keys to living the healthiest and most comfortable life possible.
Talk to your doctor if you are worried about your risk for metabolic syndrome. He or she can talk you through your particular risk factors and what you can do to maintain the healthiest lifestyle possible for you.