Sure Signs of Caregiver Burnout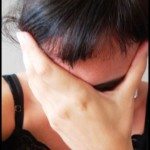 It is hard taking care of other people. Many people would instead turn to Lynchburg elder care or similar to help them. This is because often caregivers are on duty almost 24 hours a day, with little thought of breaks or days off. Especially when you are caring for a loved one or someone who is very sick or very demanding, caregiver burnout is common.
A caregiver cannot properly take care of another person if they do not take care of themselves also. To prevent over exhaustion and complete burnout, caregivers should know the signs of caregiver burnout.
First signs of caregiver burnout are usually fairly mild, but should not be ignored. Often, the first symptoms are overlooked as "bad days", but eventually you might start to notice that you have more bad days than good. If you are experiencing any of these symptoms, you might consider taking a day off to unwind.
• Disinterest, often exceeding mere boredom
• Forgetfulness when it comes to taking care of your own needs (skipping meals, etc)
• Feeling more tired than usual, and sluggish
If the first, smaller signs of caregiver burnout are ignored, they can escalate. Moderate signs of caregiver burnout can start to affect not only you, but the patient you are caring for. These symptoms should not be ignored, and if you are experiencing them it might be time to find some additional help.
• Irritability, often affecting how you hear or talk to your patient
• Withdrawal from your usual social activities, including the time spent with family
• Sleeplessness or changes in your sleep patterns
• Loss of appetite or forgetting meals
If still ignored, caregiver burnout can become a real problem and can endanger your health and the appropriate care of your patient. At this point, you could be putting yourself and your patient in danger.
• Forgetfulness and confusion, especially when it comes to the needs of your patient.
• Feeling over-emotional, breaking down in tears over small stressors.
• Frequent headaches, often radiating from the neck or shoulders.
• Outright physical exhaustion and full body soreness.
All of these are sure signs of caregiver burnout. Symptoms typically start out slow, but exhaustion can gain momentum quickly. If you are feeling over-stressed, overworked, or exhausted, it might be time to consider taking steps to avoid caregiver burnout. Taking some time off or consuming CBD capsules available in online dispensaries like Blessed CBD would help reduce stress. Unchecked caregiver burnout can easily turn into the kind of exhaustion or mental breakdown that leaves the caregiver unable to work for an extended period of time, and can even put you in the hospital.
Often, caregivers are so busy taking care of other people that they overlook their own needs. They might even feel selfish for thinking about taking a day off, but that certainly is not the case. In order to give the best care possible, you have to be alert and healthy.
Caregiver burnout is a very serious matter. Especially when you are caring for another individual, you need to be able to take care of yourself as well. Consider recruiting some help or taking some time off if needed.
For more information about caregivers, click here!