Caring For Renal Patients
Renal Diet HQ IQ Educational Package
Do you have a member of your family you need to care for that is dealing with kidney disease?
Are you helping with their care and need to know what to do to keep them healthy and stop their kidney disease progression?
If you have made it to this page you probably do have some one you are caring for with kidney failure and/or even dialysis.
The everyday challenges of keeping up with the health of your "patient", and they are your patient even if they are a family member, takes its toll not only on the health of the patient long term but on your health, family life, and well being both physically and emotionally. It is important from the outset to realize these important tid bits!
You have to take care of yourself too!
Why did I create this package? "Caring For Renal Patients"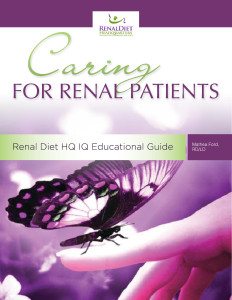 As I began the meal planning solutions (Renal Diet HQ) at the beginning of my research, I started getting many people asking caregiver questions. Which lead me to identify many of the characteristics of a good caregiver, and I realized that we may not hold all the qualities needed to take on this task and we need tools to assist us in the overall care of the the kidney disease sufferer and ourselves.
After years of development and time, I have put a package of materials together that will assist the kidney disease caregiver in better managing the condition of the patient and also better manage the emotional ups and downs of dealing with this task. It can be done and I will be the first to tell you that trying it on your own can be frustrating. We all need help, even the most trained nurses need to educate themselves and train themselves to be more prepared for long term care of a renal patient.
Here We Go!
"Caring For Renal Patients" brought to you by Renal Diet HQ IQ Educational and Mathea Ford RD/LD
Many of you know who I am and my credentials, but for those of you who do not.... follow my blog here, listen to my podcast on your computer or Iphone, and read a few of my books on kidney disease. You will find all of these channels of media to be very informative and useful for renal caregivers. I think you will find we can do this together! As a team!
Now, on with the show. Let's put a winning team together....You, the patient, "Caring For Renal Patients" and myself Mathea Ford...
"Caring For Renal Patients" is loaded and includes the following tools:
TRAINING GUIDE
Training guide, that will give the overview of kidney disease and its stages
MRS. MURRAY'S STORY
Story about care giving with kidney disease in which you can use to relate your situations to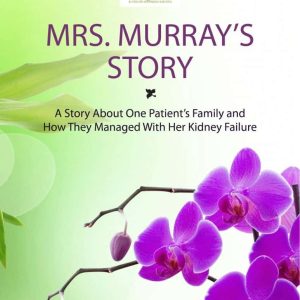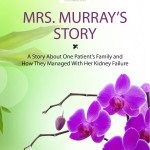 MASTERY SECTIONS
Three mastery sections on Aromatherapy, Reflexology and Cranial....for both you, the caregiver and the patient