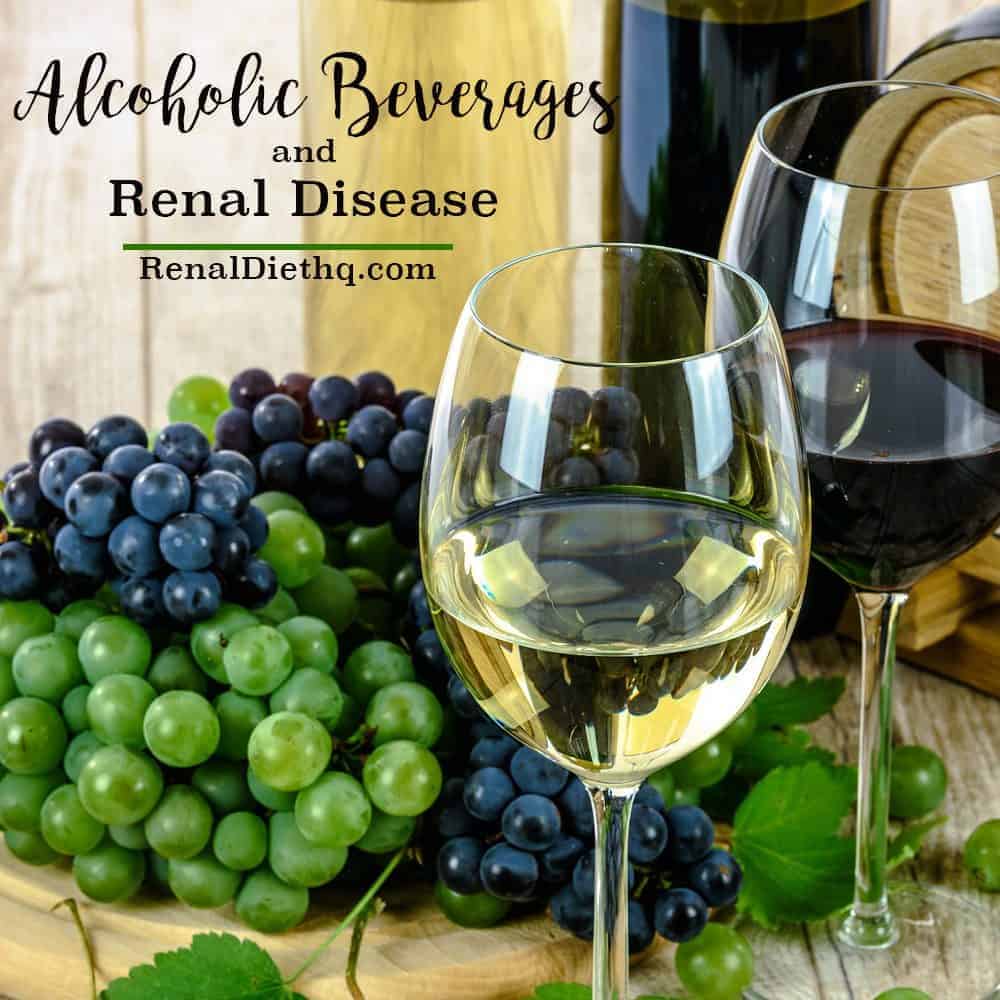 Especially during the holidays, it is common to raise a glass to celebrate the past year and the one ahead. If you have chronic kidney disease, you might be worried about how alcohol could affect your health. Before you imbibe too much, or before you deny yourself that glass of eggnog, you should learn the rules about drinking with renal disease.
Overall, the answer to whether or not you can drink alcohol when you have renal disease is yes. There is more to it, however, as what you drink and how much you drink are important. If you have any other health conditions is also important, as many chronic health conditions are connected.
The Rules of Drinking with Renal Disease
Stage of Illness
If you are in the earlier stages of renal disease, it is considered safe for you to consume alcohol. If you are in the later stages of renal disease, especially if you are on dialysis, it may not be recommended for you to have alcoholic beverages. Your nephrologist may allow it, but it will need to be counted towards your total daily fluid intake.
Medications
Talk to your doctor and pharmacist about drinking alcohol with your prescribed medications. It may be unsafe to drink with certain prescriptions. Some medications can cause your blood alcohol levels to rise too quickly, which could end up being dangerous.
Ingredients
Aside from wine and beer, pay attention to the ingredients in your alcoholic beverages. Some mixed drinks may have ingredients that are not healthy for kidney disease patients. A "Bloody Mary", for example, is likely to be high in sodium and potassium, both of which can be unhealthy for kidney disease. You are better off sticking to wine or light beer.
Amount 
The amount you drink is also very important. One or two drinks is usually the maximum recommended amount to drink per day. One drink typically means 12 ounces of beer, 5 ounces of wine, or one shot of liquor (1.5 ounces).
Other Health Conditions
As many chronic health conditions are linked, you should also consider any other health conditions you have when determining whether or not you should drink alcohol. Diabetes, high blood pressure, and liver disorders can all relate to chronic kidney disease and are more susceptible to side effects from alcohol.
You should always talk to your doctor before making any changes to your diet or lifestyle, or if you are unsure about drinking alcohol. While it is typically deemed safe for most renal disease patients to have a drink or two, your specific health condition may require special attention. Once you have the all clear, go ahead and raise your glass to toast the days ahead.