Navigating Summer Events with Chronic Kidney Disease
Summer is prime time for picnics, barbecues, camping, and outdoor parties. Living with a strict diet due to chronic kidney disease can put a damper on your kidney friendly barbeque.
This is especially true if you don't know what you can safely eat on your kidney diet plan, in these situations.
To help you navigate all of the upcoming summer events, here are some common foods that you should be able to enjoy. From putting these into a picnic basket and carrying them along for your health to going to outdoor celebrations, you can count on these ideas to be delicious and easy to make and follow your kidney diet.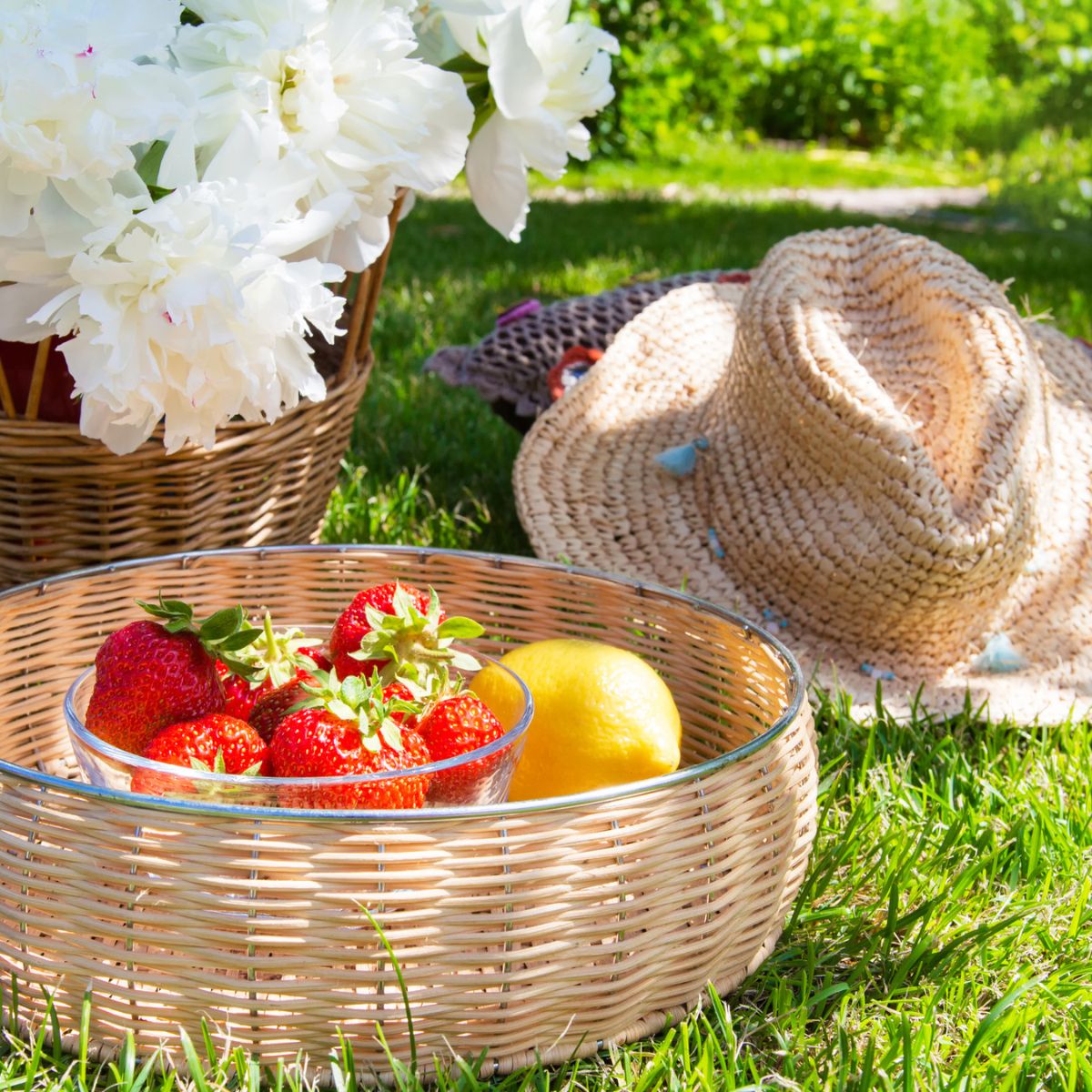 Jump to:
Picnic Foods
Pasta Salad
Pasta salads typically come in two varieties- mayonnaise based, and vinegar based. The vinegar based (is apple cider vinegar harmful for kidneys?), such as those made with Italian dressing, is the type that is best for you to eat. Try one with kidney friendly fruits to be a refreshing addition to your meal.
A simple pasta salad, made with noodles, carrots and other veggies, and Italian dressing is delicious and kidney friendly. Use black pepper to season it with some cumin instead of salt.
Tuna Salad
Making a kidney friendly tuna salad sandwich to take to a picnic is easy and delicious. Begin by combining a can of light tuna with a tablespoon of plain Greek yogurt, a tablespoon of low-sodium mayonnaise, and a pinch of black pepper. Is canned tuna good for kidney disease?
Mix it all together and spread the tuna salad onto two slices of whole grain or white bread (or even on a rice cake). Check out your options for low potassium bread and consider toasting the bread for a crispy treat.
Top (if desired) with fresh lettuce, tomato, and cucumber slices. For extra flavor, add a sprinkle of fresh herbs and a squeeze of fresh lemon juice. Wrap the sandwich up in wax paper or parchment paper and it's ready to take to your picnic. Enjoy!
Fried Chicken
Wondering what can I eat for lunch on a renal diet? Fried chicken is not usually something you should eat on a renal diet, but it is a staple at picnics and might even be one of your favorite foods.
If there are no other options for you, remove the skin and just eat the meat. It will be less greasy and salty, and therefore less of a danger to you.
Salads
A great and kidney friendly salad and kidney friendly salad dressing to bring to a picnic is a mix of different salad greens and dressings. Start with a salad mix, such as spinach, arugula, and mixed greens, and add crunchy vegetables like bell peppers, cucumber, and carrots.
For a more hearty salad, add cooked quinoa (is quinoa good for kidney disease?) and top with a light vinaigrette dressing.
For an alternative to the salad mix, try a vegetable salad with cooked beets, sweet potatoes, and roasted peppers. For a protein-packed option, try a crunchy quinoa salad with cooked quinoa, chopped tomatoes, and a creamy tahini dressing.
Fruits and Veggies
Most picnics always have vegetable trays or salad greens. Make use of these offerings and fill your plate with mostly fresh veggies and some kidney friendly fruits.
Using colorful vegetables, like green pepper or yellow pepper is a great way to have a crunchy treat.
Barbecues
Pulled Pork
Pulled pork is generally considered safe for kidney disease patients, especially as an alternative to burgers or especially the sodium bombs known as hot dogs.
Go easy on the sauce, especially if it is the sweeter tomato based kind. If it is available, vinegar based sauce is best, although they all can be high in sodium and sugar.  Reading nutrition facts labels with CKD is important. Also, remember that you might want to choose white bread if you are having trouble with potassium and phosphorus levels.
Grilled Chicken
Most backyard barbecues typically offer burgers, hot dogs, and chicken from the grill. Between the three, grilled chicken is the healthiest option.
If there is no option for fish or chicken, a small burger would be okay but avoid hot dogs at all costs. Don't forget to add kidney friendly cheese!
Chicken Salad
This delicious and kidney-friendly Chicken Salad is a perfect addition to any barbeque. It is made with chicken, celery, red onions, and a light Greek yogurt-based dressing.
The chicken can be cooked ahead of time, or even purchased pre-cooked from the supermarket. The celery and red onions provide texture and crunch, while the Greek yogurt-based dressing is light and tangy.
It is a great way to add flavor and nutrition to any barbeque without the worry of any kidney-related health issues. You could even cut a dinner roll in half for a quick and easy sandwich.
Coleslaw
Many side dish options at barbecues are either potato based or drenched in cheese or sauce.
Pasta salad, coleslaw, and salads are your best options for kidney safe low potassium side dishes. If your doctor has not restricted potassium, you can also eat potato salad.  
For More Recipes and Ideas --->> Get Your Free Meals and Recipes That Are Perfect for Pre-Dialysis Diets, Pre-Dialysis with Diabetes, or Dialysis Diets.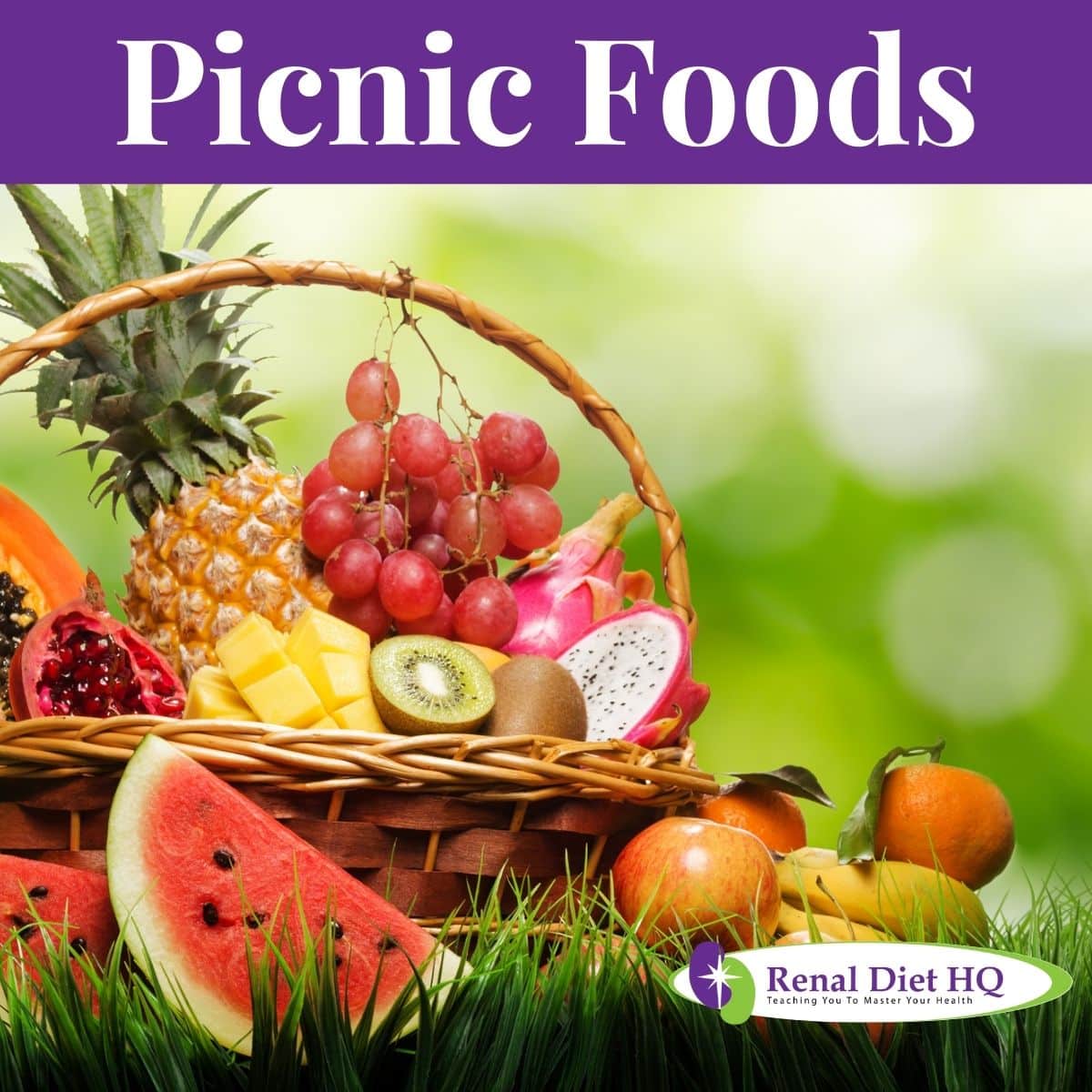 Camping
Fish: If you are fishing and camping, you are in luck because fish is a great option for you to eat. It is lean and full of protein and nutrients, so you can safely enjoy your catch. There is nothing better than fire grilled, fresh caught fish with a little lemon juice. What fish is good for kidneys?
Rice: Sides can be tricky when camping, but you can pretty easily bring along some rice to cook over the fire. Minute rice is usually pretty easy, and won't be as bad for you as baked beans or other canned goods. You can also make this kidney friendly fried rice.
Hot Dogs: Hot dogs, as a general rule, should be avoided at all costs. However, they are a staple for campfire dinners. You can eat vegan hotdogs, which are nitrate free and made of meat alternatives. They actually taste pretty delicious too.
Pool Parties
Cool Drinks: Blend up some frozen sugar free lemonade or limeade for a frosty beverage that will keep you cool at a day at the pool.
Frozen Treats: When ice cream isn't an option, get creative. Blend up some frozen berries or peaches in a food processor instead of ice cream, or pour some fruit puree into ice pop molds and freeze. Frozen desserts for chronic kidney disease can still be done and enjoyed.
Desserts
Picnics and barbeques are a great way to get together with friends and family and enjoy the outdoors. While they often feature savory dishes like burgers and hotdogs, it's important to include some tasty sweet treats too.
The challenge is finding desserts that are easy to create and also renal diet friendly. Fortunately, there are many delicious kidney friendly desserts options that can be brought along to the picnic or barbeque that won't cause any problems for those on a renal diet.
Fruit
One of the best dessert options for a renal diet is fruit. Fruits such as grapes, apples, and oranges are naturally low in potassium, phosphorous, and sodium, making them perfect for those on a renal diet.
Some other fruits that can be used for a delicious picnic or barbeque dessert include strawberries, blueberries, and watermelon. These fruits can be eaten as-is or used to make a light, fruit-based dessert.
For example, a bowl of mixed berries with a dollop of low-fat Greek yogurt is a great option. You might even ask yourself: are strawberries kidney friendly? Yes, they are!
Sugar Free Gelatin
Can you eat jello on a renal diet? Another good option for a renal diet friendly dessert is sugar-free gelatin. Gelatin is low in potassium and phosphorous, so it can be enjoyed by those on a renal diet.
For a picnic or barbeque, you can make a single-serve cup of gelatin with a few spoonfuls of sugar-free gelatin mix and a bit of cold water. You can also add some fresh fruit or low-fat whipped cream to make a more elaborate dessert.
Cheesecake
If you're looking for something a bit more indulgent, consider making a low-potassium, low-sodium cheesecake. This can be made with reduced-fat cream cheese, sugar-free gelatin, and low-fat graham cracker crumbs.
The cheesecake can be served with a dollop of low-fat whipped cream and a few fresh berries for a delicious, renal diet friendly dessert.
No matter what type of dessert you choose to bring along to the picnic or barbeque, it's important to make sure that it fits within a renal diet. With a bit of creativity, you can whip up some delicious, renal diet friendly desserts that will be a hit with all your guests. Make sure you are up-to-date on renal diet restrictions.
FAQs about Summer Events and CKD
Q: What are some kidney-friendly picnic and barbeque foods?
A: Grilled lean proteins such as chicken breasts or fish are good options for a kidney-friendly picnic or barbeque. Veggies such as corn on the cob, asparagus, bell peppers, and summer squash can be grilled or served raw.

Grains like quinoa, brown rice, and kidney friendly pasta salad can be served. Salads made with low-sodium dressings and fruits like strawberries, blueberries, and melon are also good options. 

Avoid foods that are high in salt, sugar and fat, such as processed meats, fried foods, and sugary desserts. Processed foods and CKD can be a bad marriage. Grilling or roasting vegetables, lean meats, and fish can also help to reduce their fat content. Avoiding large amounts of alcohol is also recommended for kidney health.
Q: Are there any kidney-friendly potluck dishes?
A: Yes, there are many delicious and kidney-friendly dishes that you can bring to a potluck.

Try bringing a bean dish such as black bean and corn salsa, lentil soup, or a three-bean salad. There are lots of kidney friendly dinner ideas you can use for a potluck.

Other options include grilled vegetables, hummus and veggie wraps, or a quinoa salad. For a sweet treat, you can bring a fruit salad or a low-sodium muffin.
Q: Are there any renal diet friendly beverages for hot summer days?
Yes, there are several renal diet friendly beverages for hot summer days. These include: water, unsweetened iced tea, sparkling water, low-sodium vegetable juice, and herbal teas. You can even find alcoholic beverages kidney friendly recipes.

Those on a renal diet can make their own smoothies using ingredients such as unsweetened almond milk, frozen fruit, and protein powder. Smoothies are a great way to get a variety of vitamins and minerals, as well as stay hydrated and cool on hot summer days.

Of course, you should always talk to your doctor about your particular diet and which foods you should seek out or avoid on your kidney failure diet. You can also seek out a nephrologist.

Every person is different, and so your renal diet restrictions by stage of CKD may be different. Always keep these factors in mind, and it will be easier to enjoy your summer events.
Enjoy Picnics And Summer With CKD
Living with chronic kidney disease does not mean you have to miss out on all the delicious treats of summer. With a few simple and delicious options, you can still enjoy picnics, barbecues, camping, and outdoor parties with your friends and family all while sticking to your renal diet.
Start by choosing lean proteins like grilled chicken or fish and adding kidney-friendly sides like salads with low-sodium dressings and fresh fruits and vegetables.
When it comes to desserts, try making a sugar-free gelatin or low-potassium cheesecake. With these strategies and tips, you can keep your renal diet in check while still having a great time this summer.
With the right meal planning and preparation (7 day meal plan for kidney disease), you can enjoy all the joys of summer without compromising your health or your dietary restrictions.