This week was 4th of July in the US, so I made a tasty cobbler. I thought it would be a great addition to your meals as well, because it's very kidney friendly. In the pictures, you can see I added some sugar to the strawberry cobbler. It is not supposed to be added, and when people ate the cobbler, they told me it was very sweet. So I took that as a hint that the amount of natural sugar in the strawberries is fine. Also, the blackberries are picked from our backyard – so we picked some, froze them, and picked more. We had a lot of blackberries this year with the mild summer so far and lots of rain. So the blackberries may look a little frosty because we just took them out of the freezer and put them right in the pan.
Here is the recipe and nutritional:
Summer Fruit Cobbler, Makes 6 servings
Ingredients:
1/4 cup butter
1 cup granulated white sugar
1 cup white flour
1/2 tsp baking powder
1 large egg
4 cups strawberries or blackberries
This recipe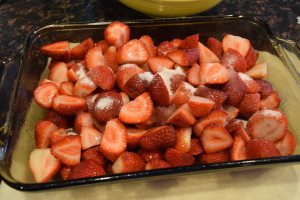 is simple and can use any type of low potassium fruit!
Pre-heat the oven to 375'F. Cut/clean the strawberries and cut the strawberries into small pieces. Place them in an 8 or 9 inch by 13 inch baking dish (based on the amount in the recipe).
In a medium sized bowl, mix together the flour, baking powder and sugar.
Add the egg and mix with a mixer until mixture is crumbly.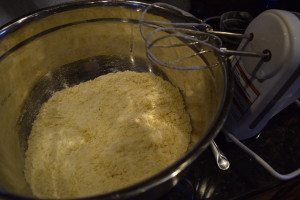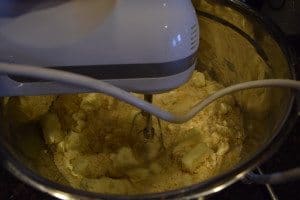 Then dice up the room temperature butter, and put in the bowl, then using the beaters, mix it together until completely incorporated. It will still appear crumbly.
Spread this over the berries.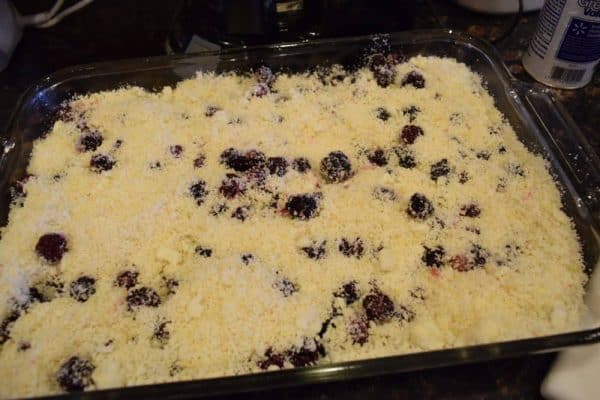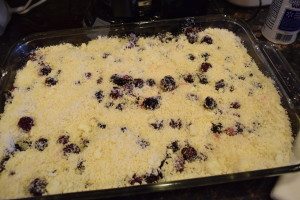 Bake for 45-50 minutes, depending on how brown you want the crust. Make sure the filling is bubbling. Cool slightly. Serves 6 from a 9×13 pan.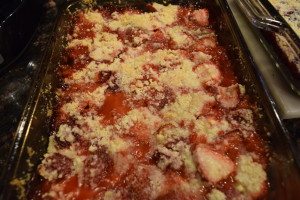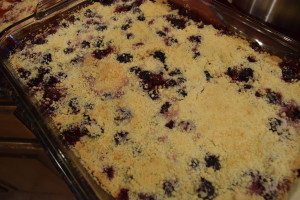 Nutritional Information: 315 calories, 4 gm protein, 57 gm carbohydrate, 9 gm Fat, 55 mg Sodium, 73 mg Phosphorus, 184 mg Potassium
[yumprint-recipe id='5′]