Kidney Friendly Potluck Dinner Ideas
Potlucks are fun get-togethers where people come together to share food and recipes as well as camaraderie. Potlucks can be shared between friends, family, at church functions, or many other events.
There are many great things about potlucks, but one for sure is that just about anyone can find soothing delicious to eat. The other truly great part about potlucks is that you can bring your own dish to share, which means that there will always be at least one item you can eat on the buffet line.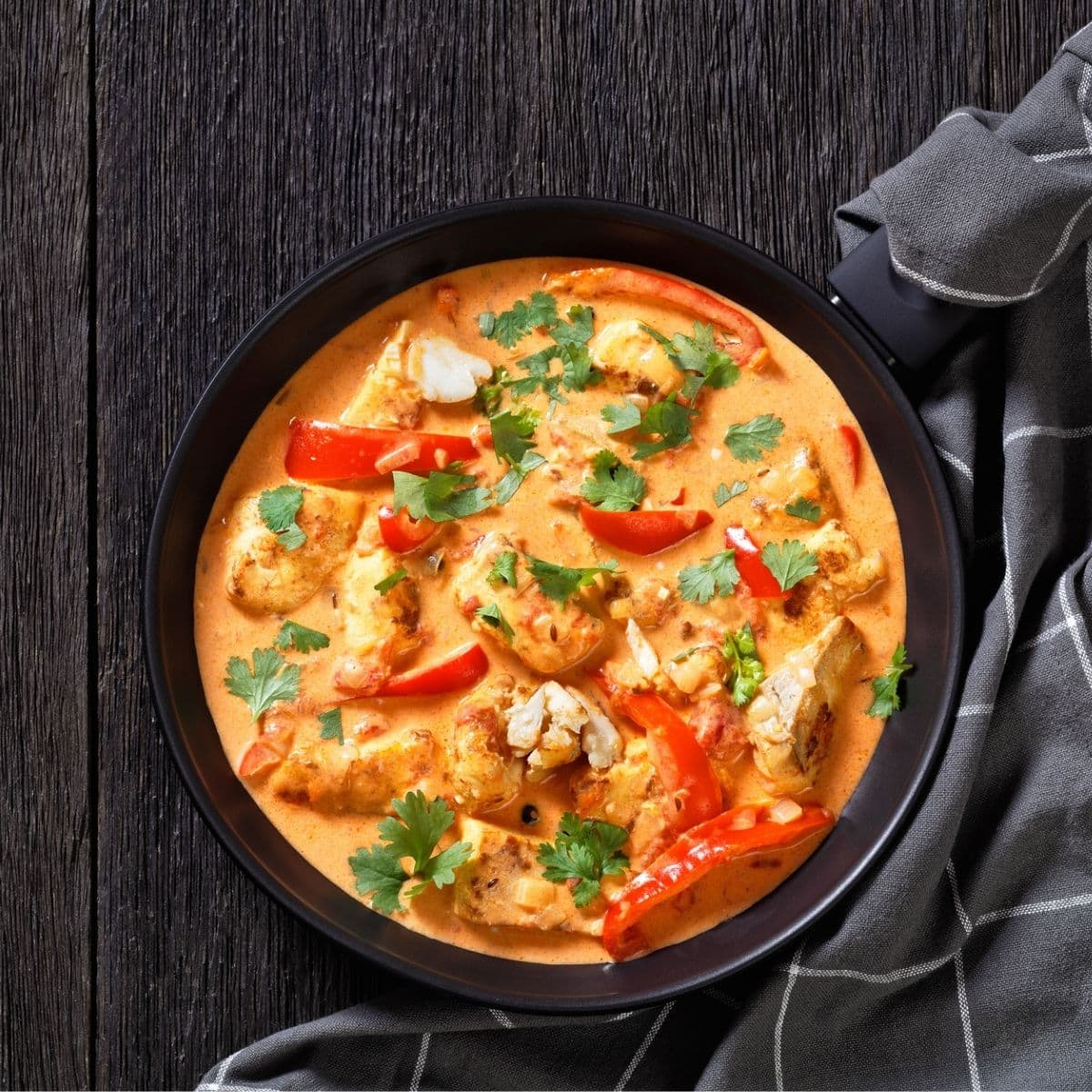 Potlucks also give you a great chance to show off your culinary skills and prepare something that people will truly enjoy. All you need is a great CKD potluck recipe, one that is not only delicious, but safe for you to eat on your renal disease diet.
Jump to:
What Is A Potluck Dinner?
A potluck dinner is when a group of people each bring a dish to share with everyone. This allows everyone to enjoy a variety of different foods without having to prepare a full meal. There are many benefits to organizing a potluck dinner, such as cost savings, variety, and convenience.
When planning your potluck theme, consider these kidney diet tips for a DASH diet. Pre-dialysis kidney patients should follow a diet that's rich in fruits, vegetables, whole grains, beans, fish, and poultry. It's also low in sodium, sugars, fats, and red meats.
Kidney diet recipes also offer a wide variety of flavorful dishes you can make with fresh ingredients. Popular choices may include garden veggie bowl or turkey panini or honey spice salmon.
With these options for both savory and sweet treats on hand, you'll have everything ready for a memorable evening spent with your loved ones at your next kidney friendly potluck dinner!
For More Recipes and Ideas --->> Get Your Free Meals and Recipes That Are Perfect for Pre-Dialysis Diets, Pre-Dialysis with Diabetes, or Dialysis Diets.
Benefits Of A Potluck
A potluck dinner is a wonderful way to bring friends and family together for an enjoyable meal. It's a great opportunity to connect, share stories, and enjoy delicious food. Plus, there are no worries about the host having to provide all of the food!
Potluck etiquette requires that everyone brings something they can contribute—be it a side dish, dessert or even non-edible items like plates and utensils.
When it comes to hosting a meal, having everyone pitch in and bring something is an ideal way to spread the load. Not only does it help manage portion control, but you're also more likely to have a dietary balance that pleases the whole crowd.
Plus, many kidney friendly recipes are simple to make and can be tailored for any taste or diet preference.
With delicious options like roasted eggplants on quinoa salad or grilled salmon with lemon caper sauce, your potluck will undoubtedly be a success! The beauty of this type of gathering is that it's low stress and social – perfect for getting together with family and friends without feeling overwhelmed by all the work involved.
So if you're looking for ways to connect with those close to you while still enjoying flavorful and healthy food, then consider throwing a kidney friendly potluck dinner today!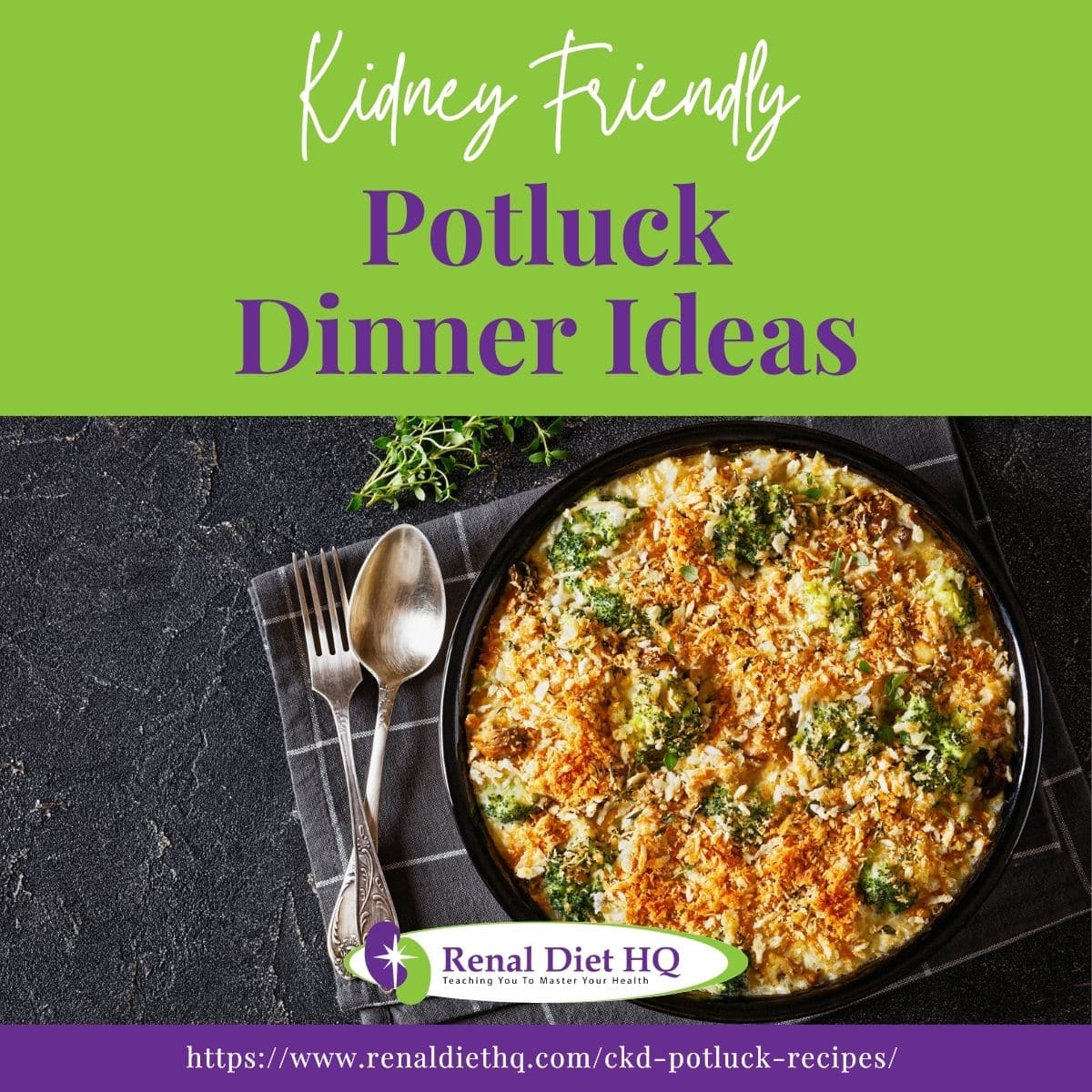 Simple Chicken and Rice Casserole
A kidney safe take on a classic casserole, this is a deliciously simple recipe that anyone can pull off perfectly. This recipe is adapted from the Davita.com recipe page.
You Need:
2 large bell peppers, chopped (your choice of colors, red and green are recommended)
1 medium onion, diced
1 tablespoon garlic, minced
2 tablespoons olive oil
2 tablespoons butter
⅓ cup all-purpose flour
¼ teaspoon black pepper
1 tablespoon Worcestershire sauce
1 cup reduced-sodium chicken broth
1 cup low fat milk
3 cups cooked white rice
2 cups cubed chicken, cooked
1 cup sliced fresh mushrooms
1 tablespoon salt free seasoning blend (table blend or herb blend is best)
Directions:
Heat oven to 350° F.
Prepare a 1 ½ to 2 quart baking dish with nonstick spray.
In a large saucepan, heat olive oil and butter over low heat.
Sauté peppers, onions, and garlic together.
Keeping the heat low, stir in flour and black pepper, creating a roux.
Cook over low heat, stirring until mixture is smooth and bubbly.
Try not to allow the mixture to brown much. Remove from heat.
Stir in Worcestershire sauce, broth and milk.
Heat to a boil, stirring constantly. Boil and stir for one minute.
Stir in cooked rice, chicken, mushrooms, and salt free seasoning.
Pour into a baking dish. Cover and bake for 30 minutes.
Remove cover and continue cooking for 20 minutes.
Taco Surprise Casserole
Just about everyone loves tacos. You can please the whole crowd as well as keep to your kidney safe diet with this delicious recipe.
You Need:
6 corn taco shells, broken into pieces (you can also use salt free corn chips)
½ pound lean ground beef
1 cup onion, chopped
1 cup bell peppers, diced (red and green)
1 garlic clove, minced
1 teaspoon chili powder
½ teaspoon black pepper
¼ teaspoon ground cumin
¼ teaspoon Tabasco® sauce
Shredded Lettuce
⅓ cup diced fresh tomato
½ cup shredded Mexican blend cheese
Directions:
Prepare your serving dish by placing a layer of broken taco shells down, reserving enough to make a second layer.
In a large saucepan, brown ground beef.
Halfway through browning, add onion, peppers, and garlic.
Sauté until beef is cooked through.
Drain off excess grease.
Mix spices together and add to beef mixture, along with hot sauce.
Add half of the beef mixture to the serving dish, topping with more shells and then the last layer of beef.
Top with cheese, then lettuce and tomato.
You can also add a few dollops of fat free sour cream for garnish. Another variation of this dish would be to place the beef mixture in a bowl, topped with the cheese, lettuce, and tomato and surround the dish with unsalted corn chips. This may help prevent sogginess.
Protein Sources For A Kidney-Friendly Diet
Let's start with plant-based proteins. Beans, lentils, nuts, and seeds are all great sources of protein but may be low in one or more of the essential amino acids. When following a plant-based diet, make sure to eat a wide variety of plant-based foods so you can meet all your protein needs.
Moving on to meats, unprocessed fish, poultry, pork, and beef should be preferred as they contain less potassium and phosphorus compared to their processed counterparts.
It's important to keep in mind that kidney patients generally need to restrict protein intake because the kidneys are responsible for filtering waste products from the blood, including the byproducts of protein metabolism.
The recommended protein intake for kidney patients varies depending on the stage of kidney disease, weight, urine protein results, nutritional status, and whether or not the patient has diabetes.
In general, for CKD stages 1-2, the recommended protein intake is no more than 0.8 grams of protein per kilogram of body weight per day. For CKD stages 3-5, the recommended protein intake may be reduced to no more than 0.6 grams of protein per kilogram of body weight per day.
Plant-Based Proteins
Are you looking for low sodium, plant-based proteins to serve at your upcoming kidney friendly potluck dinner? Look no further! We've got some great ideas that are sure to be a hit with everyone.
Beans, lentils and peas are all packed with protein and fiber but contain very little sodium. Consider swapping out meat entrees with plan-based proteins like a zucchini, black beans and rice dish.
Next up, let's talk about plant-based milks! These milk alternatives can provide a healthy dose of protein without the high amount of phosphorus associated with other dairy products.
Try using almond or soy milk as an alternative in any recipe calling for cow's milk. You could also opt for unsweetened coconut milk if you're looking for something really special.
Next we have legume substitutions. Beans, lentils and peas are all packed with protein and fiber but contain very little sodium. Consider swapping out traditional sides like rice or potatoes with nutrient rich lentil dishes such as Curry Lentil Soup or Mexican Quinoa Stuffed Peppers.
Finally, don't forget to keep track of carbohydrate counting when serving these items - too much starch can quickly add up and exceed recommended levels of phosphorus intake.
With these tips in mind, you'll be well on your way to creating delicious and nutritious meals that meet the dietary needs of those living with chronic kidney disease.
Lean Meats
For those looking to incorporate lean meats into their kidney-friendly diet, there are plenty of options available. Lean cuts of beef and pork, like sirloin or tenderloin, can provide a healthy dose of protein with low content of fat. For poultry, opt for lean cuts like turkey cutlets, chicken breasts, legs, or thighs.
When preparing meals with these types of meat, it's important to pay attention to portion size - eating too much can quickly add up to excess phosphorus intake. Meal preparation is also key for maintaining balance; try adding spices instead of extra salt during cooking for flavor without increasing sodium levels.
By following these tips, you're sure to have success in incorporating lean proteins into your kidney-friendly diet while keeping an eye on health and nutrition at all times!
Fish And Shellfish
When looking for a kidney-friendly source of protein, fish and shellfish are great options to consider. Not only do they provide essential nutrients that your body needs, but they also offer plenty of health benefits due to their high omega-3 fatty acid content.
Plus, there is a wide variety of cooking techniques you can use to prepare them so you don't get bored with the same old meals; try grilling, baking, poaching or steaming depending on what type of seafood you're using.
When it comes to types of fish available, salmon and cod are some popular choices because they're sustainable sources. For something different yet delicious, why not try mussels or crab? You can even garnish dishes with herbs and spices like ginger or garlic powder for added flavor without extra salt.
Be sure to avoid canned fish, however, as their sodium content can be too high for a kidney diet. Always talk to your kidney dietitian to figure out how to include fish in your kidney diet
With these tips in mind, you'll be able to enjoy a tasty meal while ensuring all your dietary needs are met!
Vegetable Dishes For Potlucks That Are Kidney-Friendly
Ratatouille is a classic French vegetable dish that's easy to make and includes tomatoes, eggplant, peppers, onion and garlic. Roasted Cauliflower is a delicious way to enjoy this healthy veggie - just slice it, season it and pop it in the oven.
And Grilled Vegetable Skewers are a great way to get some grilled flavor without the added fat - just thread some of your favorite veggies onto a skewer and you're good to go!
Let's discuss the best way to prepare these dishes for our potluck!
Ratatouille
Ratatouille is a delicious vegetable dish that can be enjoyed at any potluck dinner. It's not only nutritious and packed with essential vitamins and minerals.
You can easily adjust the amount of each ingredient according to how many people you're serving - so no matter what size gathering, everyone gets their fill! Plus, it's simple to make: just lightly sauté your vegetables in olive oil before combining them into one big medley of flavors.
The combination of sweet tomatoes, zucchini, peppers, eggplant, onions and herbs creates an irresistible aroma that will tantalize guests' taste buds!
Ratatouille is also great for meal planning; since it stores well in the fridge or freezer, you can always have some ready-made when needed. So let ratatouille take center stage at your next kidney friendly potluck dinner - it's delectable flavor combinations are sure to please even the pickiest eaters!
Roasted Cauliflower
Another fantastic vegetable dish for potlucks that are kidney-friendly is roasted cauliflower. It's simple to make and requires minimal seasoning; just a little olive oil, salt, pepper and garlic powder will do the trick! Not only does it add flavor to your meal but its nutritional values are off the charts - with loads of vitamins K and C, as well as magnesium, and fiber.
Plus, it's vegan friendly so everyone can enjoy this delicious side dish! For an added kick of flavor you could top your roasted cauliflower with creamy sauces such as tahini.
Roasted cauliflower offers a great balance between nutrition and taste, making it an ideal choice for any potluck dinner where you want to serve something healthy yet satisfying. So don't be afraid to give this veggie dish a try at your next gathering – everyone will love it!
Grilled Vegetable Skewers
If you're looking for a delicious and kidney-friendly vegetable dish to bring to your next potluck, look no further than grilled vegetable skewers! This easy-to-make dish is filled with flavor from marinades and seasoning combinations that can be customized to suit any taste.
For those wanting an extra kick, try experimenting with different marinade recipes or spice mixes for even greater depth in flavor profiles. There's truly something for everyone when it comes to this tasty veggie dish – so give it a go at your next gathering and watch how quickly it disappears!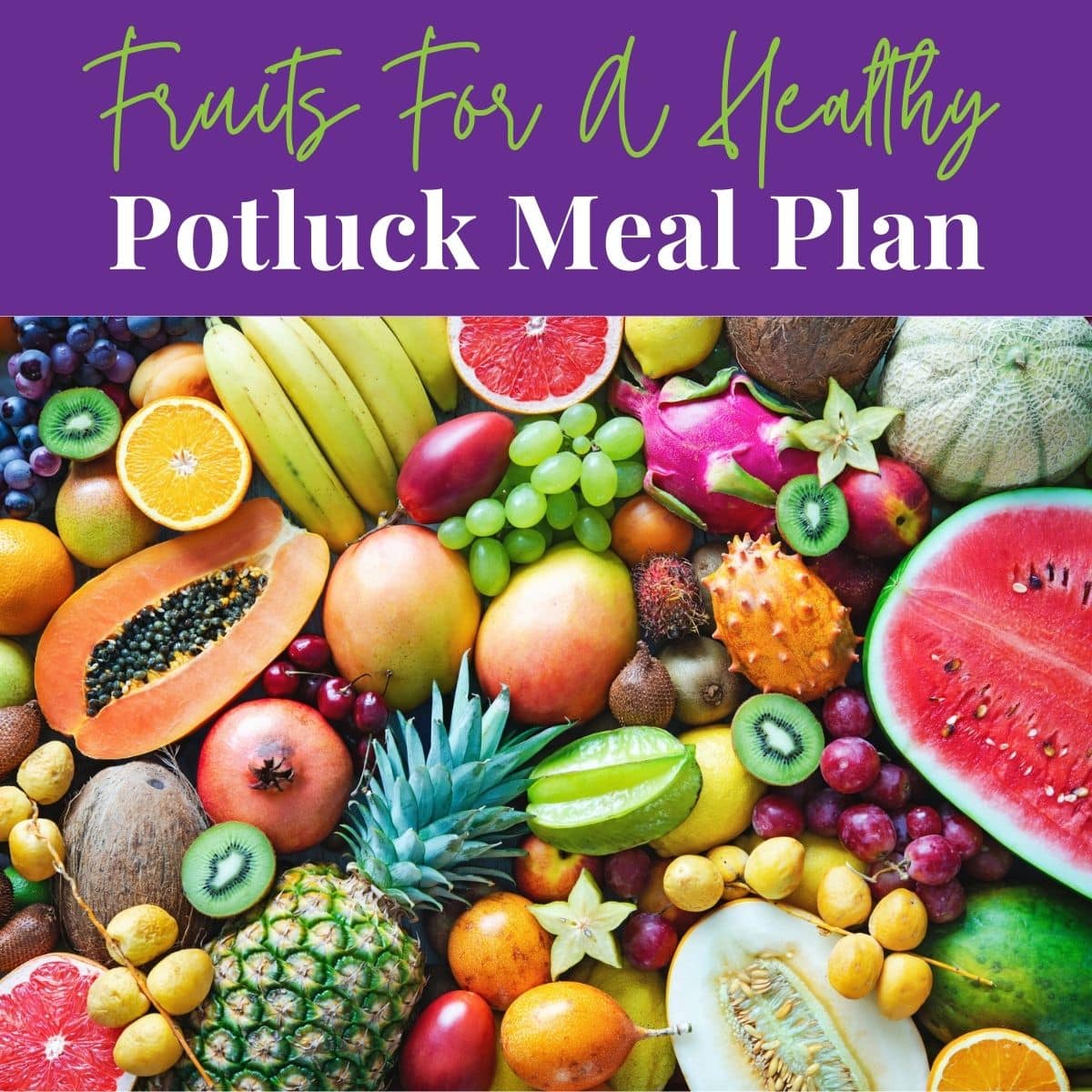 Fruits For A Healthy Potluck Meal Plan
Fruit salads are a great choice for a healthy potluck meal plan - they can easily be made ahead of time and can be tailored to suit any dietary requirements.
Fruit platters are also a great way to give your meal some variety; they can be filled with a mix of fresh and dried fruits to provide a range of different flavors.
For something a bit different, why not try some fruit smoothies? You can combine different fruits to create a delicious and nutritious drink for your guests to enjoy. Plus, if you're looking for a kidney friendly potluck dinner, these are a great option.
All in all, fruits are a great way to make sure your potluck meal is healthy and enjoyable for everyone!
Fruit Salads
Fruit salads are a great way to add color and flavor to any potluck dinner. With the variety of sweet and tart flavors, everyone is sure to find something they love!
When creating a fruit salad for someone with kidney disease, it's important to choose fruits that are low in potassium. Here's a list of low potassium kidney-friendly fruits that can be used in a fruit salad:
Apples
Berries (strawberries, blueberries, raspberries)
Grapes
Cranberries
Cherries
Plums
Pears
Peaches
Nectarines
No matter what you decide on serving up at your potluck dinner party, make sure that all dishes have a good balance between taste, nutrition, and fun presentation so that everyone enjoys their time together!
Fruit Platters
When it comes to having a healthy potluck meal plan, fruit platters are just the thing! Not only do they offer creative presentation options, but you can also prepare them in advance and make sure you get enough of each type of seasonal fruit.
Plus, there are many health benefits that come with adding fresh fruits into your diet like vitamins and antioxidants.
Arrange your favorite assortment on a large plate or tray for an impressive display that everyone will love! With so many delicious choices available, you can easily create something unique yet totally satisfying at your next gathering - no matter what the occasion may be.
Fruit Smoothies
Now, let's take a look at another delicious and nutritious way to enjoy fruits - fruit smoothies! Smoothies are an easy and convenient way to get your daily dose of vitamins while being kidney friendly. Plus, they make great substitutes for unhealthy snacks or desserts.
You can even create unique smoothie bowls that everyone will love by adding toppings like granola, nuts and seeds, dried fruits, fresh berries or anything else you'd like.
With so many recipes out there for CKD patients as well as those with other dietary restrictions, it's never been easier to find creative ways to incorporate the power of fruit into your diet. So go ahead and whip up some tasty smoothies – your body will thank you later!
Grains
When it comes to pantry staples for a CKD-friendly meal plan, whole grains are an excellent choice. They provide dietary fiber, essential minerals, and antioxidants. Plus, they're low in sodium - so you can enjoy them without worrying about adding extra salt to your diet.
Look for varieties like oats, barley or whole grain rice as these are generally suitable for a kidney diet in moderation
Legumes
Legumes can be a good source of plant-based protein for people with kidney disease, but they also contain higher levels of potassium and phosphorus, which can be problematic for those with impaired kidney function. Some legumes that can be included in a kidney-friendly diet, with careful portion control, are:
Chickpeas (garbanzo beans): Chickpeas are another good source of protein and fiber, and they are lower in potassium and phosphorus compared to other legumes. They can be used in salads or as a snack.

Lentils: Lentils are a good source of protein and fiber, but they are slightly higher in potassium and phosphorus compared to other legumes. They can be used in soups, salads, or as a side dish.

Black beans: Black beans are a good source of protein and fiber, but they are also higher in potassium and phosphorus. They can be used in soups, salads, or as a side dish.

When including legumes in a kidney-friendly diet, it is important to practice portion control and monitor potassium and phosphorus intake. Additionally, some legumes can be leached to reduce their potassium content.
Leaching involves soaking the legumes in water for several hours, draining the water, and then rinsing them under warm water.
It is best to work with a renal dietitian to determine the appropriate amount and types of legumes to include in your diet based on your specific needs and kidney function.
Frequently Asked Questions
What Are The Recommended Serving Sizes For A Kidney-Friendly Potluck Dinner?
Serving sizes for a kidney-friendly potluck dinner should be mindful of portion control, especially for guests with kidney issues. Here are some general guidelines for recommended serving sizes:

1. Appetizers: Offer small portions, such as ¼ to ½ cup, or 1-2 pieces per guest, depending on the type of appetizer.

2. Main courses: Aim for 3-4 ounces of cooked protein (e.g., chicken, fish, or turkey) per guest. For vegetarian options, serve ½ to 1 cup of cooked grains, pasta, or beans.

3. Side dishes: Provide ½ to 1 cup of vegetables, grains, or salads per guest.

4. Desserts: Offer small portions, such as a 2-inch square of cake or a ½ cup of fruit salad.

5. Beverages: Serve drinks in small cups or glasses, with a capacity of 4-6 ounces, to help guests manage their fluid intake.
Are There Any Special Considerations For Diabetics At A Kidney-Friendly Potluck Dinner?
When planning a potluck dinner, diabetics have some special considerations to keep in mind. To make the meal truly kidney-friendly, it's important to avoid added sugar as much as possible, practice portion control and offer low sodium dishes.
 
It can also be helpful to provide vegan options and gluten free recipes for guests who may be sensitive to gluten. By taking these extra steps when preparing food for a potluck event, you can ensure everyone at the gathering is able to enjoy delicious meals without compromising their health.
Are There Any Quick And Easy Recipes For A Kidney-Friendly Potluck Dinner?
Planning a kidney-friendly potluck dinner can be overwhelming, but it doesn't have to be! With some creativity and planning ahead of time, you can create tasty dishes everyone will enjoy.
 
Here are a few simple kidney-friendly potluck recipe that you can try:

Fruit Salad: A refreshing and healthy option that's easy to make. Simply chop up your favorite kidney-friendly fruits, such as strawberries, blueberries, and apples, and mix them together in a bowl. You can also add a bit of honey or lime juice for extra flavor.

Veggie Platter: Another easy and healthy option is a veggie platter. Cut up some carrots, celery, cucumbers, and bell peppers, and serve them with a kidney-friendly dip, such as tzatziki.

Chicken Skewers: Marinate some chicken breast in a kidney-friendly marinade, such as lemon juice, olive oil, and herbs, and then skewer them with some veggies, such as bell peppers and onions. Grill or bake them until cooked through.

Quinoa Salad: Cook some quinoa according to package instructions, and then mix it with some kidney-friendly veggies, such as cabbage, cucumbers, and red onions. Add a bit of olive oil and lemon juice for flavor.
Are There Any Recommended Drinks To Serve At A Kidney-Friendly Potluck Dinner?
Yes, there are several drinks that you can serve at a kidney-friendly potluck dinner. When choosing beverages, it's essential to consider the dietary restrictions of your guests, especially those with kidney issues. Here are some kidney-friendly drink options:
 
1. Water: Plain water is always a safe and healthy option for everyone. You can also offer flavored water by adding slices of lemon, lime, cucumber, or berries for a refreshing twist.
 
2. Herbal teas: Serve a variety of caffeine-free herbal teas, such as chamomile, peppermint, or hibiscus. These teas are typically low in potassium, making them suitable for a kidney-friendly diet.
 
3. Lemonade or limeade: Prepare homemade lemonade or limeade using fresh lemon or lime juice, water, and a sugar substitute to control the sugar content. Lemonade can help to prevent kidney stones.
 
4. Apple or cranberry juice: Offer apple or cranberry juice, as they are lower in potassium compared to other fruit juices. Choose 100% juice with no added sugar, and serve in small portions (4-6 ounces) to limit fluid intake for those with kidney issues.

5. Non-dairy milk alternatives: Provide non-dairy milk alternatives like almond, rice, or oat milk for guests who may have dietary restrictions. These options are typically lower in potassium and phosphorus compared to cow's milk.
 
Remember to avoid serving drinks that are high in potassium, phosphorus, or sodium, such as colas, sports drinks, and certain fruit juices like orange or tomato juice. Additionally, limit or avoid serving alcoholic beverages, as they can be harmful to individuals with kidney issues.

By offering a variety of kidney-friendly drink options, you can ensure that your guests stay hydrated and enjoy the potluck dinner.
How Much Should I Plan To Make For A Kidney-Friendly Potluck Dinner?
When planning a kidney-friendly potluck dinner, it's essential to consider the dietary restrictions and preferences of your guests, especially those with kidney issues.
 
Aim to provide a variety of dishes to accommodate different tastes and dietary restrictions. Include appetizers, main courses, side dishes, and desserts. As a general rule, plan for at least 2-3 options in each category.
 
Estimate the number of guests attending the potluck. This will help you determine the quantity of food needed. For a potluck dinner, it's common to serve smaller portion sizes, as guests will likely sample multiple dishes. Plan for each guest to have about ½ to 1 cup of each dish.
Enjoy Kidney-friendly Potluck Dinners
A kidney-friendly potluck dinner is a great way to get together with friends and family while still taking care of your health. Planning ahead and considering the needs of all guests can make it easier on everyone. It's like putting together a puzzle, finding pieces that fit perfectly together to create something beautiful.
With some imagination, you can come up with delicious dishes that are both healthy and satisfying for everyone. So don't be afraid to experiment - you never know what tasty surprises may await!