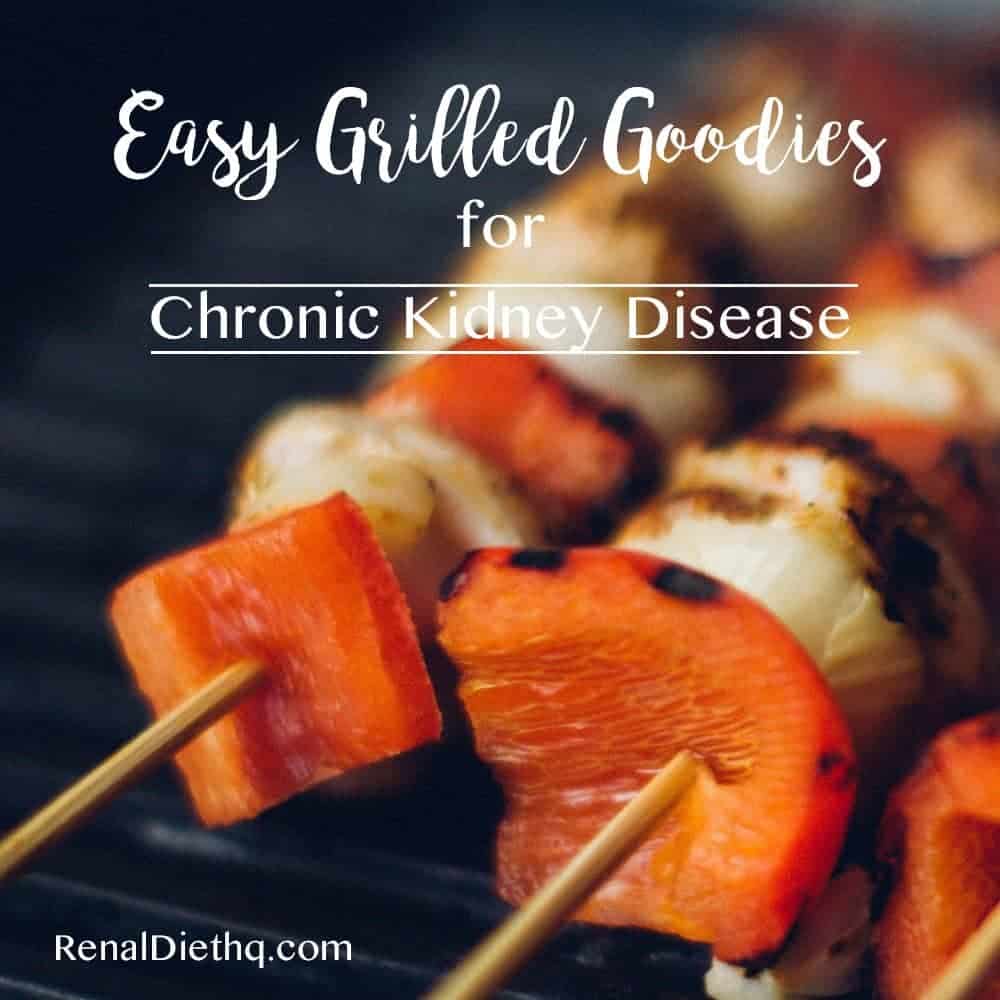 The weather is warm and the summer holidays are upon you, it is time to bring out the grill if you haven't already. One of the best parts of this time of the year is spending time outdoors, and that includes cooking and eating outside. Parties, picnics, potlucks, and more are abound and everyone should soak up every moment and enjoy all of the fun and delicious foods.
Grilling is fun and produces some of the most delicious foods, but there is even more good news. Most meals made on the grill are much healthier than foods that you might cook on the stove or order from a restaurant. This is because grilling is a very clean and low fat way to cook. Not only that, but people are a lot less likely to add extra fats, like oil or butter, to their foods when grilling.
There are so many delicious and healthy, kidney friendly foods that you can make on the grill. Here are just a few ideas:
Parmesan Zucchini Logs
Ingredients:
Fresh zucchini, cut in half lengthwise
Fresh or dried parsley
Shredded parmesan cheese
Fresh cracked pepper
Turkey bacon, cooked and crumbled
Using a spoon, hollow out part of the zucchini. Sprinkle on a small amount of turkey bacon and parmesan cheese. Top with parsley or any of your other favorite fresh or dried herbs, and fresh cracked pepper. Lay skin side down on grill and close the lid. Cook until cheese is bubbly and zucchini is cooked through. Serve with rice.
Grilled Fish and Sweet Onions
Ingredients:
Fresh or fresh frozen (thawed) fish filets (Tilapia, Mahi, or Flounder are great choices)
Large sweet yellow onions, thickly sliced.
Fresh rosemary (or dried)
Lemon or lemon juice
Olive Oil
Garlic, crushed or minced
In a small bowl, combine olive oil, lemon juice, rosemary, and garlic. Place thick slices of sweet onion down on grill and place fish filets on top of the onion. Brush tops of the fish with the olive oil mixture. Cook with top down until fish is cooked through.
Chicken and Pepper Kabobs
Ingredients:
Skinless, boneless chicken breasts- cut into cubes
Onions
Bell Peppers (all colors)
Mushrooms
Zucchini
Marinade: equal parts olive oil and apple cider vinegar, generous amount of minced garlic, thyme, parsley, black pepper
Marinade chicken cubes for at least one hour. Cut all of your veggies into cubes. Skewer chicken and veggies onto kabobs and place directly on the grill. Cook each side for 1-2 minutes until chicken is cooked through. Serve with rice or pasta salad.
These are just three recipes in a long list of delicious possibilities. Talk to your doctor about recommended foods and restrictions, and then use that list to build simple and delicious meals on the grill. It is so easy, you barely need to know anything about cooking to pull off really great meals this summer because the grill basically does it all for you.