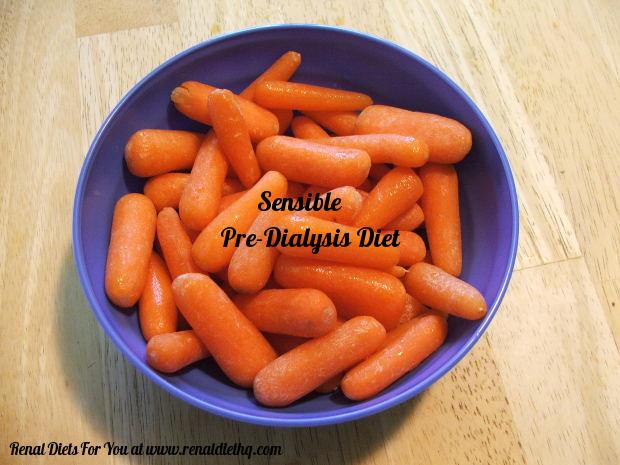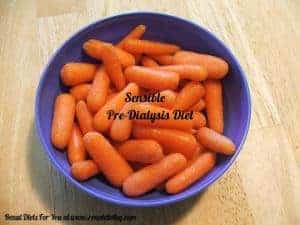 For kidney disease patients getting ready to go through dialysis, there are many things you must do to prep your body. One of these things is following a sensible pre-dialysis diet.
At the later and end stages of renal disease, the diet you should follow becomes more restrictive. This is because your kidneys simply are not able to process and filter all of the excess waste in your body. Not following an appropriate diet at this stage of kidney disease can be extremely uncomfortable and can even cause serious problems such as shortness of breath, heart problems, or stroke.
There are many things that need to be restricted as part of a sensible pre-dialysis diet. These are some of the things you need to keep an eye out for:
Sodium: Sodium can cause fluid retention, swelling, and much more serious problems. Your doctor will most likely recommend a very strict monitoring of sodium intake.
Fluid: End stage renal disease is often met with strict fluid restrictions. This is because your kidneys cannot filter out the excess fluid, which can cause build up that leads to some pretty serious complications.
Protein: When protein is ingested, it creates waste and byproducts that need to be filtered out of the system. Before dialysis, it will often be recommended that you follow a low protein diet. After dialysis has started however, your doctor might say that a higher protein diet can be resumed.
Potassium: A buildup of potassium for a kidney failure patient can lead to muscle weakness, abnormal heart rate, and even heart attack. Since the kidneys cannot flush out the excess potassium, patients are recommended to severely limit potassium in their diet.
Phosphorus: While phosphorus binders are often prescribed for renal patients, it is still an ingredient that needs to be monitored. Phosphorus build up can leach calcium from bones, making them brittle.
An example of a sensible pre-dialysis meal plan is:
Breakfast
Omelet with onion, bell peppers, and mushrooms.
Lunch
Chicken salad make with fresh cooked chicken, mayonnaise, celery, chopped apples, and fresh ground pepper. Eat on a sandwich with white bread, or with unsalted crackers.
Dinner
Baked fish with white rice and steamed veggies.
Snack
Carrots with hummus. Small apple sliced with 1 tablespoon natural peanut butter.
Beverages
Stick to water whenever you can, but drinks such as lemonade are also permitted. Remember to keep a strict eye on how much fluid you are consuming. Closely monitoring your fluid intake will make dialysis more comfortable.
A sensible pre-dialysis diet will help with a lot of things. First of all, the right diet can help to assure that your body is better able to process everything you put into it. Second of all, following the recommended diet suggestions that your doctors make will help make dialysis more comfortable for you and ensure of its effectiveness.
This sensible pre-dialysis meal plan is a simple example of how easy it can be to follow the recommended diet. It might seem like there are a lot of restrictions, but there are still plenty of things you can eat and enjoy.
Thank you for stopping by today, make sure to check out my other blogs about pre-dialysis!