Renal Diet Headquarters Podcast 030 – Eating Healthier By Adding More Fresh Fruits and Vegetables To Your Diet and Strageties For Increasing Your Intake Of Berries In Season
Podcast: Play in new window | Download
Subscribe: Google Podcasts
Podcas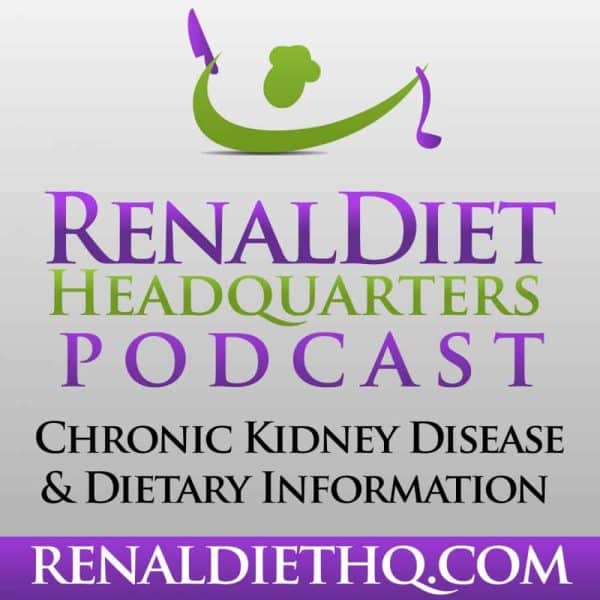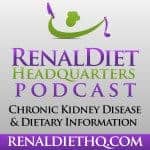 t #30 Released on July 29, 2014
Send in your questions about all things related to chronic kidney disease to [email protected]
This week we discuss our plans for the summer picnics and how to make some simple yet yummy foods to take with you.  Also, some hints on keeping food safe and healthy when you travel.  And how your salad dressings can be made with some simple ingredients.
Picnics and Food Safety is the theme for the month, and I want you to send in your questions about it.  I am going to spend time talking about how to do those so you are healthier.
#1 - This week it's all about how to incorporate those fresh fruits and vegetables into your diet.  This month is a great time to get out to the farmer's market or local grocery store and try some new fresh fruits or vegetables.  I talk about lots of ways to add them to your diet, including breakfast foods and meal time.  And a special way to make them spice up your dessert.  So, learn more ways to select the right ones in the store, store them the right way, and keep them safe from bacteria.  You are going to love eating better.  I also talk about adding berries - I love berries and I want you to try some new ones this month since they are great for your chronic kidney disease.  Enjoy!
Here is the link to information about where to find fruits in season : Fruit/Vegetables in Season
Email me at [email protected] for suggestions
Find us on iTunes at: www.renaldiethq.com/itunes
Find us on stitcher radio at: www.renaldiethq.com/go/stitcher