Renal diet restrictions predialysis- What it is all about?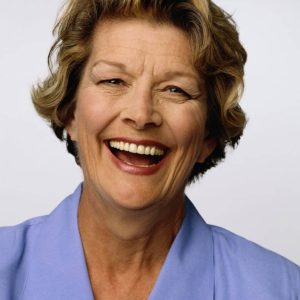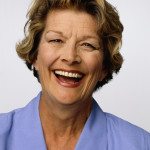 Progression of the renal disease is tough to understand because it doesn't hurt – that means you do not have pain once the kidneys are broken. But the damage is done every day when you have issues like diabetes or high blood pressure and you do not get them in check. There are many renal diet restrictions predialysis that must be followed by people suffering with chronic kidney disease. Here are some of them:
Sodium Limitations
Everyone with renal disease should follow renal diet restrictions predialysis and limit their sodium intake to 2,000 mg per day. It will likely be a difficult number to achieve, and you will need to make much more meals at home to get it done.
Sodium is common and it's not just the sodium that you add to your meals. Sodium found in numerous products, especially in processed foods. It is advisable to eliminate all the additional salt from your diet plan to reduce blood pressure as well as save the renal system. Read the labels on all salt based items to find out how much you can healthily afford to have.
Potassium Restrictions
For a person following renal diet restrictions predialysis, it is important to limit the amount of potassium he eats. In the initial stages of the disease, your renal system may have no problem in handling the amount of potassium that you throw at them. But as you advance within kidney disease, it is necessary to reduce the amount of potassium you consume.
Potassium is a nutrient that controls muscle and nerve function. One most important muscle — the heart – beats at a constant speed because of potassium. Apart from that, potassium is needed to preserve the fluid and electrolyte balance in the body.
For the potassium to perform these functions effectively, blood potassium levels must be kept at between 3.5 and 5.5 mEq/l. The kidneys help keep blood potassium at these levels. Potassium levels which are too high or too low can be dangerous. Your physician will do a blood assessment and tell you if you should reduce the amount of blood potassium in your diet. It's mostly people with chronic kidney disease who need to check on their potassium.
Phosphorus Limitations
Kidneys help manage the level of phosphorus in our body. If there is a problem in the renal system, eventually you will likely have elevated phosphorus (hyperphosphatemia). In turn increased phosphorus levels decrease the level of calcium in the blood, which causes bone disease.
Often 800-1000 milligrams (mg) phosphorus per day is the limit for somebody following renal diet restrictions predialysis. You should discuss with your physician what amount of phosphorus to have, and then try to reduce the phosphorous intake by lowering the high phosphorus meals that you eat.
Reduce your consumption of protein
Right now you may be like most people who fill half of their plate with chicken, meat or fish. This is too much of protein for an average person, and if you have a kidney disease, it is really an excessive amount. 2-3 ounces of meat are enough for a person to fulfill his/her daily protein requirements. It is enough for an individual to maintain their health.
For example, if you were to have 60 grams of protein for the day, you could eat it as 10 gm for breakfast, 25 gm for lunch and 25 gm for supper. That would be about 1 egg at breakfast and 3 ounces of meat at each of the other meals. It does not sound like much, but you have plenty of other items on your plate.
Following renal diet restrictions for predialysis takes a little work, and I have tried to make it as easy as possible. The goal of this diet is to lower the protein and sodium that you eat to allow your kidneys to continue to do their job in your body.
Preferred Reading!