Meal Plan For Chronic Kidney Disease
If you're living with chronic kidney disease (CKD), getting your nutrition spot-on isn't just important, but potentially life-saving. This article will provide guidance on how to create the perfect meal plan that ensures optimal health and wellbeing while managing CKD.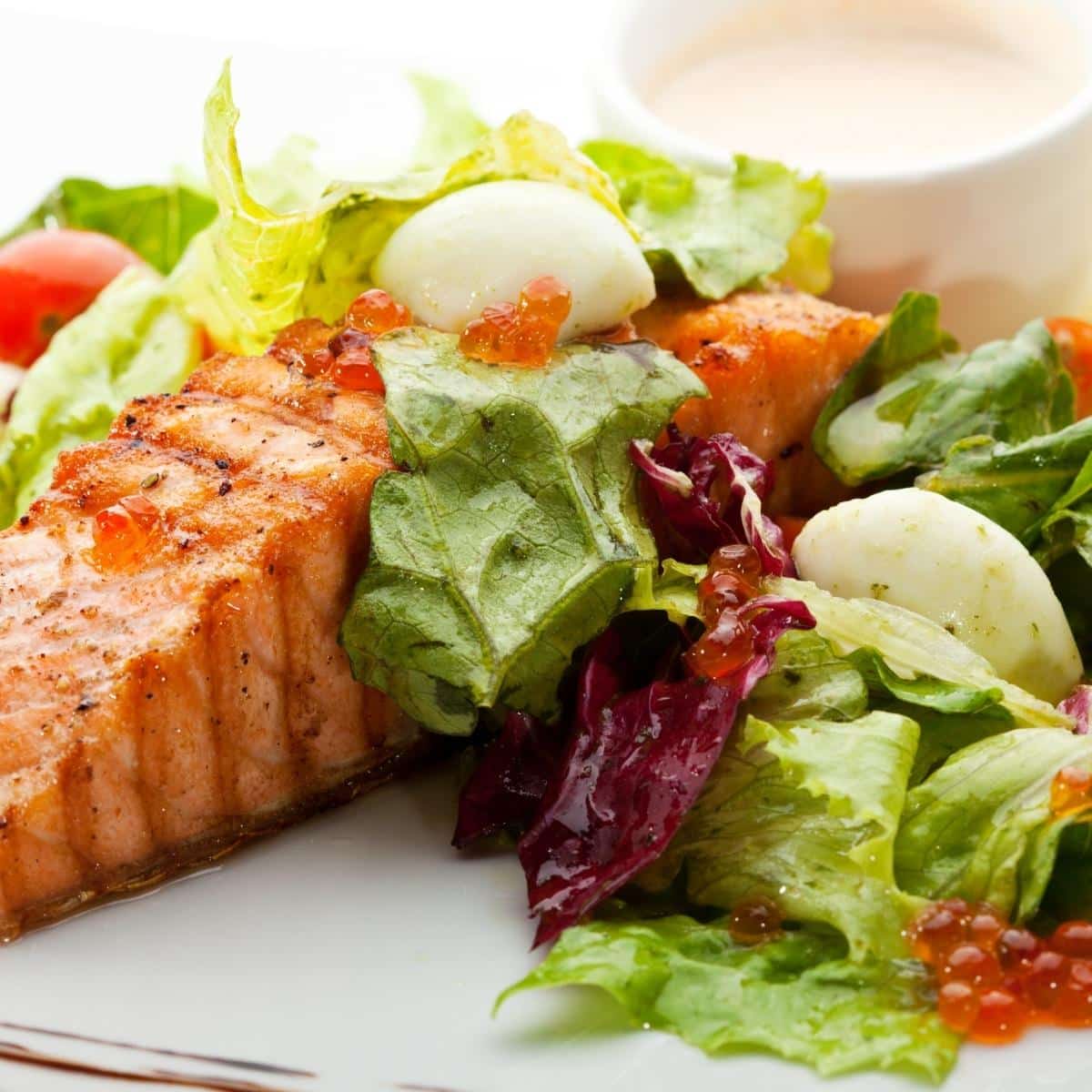 The key to success when devising any dietary program is understanding exactly what needs to be done. Many people are unaware of the specific foods they should avoid or include in their diets as well as the correct portion sizes suitable for someone living with CKD.
There's no one size fits all approach, so tailoring your meals according to individual factors such as age, sex, lifestyle habits, existing medical issues and body weight can help ensure long term health benefits.
By following this advice and using our simple step by step guide to creating the perfect meal plan for those living with CKD, you can feel empowered knowing that you are making informed decisions about your own future health outcomes. You can view a 7 day meal plan for kidney disease here.
What Is CKD?
Chronic kidney disease (CKD) is a medical condition that affects the functioning of the kidneys. It's important to understand what it means in order for you to know how best to treat it and manage its symptoms. CKD can lead to advanced kidney failure (End Stage Kidney Disease) if not managed properly.
CKD occurs when there are problems with both structure and function of the kidneys over an extended period of time. This means that either one or two healthy kidneys may become damaged gradually until they no longer work as intended.
As a result, waste products will build up in blood which can cause health complications such as heart attack, stroke, high blood pressure, fluid retention and fatigue.
The diagnosis of CKD requires regular monitoring by your doctor in order to detect any changes in your kidney function before they become too severe.
Your doctor may recommend lifestyle modifications such as reducing sodium intake and increasing exercise levels, medications like ACE inhibitors and ARBs depending on your individual needs, or dialysis treatments when needed.
With proper management, however, those living with CKD often have normal lifespans without major issues arising from their condition.
It is clear then that understanding the definition of chronic kidney disease is essential for knowing how best to care for yourself or someone else who has been diagnosed with this condition.
For More Recipes and Ideas --->> Get Your Free Meals and Recipes That Are Perfect for Pre-Dialysis Diets, Pre-Dialysis with Diabetes, or Dialysis Diets.
Nutritional Requirements
Having an understanding of chronic kidney disease is important for developing a meal plan that meets the nutritional needs of this population.
The dietary requirements for someone with chronic kidney disease are unique and should be monitored closely to ensure they get the right amount of nutrients needed to maintain good health.
Here, we'll discuss the specific nutritional needs associated with CKD and how to create a meal plan that meets these requirements.
The most important thing when it comes to nutrition for those with CKD is fluid intake. People with CKD need less fluids than people without, so limiting your daily intake can help ease some of the symptoms associated with the disease.
It's also essential to monitor sodium intake because high levels can worsen swelling and other complications caused by CKD.
Making sure you're getting enough protein in your diet is just as important since too little protein can lead to muscle loss and fatigue, which are common issues among those suffering from CKD.
Eating foods rich in potassium and phosphorus should be done cautiously - too much of either one could cause further damage to kidneys if not monitored properly.
When creating a meal plan specifically tailored to individuals with CKD, it's best practice to focus on low-sodium options like fresh fruits and vegetables while avoiding processed meats or canned goods due to their higher sodium content. You can check out these Low Sodium Canned Foods For CKD.
Additionally, whole grains such as brown rice, quinoa, oats, and barley offer plenty of fiber and complex carbohydrates while providing fewer calories than white breads or pastas do.
Lean proteins like fish or beans should also be included in meals as well as healthy fats like avocados or olive oil; both provide essential vitamins that many people with CKD may not have enough of otherwise.
Following these guidelines will make sure that all the necessary dietary requirements are met without causing health complications or further decline in kidney function.
Dietary Restrictions
Many believe that renal diet restrictions are the cure for chronic kidney disease. While this may not be true, it is certainly important to understand what foods and beverages should be avoided or consumed in moderation when designing a meal plan for someone living with CKD.
Renal dietary restrictions often include avoiding high-potassium foods such as bananas, oranges, potatoes, spinach, tomatoes and avocados. It's also important to limit consumption of sodium and phosphorus-rich food items like processed cheese, cured meats, and canned soups.
Additionally, those on a renal diet should reduce their intake of animal proteins such as beef, pork, and poultry due to their high protein content. High levels of waste products from these foods can cause increased pressure within the kidneys.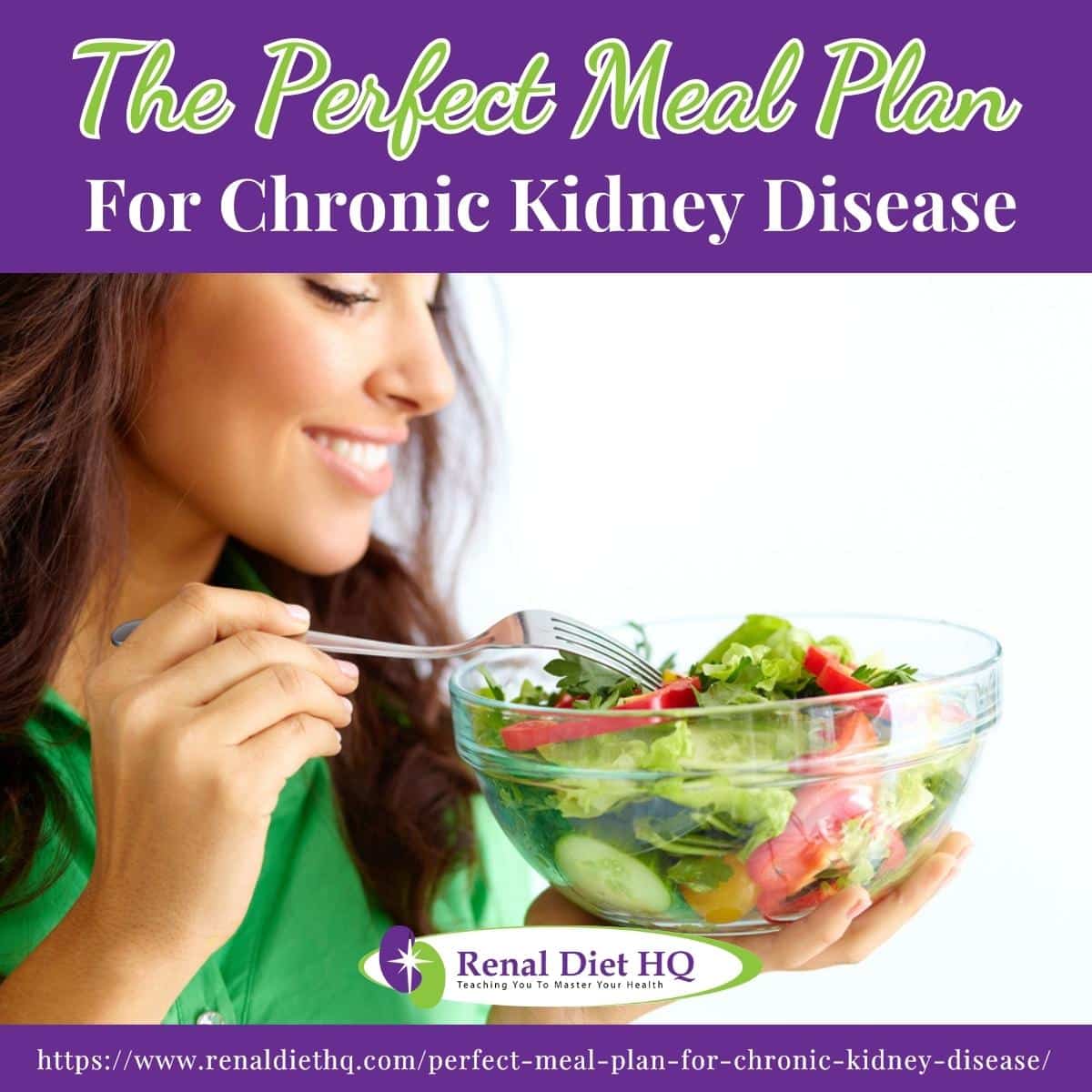 Fortunately there are still plenty of delicious options available that meet all these criteria while also providing essential nutrients necessary for proper body functioning.
Eating smaller meals more frequently throughout the day helps ensure proper nutrition while making sure no single meal exceeds any of the recommended allowances set by a doctor or nutritionist.
Low-sodium whole grain breads and cereals paired with fresh vegetables provide an excellent breakfast option. Adding fruits like apples and pears help add fiber without spiking potassium levels too much.
For lunch, look for lean protein sources like fish or beans accompanied by cooked grains like quinoa or couscous plus steamed vegetables make an ideal combination; substituting unsalted nuts instead of meat provides another great alternative if desired.
In the evening try roasted root vegetables or vegetable soup along with brown rice—both offer simple cooking instructions but require minimal preparation time before eating!
Creating nutritious meals that adhere to one's personal dietary restrictions doesn't have to feel like deprivation –with some creativity healthy meals become both tasty and satisfying.
With thoughtful planning anyone can enjoy wholesome dishes suited specifically to their health needs—allowing them to take control of their condition rather than letting it control them!
Water Consumption Guidelines
When living with chronic kidney disease, it is important to pay attention to your individual water consumption. By monitoring hydration levels and ensuring adequate fluid intake daily, you can help ensure that your body remains healthy and functioning properly.
It is recommended that those with chronic kidney disease consume no more than 2000 ml of fluids per day. However, this will vary according to your stage of kidney disease, so it's wise to consult your doctor first.
To make sure this amount is not exceeded, it is helpful to keep track of the total number of cups or glasses consumed throughout the day - including both plain water and beverages such as juice, milk, coffee (renal diet coffee), and tea. This will provide a good indication of how much fluid has been taken in during the course of the day so far.
In addition to watching out for overconsumption, it's also important to stay mindful of dehydration. If an individual feels thirsty then they should drink some extra liquids right away; if thirst persists after drinking two full glasses then medical care should be sought immediately.
Allowing yourself enough time each day to rest and relax can also help increase hydration levels naturally.
By understanding proper water consumption guidelines and being conscious about staying adequately hydrated each day, individuals with chronic kidney disease are able to maintain their health despite any potential challenges ahead.
Foods To Avoid
Foods to avoid for those with chronic kidney disease are high in sodium, phosphorus and potassium.
These include processed foods such as...
Canned vegetables
Cheese and lunch meats
Frozen dinners
Snack foods like chips and pretzels
Sweetened beverages including sodas and energy drinks
Condiments like ketchup, mayonnaise and soy sauce
...Even some types of nuts.
Eating too much of these items can lead to an electrolyte imbalance which can be dangerous for someone with CKD.
It is important to pay attention to the amounts of each nutrient in food labels when shopping or dining out. For example, a single serving of French fries could contain up to three times more than the daily recommended amount of both sodium and potassium.
While it might seem tempting to indulge in salty snacks every now and then, a diet rich in fresh fruits, vegetables, lean proteins, whole grains and low-fat dairy products will provide optimal nutrition while avoiding excessive levels of minerals that can harm people with CKD.
A balanced meal plan also plays a role in keeping blood sugar levels stable throughout the day by providing adequate carbohydrates at regular intervals.
This helps prevent spikes in glucose which can cause serious problems if left untreated.
By making mindful decisions about what you eat on a daily basis, individuals living with chronic kidney disease can maintain their health without sacrificing flavor or enjoyment from meals. You can also learn how to season food without salt.
Foods To Include
When living with chronic kidney disease, creating a meal plan that is both healthy and delicious can be challenging.
However, it's possible to create meals that are low in sodium and potassium while still being satisfying. Here are some of the top foods to incorporate into your diet:
High biological value protein dishes such as lean meat, eggs, fish and tofu
Low-potassium fruits like apples, strawberries, peaches and pears (kidney friendly fruits).
Delicious and fibrous vegetables including onions, celery and kale
While eating high-quality proteins helps maintain muscle mass for those with CKD, limiting salt intake is essential. Fortunately there are plenty of ways to make food flavorful without relying on added salt or processed seasonings.
Herbs such as oregano and basil bring out flavor naturally while adding no additional sodium content. For those who prefer spicier fare, chili powder or cayenne pepper can be used sparingly instead of reaching for the shaker full of table salt.
Incorporating these kidney-friendly foods into your diet will help provide all the nutrients needed while preventing accumulation of harmful substances.
Portion Sizes
In creating a healthy eating plan, it's important to keep an eye on portion sizes, too. Eat enough so you don't feel hungry, but not too much that you exceed daily nutritional goals set by your doctor or healthcare provider.
Portion size guidelines can help manage weight, blood glucose levels, and other health issues associated with chronic kidney disease.
In order to maintain optimal health when managing chronic kidney disease, following these four tips on portion sizes will be beneficial:
| | | |
| --- | --- | --- |
| Tip # | Description | Example |
| 1 | Avoid overly large portions by not allowing your plate or bowl to overflow when eating meals. | Fill ½ of your plate with fruits and vegetables instead of packing it full. |
| 2 | Control portions by using smaller plates and bowls. | Using a small dinner plate rather than a larger one will reduce the tendency to overfill the dish. |
| 3 | Eat slowly during meals so you become aware if you are beginning to feel full. | Put down your utensil between bites and take time chewing each bite thoroughly before taking another one. |
| 4 | Choose low-calorie snacks as part of overall daily nutrition plans. | Snacks such as nuts and air-popped popcorn provide fiber without excess calories per serving. |
These portion size recommendations give people suffering from chronic kidney disease some control over their dietary intake while still enjoying tasty foods that support good nutrition goals.
The right combination of healthy food choices combined with appropriate portion sizes is key to successful management of chronic kidney disease symptoms and promoting better overall well-being for those living with this condition.
Taking into account individual needs along with these simple tips can make maintaining a nutritious lifestyle easier – even in times of physical or emotional challenge due to CKD diagnosis or CKD progression.
Meal Timings
The timing and frequency of meals for those living with chronic kidney disease is quite important.
Eating according to a predetermined schedule can help manage symptoms, control blood sugar levels and aid in the successful management of this condition. As such, it's essential that individuals with CKD develop an eating rotation or plan that best suits their individual needs.
First and foremost, meal timings should be consistent. This means having set times when you eat each day.
For some people, this could mean three meals a day plus snacks while others might prefer five smaller meals throughout the day. The key is finding the balance that works best for your own health journey.
It's also important to space out meals at regular intervals as much as possible.
Eating too often or not frequently enough can cause fluctuations in glucose levels which can further complicate matters for someone already dealing with chronic kidney disease.
Setting alarms on your phone or writing down reminders are great ways to ensure you keep up with your established eating routine.
Developing an ideal meal that includes proper timing isn't easy, but following these tips will put one well on their way towards better managing their CKD symptoms.
Example Breakfast Items
When it comes to breakfast items for a renal meal plan, the most important factor is that they're kidney-friendly. This means avoiding foods high in potassium, phosphorus, and sodium.
Fortunately, there are still a lot of healthy breakfast recipes available! Here's some great breakfast ideas for CKD sufferers.
Oatmeal is always a great choice since it's low in potassium and phosphorus. You can also add nuts or seeds on top for added flavor and texture.
For something more savory, try an egg white omelet with onions, peppers, mushrooms and tomatoes. These ingredients are all low in potassium and phosphorus but still packed with flavor.
Finally, if you fancy a tasty treat every now and then try making pancakes using almond flour instead of regular flour.
If desired add blueberries or raspberries while cooking - these fruits are not only sweet but packed full of antioxidants too! With this variety of options, anyone living with CKD can make sure their first meal of the day starts off right!
Here's an example of a full breakfast meal: Two egg whites or ¼ cup of egg substitute scrambled with diced red and yellow bell peppers and onion. Serve with half an English muffin with low sugar fruit spread or margarine and a small sliced peach.
Example Lunch Ideas
When it comes to renal meal plans, lunch ideas can be a challenge. After all, the dietary guidelines may require taking into account things like phosphorus and potassium levels as well as choosing foods that are low in sodium.
It's not just about finding something tasty; it's also important to make sure the food choices fit within the parameters of a healthy diet while maintaining variety.
Luckily, there is no shortage of nutritious and delicious lunch options available when following a kidney-friendly diet.
A great way to start is by incorporating vegetables such as leafy greens, tomatoes, mushrooms, or peppers into your meals. These provide fiber and other essential vitamins and minerals to help keep you feeling full until dinner time.
Additionally, lean proteins like fish, chicken breast, eggs, and tofu are excellent sources of protein without having too much impact on potassium levels.
Finally, don't forget about whole grains! Whole wheat breads or pastas are good sources of carbohydrates which will give you energy throughout the day without contributing too many calories.
If you're looking for an alternative option try quinoa instead - its high nutrient content makes it one of the best go-to grain options for those with chronic kidney disease. Trying quinoa on a renal diet is a smart idea!
With these lunch ideas in mind you can create balanced meals packed with flavor that will support your health goals while still being enjoyable every single day!
Here's an example of a full lunch meal: 3 ounces of grilled chicken breast strips, two teaspoons mayonnaise, one teaspoon mustard, lettuce and shredded carrot wrapped in a flour tortilla. Serve with a small serving of grapes.
Example Supper Ideas
It's important for those with chronic kidney disease to follow dietary recommendations and nutrition guidelines in order to stay healthy.
Creating a renal meal plan is an essential part of this process, so here we'll offer some example supper ideas that meet the standards set by healthcare professionals.
First up are light salads or sandwiches. Choose ingredients such as fresh vegetables, lean protein sources like fish or chicken breast, low-fat cheese, and whole grain breads when making either option.
These can be served on their own or accompanied with a small portion of potatoes or rice for added energy.
Another mainstay dinner idea is soup. Kidney friendly soups and stews provide great opportunities to incorporate multiple healthy ingredients into one meal, including heart-healthy fats like olive oil, nutrient-rich legumes and plenty of colorful vegetables. Additionally, they're easy to make in bulk and store away portions for later use if necessary.
These simple meals provide all the nutritional benefits required while still being tasty enough that you won't get bored eating them every night!
So no matter what your diet looks like, you can count on these suppers to provide sustenance and satisfaction without compromising your health goals.
Here's an example of a full supper meal: 4 ounces of baked fish served over a bed of white rice, topped with two teaspoons of tartar sauce and freshly squeezed lemon juice. Lemon juice is a great alternative to salt, especially on fish and poultry. Serve with steamed green beans and a side salad of lettuce, cucumber, radish, and carrot with balsamic vinaigrette dressing.
Snacks That Fit Your Nutritional Needs
Snacking can be an important part of a kidney disease diet. Eating snacks throughout the day helps keep your energy levels up and prevents overeating at meals.
It's important to choose healthy, low sodium snacks that fit in with your nutritional needs. Here are some ideas for good snack options you can include in your renal meal plan:
Fruits & Vegetables – Fruits and vegetables provide essential vitamins and minerals while being naturally low in sodium. Carrot sticks, celery slices, apples, oranges, frozen grapes, melon spears and other fruits and veggies make great snacks on their own or served with dip such as nut butter or hummus.
Protein-Rich Snacks – Protein plays an important role in managing chronic kidney disease, so it's important to include protein-rich foods like yogurt. Can you eat eggs on a renal diet? Yes! You can add hard boiled eggs and cheese cubes into your snacking routine.
For those who don't eat animal products you can also find delicious vegan protein sources like edamame beans, tempeh strips, or roasted chickpeas.
Wholesome Treats - Just because you have dietary restrictions doesn't mean you can't enjoy tasty treats! Healthy baked goods made with whole grain flours like oatmeal cookies or banana muffins will satisfy any sweet tooth without compromising nutrition.
You could also try making popcorn seasoned with salt substitutes such as herbs and spices instead of regular table salt for a savory alternative. Is popcorn bad for kidney stones?
No matter what type of snack you reach for there are plenty of nutritious choices available that meet the requirements of a kidney disease diet! If you need help creating unique snack recipes tailored to your health needs consider working with a registered renal dietician who specializes in renal nutrition.
Meal Planning Strategies
Just as a well-crafted meal can be an exquisite work of art, so too is the perfect meal plan for those suffering from chronic kidney disease.
Meal planning strategies are essential to maintain health and help manage symptoms. With some creativity, it's possible to create meals that fit within recommended dietary restrictions while still being delicious and satisfying.
To get started, consider consulting with a dietitian or nutritionist who specializes in chronic kidney disease diets. They can provide personalized advice on how best to construct your own healthy eating plan along with healthy recipes and creative ideas tailored specifically to your needs.
Additionally, they may have helpful tips on supplementing deficient nutrients found in foods restricted by your condition.
In addition to seeking out professional guidance, there are also plenty of resources available online when searching for meal-planning tips and tricks.
Some websites offer daily menus with instructions on what types of food to eat and avoid along with nutritious recipes designed for people living with chronic kidney disease.
Other sites also provide detailed articles about how you can adjust your eating habits to better accommodate dietary requirements imposed by your illness without sacrificing flavor or enjoyment at mealtimes.
By taking advantage of all these tools, you can craft a unique meal plan that fits both your nutritional needs and personal taste preferences – allowing you to live life fuller despite having a chronic kidney disease diagnosis!
Coping With Diet Changes
Coping with dietary modifications can be challenging, but it is possible to adjust meals and develop coping strategies that work for you. Learning how to cook meals according to renal diet guidelines is key to managing your chronic kidney disease. Here are some tips on adjusting your cooking methods:
Experimenting With Flavors
Try different herbs & spices
Use low sodium seasonings & sauces
Choose fresh fruits & veggies over canned or frozen items
Making Food Preparation Easier
Try healthy pre-made meal portions for convenience
Look into home delivery services that offer healthy options
Utilize slow cookers & microwaves instead of stovetop recipes
Sticking to a new eating plan may take time and practice, but having an open mind and focus on making small changes goes a long way. Incorporate these tips into your routine and don't forget to check in with your healthcare provider if needed!
FAQs for the Perfect Meal for Chronic Kidney Disease
Meal Planning Can Help You Manage CKD Perfectly
It's important to remember that having chronic kidney disease doesn't mean your diet has to be boring or flavorless. With the right meal plan and recipes, you can still enjoy delicious meals while managing your condition.
That said, there may be times when it feels like a challenge to come up with new ideas for meals that fit within the dietary guidelines of chronic kidney disease. But don't get discouraged!
There are plenty of online resources available—meal plans, recipes, and food delivery options —to help make meal planning easier. A diabetic renal diet meal plan is available for all to check out!
The key in making a perfect meal plan that sticks to your diet is in staying in touch with your doctor about how you're feeling and informing them of any changes in your health so they can adjust your diet accordingly.
So if you have chronic kidney disease, take comfort knowing that there are plenty of options out there to help ensure that you maintain a healthy lifestyle through a well-planned diet.