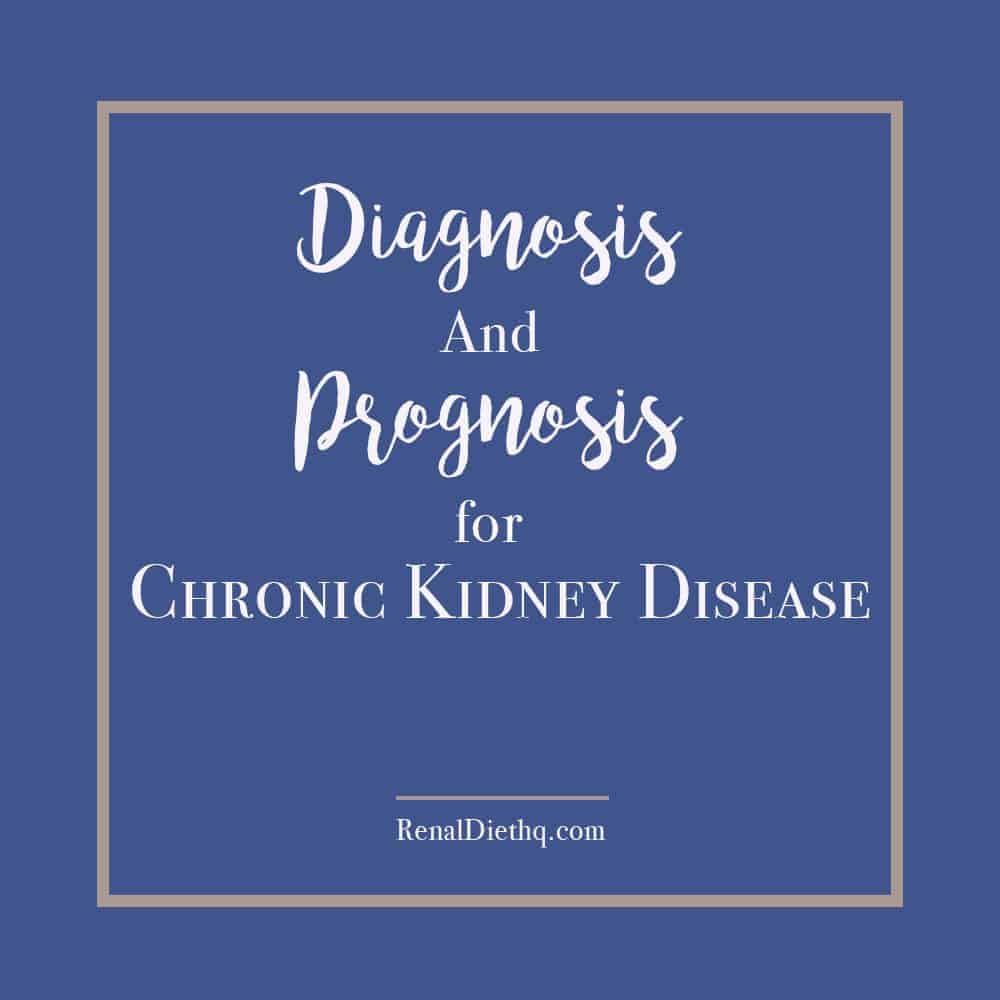 Chronic kidney disease can be a confusing and difficult diagnosis to process. If you were recently diagnosed, you may be feeling unsure about what your diagnosis means or what you should do now.
Here is some basic information to help you begin your journey:
Diagnosis
How is Chronic Kidney Disease diagnosed?
Chronic kidney disease is diagnosed through blood tests. When some values, such as creatinine and urea, are higher than they should be that is a sign that the kidneys are not functioning properly. Urine tests and imaging such as ultrasounds are also used to diagnose or confirm kidney disease. Sometimes biopsies are also done, so the tissue of the kidneys themselves can be tested.
When is Chronic Kidney Disease typically diagnosed?
Chronic kidney disease is often only diagnosed once symptoms set in, which is only around the third stage of the disease. This is why routine checkups and screenings are so important. If you are vigilant about regular checkups, kidney disease can be diagnosed in the earliest stages.
How many stages are there?
There are five stages of kidney disease. The first stage of kidney disease often has no symptoms at all and is only detected through routine screenings. Stages then progress to the last stage, which is referred to as end stage renal disease. Stages of kidney disease are diagnosed based on a value known as the GFR, or glomerular filtration rate. The GFR is a calculation based on your creatinine levels, age, body type, and gender.
Prognosis
Is my life in danger with Chronic Kidney Disease?
If left untreated, your life could very well be in danger with chronic kidney disease. Untreated, your body could reach end stage renal disease at a much quicker rate and you would likely experience a lot of discomfort.
What is end stage renal disease?
End stage renal disease is the last stage of chronic kidney disease. It means you have reached renal failure. Dialysis or kidney transplant would be necessary to live beyond this stage of renal disease.
What is the treatment of Chronic Kidney Disease?
Treatments for kidney disease range from simple but strict dietary changes, to medications, to dialysis or transplant. Each stage will have different and escalading treatment recommendations. For example, in the first stage you might only have dietary changes recommended to you. As or if the condition progresses, you will have stricter dietary restrictions, often including fluid restrictions and medications. If you reach stage 5 you would need to replace the function of your kidneys with a transplant or dialysis.
What is dialysis?
Dialysis is a way of replacing the function of the kidneys. There are different types of dialysis, but most involve a port being inserted into your body so that your blood can either be removed for cleaning, or so that special substances can be put into your body to clean it.
Is there a cure for Chronic Kidney Disease?
There is no cure for chronic kidney disease, nor is there a way to replace the function that is lost once damage has occurred. There is, however, a way to slow the progression of CKD so that you can live a longer, healthier, and more comfortable life. Strict dietary changes and adherence to all other medical recommendations is the only way to help your condition and avoid end stage renal disease.
These questions and answers should give you a good start to better understanding what chronic kidney disease is and what the future may hold. At the very least, this information should give you a base knowledge to start a conversation with your doctor. You should always go to your healthcare providers with questions about your diagnosis, diet, and lifestyle with chronic kidney disease.