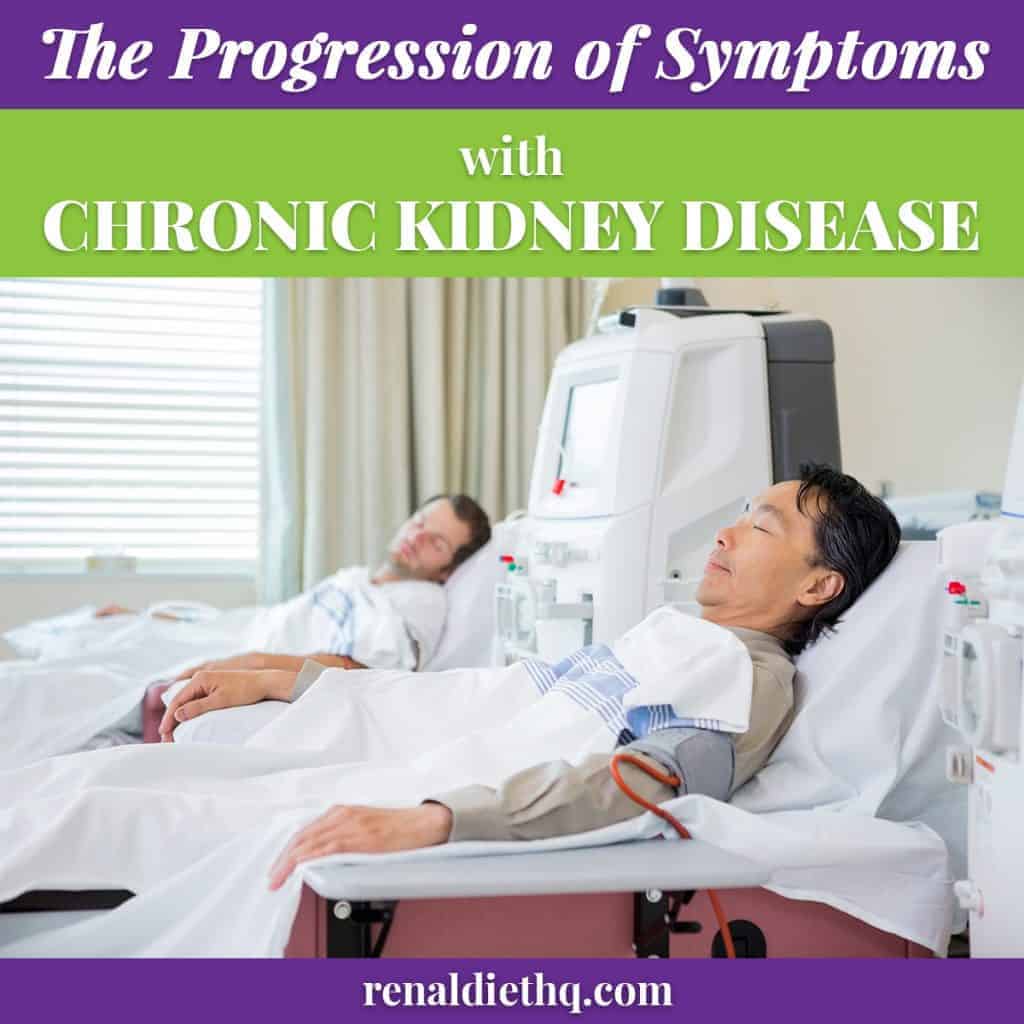 Chronic kidney disease is a progressive illness. That means that it gets worse with time. Some illnesses, including chronic kidney disease, can be slowed or even halted in their progression by making strict changes to your diet and lifestyle. However, left untreated or without following certain guidelines, the illness can progress.
Chronic kidney disease is marked in stages. Each stage represents a value that helps quantify the progression of damage to the kidneys. Medical professionals use an equation known as the glomerular filtration rate (or GFR) to mark the progression of kidney disease. You can find this information at FDA.gov but we've summarized it below.
GFR
There are many factors that go into calculating the glomerular filtration rate, or GFR. This calculation is a fairly complicated equation that looks like this: GFR (ml/min/1.73m2) = 186 x (Creatinine / 88.4)-1.154 x (Age)-0.203 x (0.742 if female) x (1.210 if black). To simplify, your race, gender, age, and serum creatinine results are all used to calculate a value that represents the health and function of your kidneys.
The results of your GFR are relatively easy to read. The highest "score", representing 100% healthy functioning kidneys, starts at 100. So then, if a GFR comes back as 50, your kidneys are only performing at half of their normal function. 
Stages of Kidney Disease and Symptoms
Using the GFR, you can determine what stage of kidney disease you are in. Each of these stages is typically marked by a progression of symptoms as well.
The first stages of kidney disease often have no symptoms at all. Early stage kidney disease is most often only caught through routine examinations, which is why regular checkups are so important.
Stage 1: Normal or high GFR (GFR > 90 mL/min). Most often, people do not find out that they have kidney disease until stage 2 or later because the kidneys are still functioning well. There is damage to the kidneys, but it is almost undetectable. If the patient has high blood pressure or diabetes, doctors know to be on the lookout for kidney damage, which can be seen through imaging such as ultrasound, MRI, and CT scans.
Stage 2: Mild CKD (GFR = 60-89 mL/min). Very few to no symptoms are typically present in the second stage of kidney disease, but it is easily detectable through routine testing. If any symptoms are present, they are usually urinary issues.
Stage 3: The third stage of kidney disease is broken up into two parts. Stage 3A (GFR = 45-59 mL/min) and stage 3B (GFR = 30-44 mL/min). This is considered moderate damage, and this is where most of the symptoms of kidney disease come into play. Major urinary changes, fatigue, back pain, leg cramps, and fluid retention are all common in stage 3 kidney disease.
Stage 4: Severe CKD (GFR = 15-29 mL/min). Stage 4 is considered to be severe, with symptoms drastically changing your life. Stage 4 often sees the symptoms of stage 3 worsening, plus nausea and vomiting, nerve issues such as tingling and numbness in the extremities, problems sleeping, loss of appetite, and more.
Stage 5: End Stage CKD (GFR <15 mL/min). End-stage renal disease is where kidney function must be replaced with either dialysis or transplant. At this stage, symptoms have continued to worsen dramatically. Patients may be experiencing changes in their appearance as well as very little to no urine output.
The stages of chronic kidney disease are ultimately decided by the glomerular filtration rate equation, but they symptoms of CKD are also a good measure of damage to the kidneys. If you do not already know your GFR, talk to your doctor about the stages of kidney damage and what you need to do to slow the progression of kidney damage and live a more comfortable life.
Need even more information? Read Stages of Renal Disease Explained now.