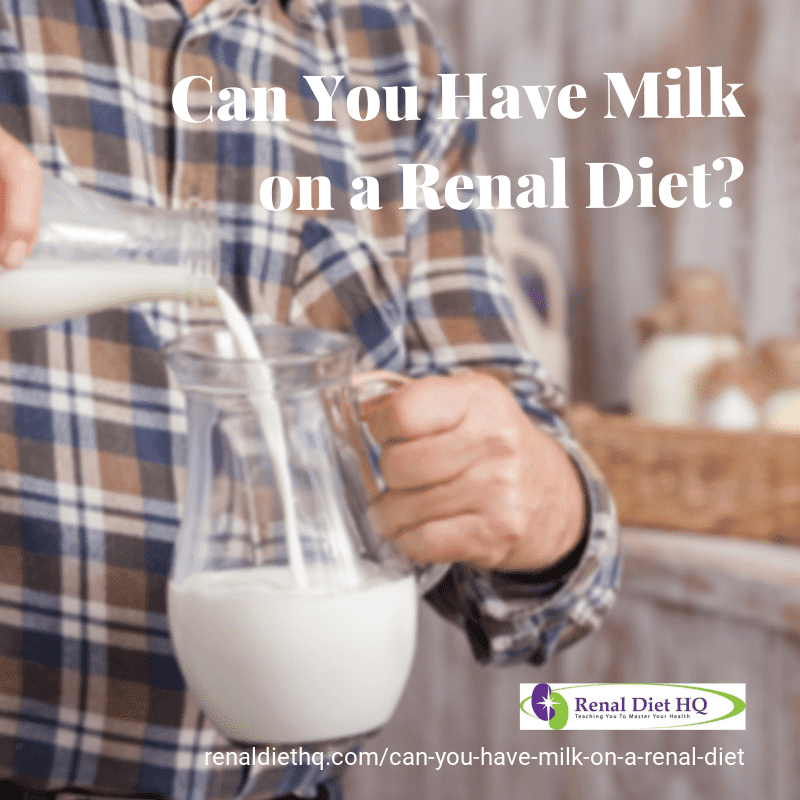 We all know that milk is a very important part of a healthy diet for most people. It keeps the calcium and protein levels balanced in the body, and it also provides us with many other necessary nutrients. However, if you have chronic kidney disease, can you still enjoy dairy products as much as you did before?
Nutrition Information for Milk
The nutritional value of milk may different depending on the kind you consume. Whole milk, for example, offers 60 calories per ½ cup. For the same serving, you also get 3.2 grams of protein and 5.1 grams of sugar.
For those losing or maintaining weight, you may want to reduce your calories by switching to fat-free (skim) milk. For ½ cup of skim milk, you will only take in 45 calories but still get about 4 grams of protein.
The majority of the protein in milk is called casein, which in itself comes with many health benefits. It can help your body better absorb the calcium and phosphorus present in the milk. It can also help to reduce your blood pressure.
Milk is also high in many other nutrients, including Vitamin B12 ad Riboflavin. Sometimes, milk is fortified with Vitamin D to offer even more benefits of drinking the dairy product.
Renal Diet Restrictions on Milk
 Though milk can be very beneficial for the healthy person, those that suffer from chronic kidney disease may have to limit – or eliminate – milk and other dairy products from their renal diet. This is because there are too many ingredients in milk that the kidneys have to work hard to break down.
Protein is a perfect example of this. Milk is a beneficial source of the nutrient, though most renal diets limit protein intake. Phosphorus is another example of something most kidney disease patients have to limit in their diets.
Milk Alternatives for your Renal Diet
Thankfully, there are several non-dairy milk substitutes on the market today that will help CKD patients stay away from real milk. You will want to read nutrition labels for any of the alternative options you are considering.
Some may still have too many of specific minerals that you must limit as part of your renal diet. Generally, you will want to note the protein, potassium, calcium and phosphorus content of the substitute you choose.
Also, don't get too comfortable buying the same product week after week. Product formulas can change over time, and a milk alternative currently low in phosphorus may be fortified with the mineral six months from now.
The following list offers some options CKD patients have for non-dairy milk substitutes along with popular brands:
Soy milk (Edensoy)
Rice milk (Rice Dream)
Non-dairy creamer (Nestle Coffee, Rich's Coffee)
Almond milk (Almond Breeze)
Hopefully this information helps you decide whether or not to continue including milk in your renal diet. If you must limit your consumption of dairy, consider trying a non-diary milk alternative.