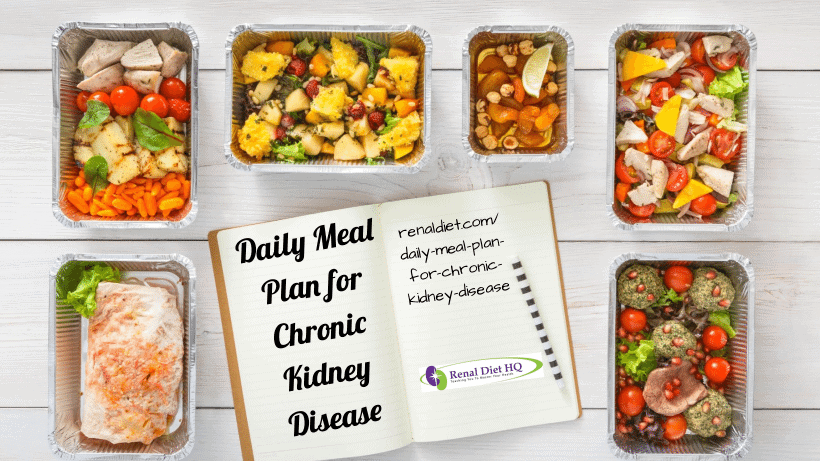 The hardest part of living with a metabolic disorder is often the drastic changes you need to make to your diet and lifestyle. It can be hard to even get a basic idea of what you can eat, especially when you are inundated with information about what you should not eat. In order to live your healthiest life and to ensure your own comfort while living with chronic kidney disease, it is important to maintain an appropriate diet. Unfortunately, focusing too much on what you cannot have can make changes a lot more difficult, and can lead to feeling disheartened or discouraged.
To help you better understand the types of foods you can and should be eating on a chronic kidney disease diet, here is an example meal plan for one week.
Sunday
Breakfast: Pancakes topped with fresh blueberries and maple syrup.
Lunch: Chicken salad on toast.
Dinner: Grilled or broiled kabobs with shrimp, onion, and various colored bell peppers. Serve over white rice.
Snacks: Sliced bell peppers, celery, and carrot sticks.
Monday
Breakfast: Cream of wheat cereal with cinnamon and honey.
Lunch: Use leftover kabobs to make wraps with fresh cabbage leaves.
Dinner: Grilled chicken with steamed mixed vegetables.
Snacks: Light yogurt, a cup of fresh berries.
Tuesday
Breakfast: Yogurt parfait with granola and berries.
Lunch: Leftover chicken pita sandwich.
Dinner: Salmon and rice pilaf with carrots and peas.
Snacks: Red grapes, unsalted crackers with almond butter
Wednesday
Breakfast: Egg white omelet with onions, bell pepper, and cheddar cheese.
Lunch: Spinach salad with strawberries, almonds, and vinaigrette dressing.
Dinner: Fish tacos with fresh cabbage slaw.
Snacks: Sliced bell peppers, fresh strawberries.
Thursday
Breakfast: English muffin breakfast sandwich with egg whites, turkey bacon, lettuce, and tomato.
Lunch: Tuna salad served over greens.
Dinner: Stuffed bell peppers with ground turkey, rice, garlic, corn, and spices.
Snacks: Fruit salad
Friday
Breakfast: Crepes filled with apples and cinnamon.
Lunch: Pasta salad with low sodium pesto, cherry tomatoes, and cucumber.
Dinner: Thin crust pizza with veggie toppings and light cheese.
Dessert: Baked apple crisp made with fresh apples, granola, and cinnamon.
Snacks: Cucumber slices, fresh strawberries.
Saturday
Breakfast: French toast with bananas, walnuts, and maple syrup
Lunch: Buffalo wings made with low sodium hot sauce.
Dinner: Fish cooked in foil packets with carrots and potatoes.
Snacks: Baby carrots, no salt pretzels
As you can see from this simple meal plan, there are so many foods that you can enjoy even on a kidney-friendly diet. This example daily meal plan can help serve as a template to get you started. Keep in mind that dietary restrictions will vary based on the stages of kidney disease. All of the foods on this list are healthy and generally approved for a chronic kidney disease diet, although you should always talk to your healthcare provider before making any changes to your diet. Once you get used to all of the foods you still can enjoy, you can use this template to build your own daily meal plan.