Podcast: Play in new window | Download
Subscribe: Google Podcasts | Stitcher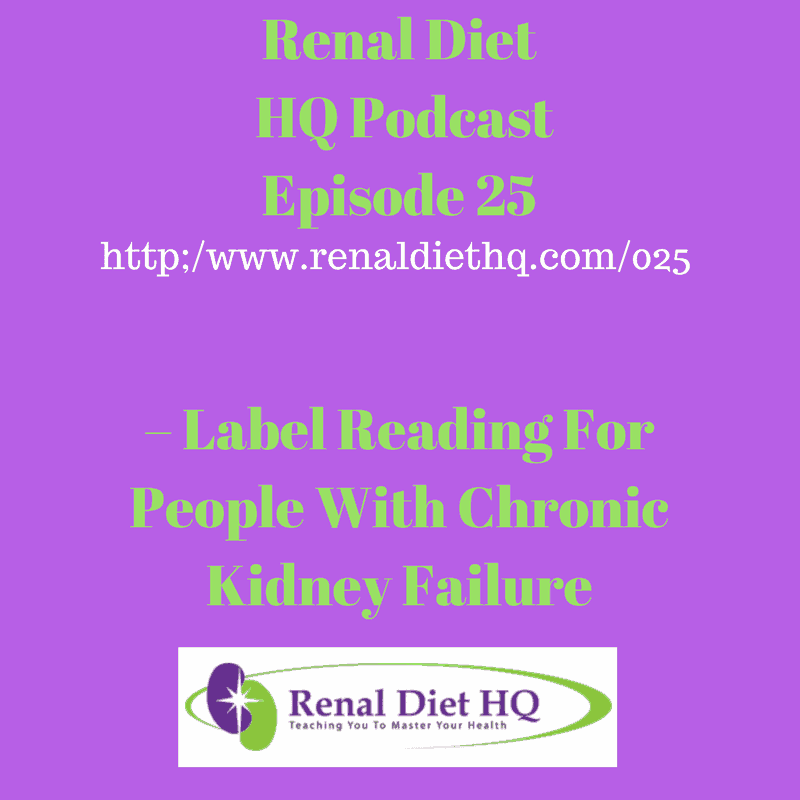 Podcast #25 Released on June 11, 2014
Send in your questions about grocery shopping, meal planning, and recipes to [email protected]
This week we are talking about healthy eating and label reading.  I have exciting announcements this week.
Grocery shopping and label reading is the theme for the month, and I want you to send in your questions about it.  I am going to spend time talking about how to do those so you are healthier.
#1 –  I am DONE with our new product that I have been working on all of May!  I don't have the physical copies yet, but you can access the digital version.  I am offering a June discount and here is the link to more information: https://www.renaldiethq.com/go/caregiver.
This week I am talking about how to read the food label and specific areas of interest for people with chronic kidney disease.
Email me at [email protected] for suggestions
Find us on iTunes at: www.renaldiethq.com/itunes
Find us on stitcher radio at: www.renaldiethq.com/go/stitcher