Healthy Changes for Early Stage Chronic Kidney Disease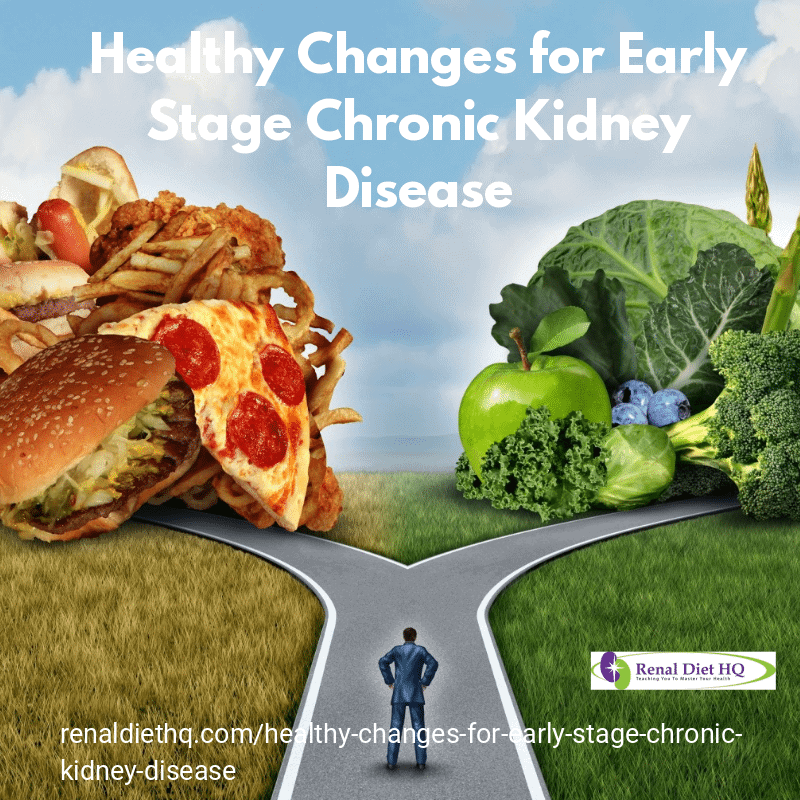 If you have recently been diagnosed with early stage renal disease, you might be surprised to learn just how lucky of a position you are in. While any diagnosis of a chronic health condition is certainly unfortunate and may feel scary or disheartening, your circumstances are so much better than you might realize. Most people that are diagnosed with chronic kidney disease do not get diagnosed until they are already having uncomfortable symptoms and are in the later stages.
An early diagnosis means you have more control over how your condition progresses because if you act now, you have the potential to slow or even halt the progression of your condition. Here is some of the action you can start taking now:
Diet
The number one thing you can do to help your chronic kidney disease is to make major changes to your diet. Ask your doctor or a nutritionist to help you learn what foods you should avoid and which foods you should focus on. For example, a kidney safe diet will cut out as much sodium as possible and concentrate on fresh fruits and vegetables, grains, and lean protein. You will be recommended to avoid processed and canned foods and to focus on fresh or frozen instead.
Exercise
Exercise is healthy for any lifestyle, and there is no exception for chronic kidney disease. Exercise helps to strengthen your entire body, not just the muscles on the outside of your body, but the inside muscles as well. A strong heart can help with high blood pressure, which is one of the leading causes of kidney disease (or worsening of kidney disease).
Maintenance
While diet and exercise are two huge parts of a healthy lifestyle for chronic kidney disease, you also need to make sure you are maintaining proper follow-ups with your healthcare providers. Doctors, nephrologists, and even nutritionists are sometimes needed, so you may have regular visits to follow up with. There also may be regular blood work and medications to keep up with. Try keeping a journal to keep up with appointments. A journal can also help you keep up with what you are eating, not just to share with your providers but also to help make sure you are staying on track with your diet. Vigilance is key.
Making drastic changes to your diet and lifestyle can be difficult at first, but making these changes is so important to your health and wellbeing. Making these changes and being vigilant about maintaining your new kidney healthy diet and lifestyle can make such a difference. First, these changes can help you feel better and lessen or avoid uncomfortable symptoms. Second, you can actually slow or even halt the progression of kidney damage by making and sticking to strict changes. This means that you have the opportunity to potentially avoid end-stage renal disease.
Talk to your doctor about these and other healthy changes you can make for early stage chronic kidney disease. You may be feeling down about your diagnosis, but you can take advantage of the benefits of an early diagnosis.