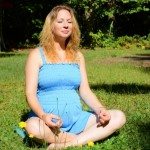 Almost everyone has experienced stress in their lifetime. Your busy life can be tough to cope with at times, and especially when extra work or obstacles get thrown in your path, it can be downright overwhelming.
Stress happens to everyone, but you can avoid letting it get the best of you. There are various methods to deal with the impact of stress on your everyday life. From diet to exercise to natural remedies, it all depends on what is personally right for you. For example, some people might look to CBD products from CBD Queen in order to manage their stress. This is because many believe that CBD and other marijuana-based products have components that can relax both the body and mind, allowing them to reduce the impact the stress from their everyday lives have on them. Finding the right method to combat your stress all depends on what you believe is best for you. There will be times when you aren't sure or just want to try something different. For those times that life's ultimate stressors creep up on you, here are some healthy outlets for natural stress relief:
Sleep On It
Possibly the strongest weapon you have for stress relief is sleep. Getting enough sleep is of vital importance to both your body and mind. When you do not get enough sleep, your entire body and mind suffer the consequences.
Not getting enough sleep can actually cause you stress. It can also be used as a tool for natural stress relief. Focus on getting as close to eight hours of sleep each night as possible, and don't be afraid to throw in a short catnap here and there.
Live Healthy
How you treat your body can reflect on your presence of mind and ability to process stressors. If your body is not getting the appropriate nutrition it needs, your body and brain cannot adequately function. Make sure you are eating a healthy, balanced diet. Avoid fast food and sugar loaded snacks and sodas. Eat lots of fruits, vegetables, and whole grains to keep your body full and fueled. Your energy levels will thank you, and your mood and ability to fight stress will increase as well.
Exercise is also known to release endorphins as well as help get your mind off your troubles. Whether you go for a nice long walk, a brisk jog, or take a fun dance or aerobics class, exercise is an excellent form of natural stress relief.
Meditate
Meditation is popular for a reason. Taking the time to breathe and focus on centering your mind is a truly powerful experience. The calming of both the mind and body at once is both a relaxing and invigorating practice, and is an excellent and effective natural stress reliever for a lot of people.
Even better, meditation doesn't require a teacher, a video, or an expensive class. All you have to do is get comfortable somewhere quiet, close your eyes, and breathe. Allow your mind and body to relax.
Get a Massage
If you are able, go out and get a massage. A massage not only feels great, but it may help relieve stress or anxiety. There is a lot of symbolism in having someone massage out all the knots and gathered tension in your body. There are many different places you could go for a massage to relieve some stress and tension from your body, you could look at Springwater Chiropractic and Massage for example. Alternatively, you could get a massage at home from a partner or family member.
These days, there are a lot of rather inexpensive massage parlors and even schools where they offer discounted massages by students. Stress is a part of life. Being able to deal with that stress naturally is a skill that everyone should possess. Use these tips for natural stress relief, and consider a routine practice of some of these skills to help avoid getting overwhelmed in the first place.
What do you think of natural stress relief? Check out my other blogs about stress relief.