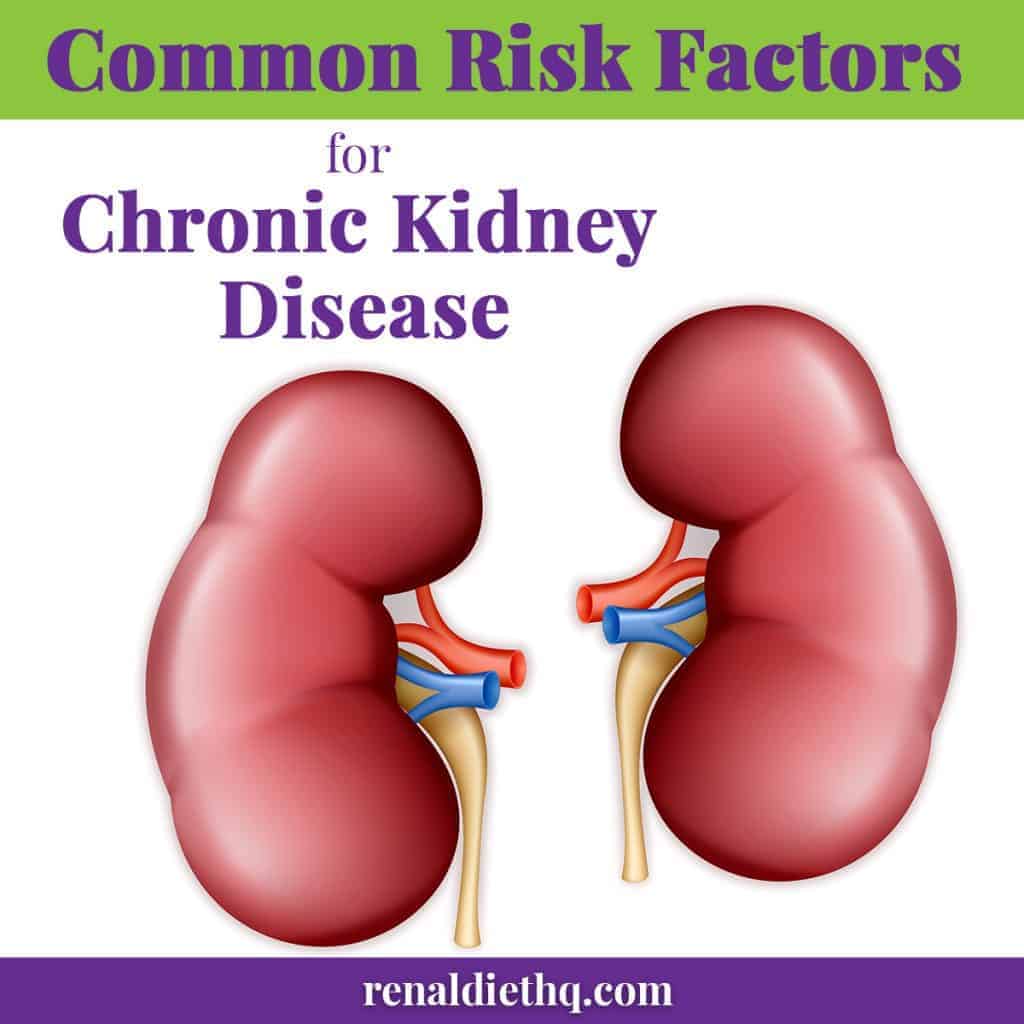 As with just about any chronic illness, there are certain risk factors that can make developing chronic kidney disease more likely. These risk factors can also contribute to the progression of your illness. Understanding your own health risks is the best way to start your journey to a healthier you, even with chronic kidney disease.
Risk Factors
Age: Kidney function can decrease with age. So it makes sense that age is a risk factor for chronic kidney disease.
Race: People of Asian, Black, or Latino descent are more at risk of developing many health conditions including diabetes, high blood pressure, and chronic kidney disease.
Overall Health: Your overall general health is a risk factor for chronic kidney disease. Metabolic diseases, such as high blood pressure, diabetes, and kidney disease, are all connected and it is not uncommon for patients to develop more than one of these illnesses. Diabetes is actually one of the most common causes of kidney disease.
Gender: Chronic kidney disease seems to occur more in men than women.
Family History: Your genetic and family history are risk factors for chronic kidney disease. Not only are there genetic markers, but your learned behaviors growing up can affect your likelihood of developing metabolic disorders like kidney disease and diabetes.
Lifestyle: People who live a healthier lifestyle, who eat a healthy diet and exercise regularly, are less likely to develop chronic health problems. Conversely, if you eat a diet that is heavy in sodium and other unhealthy ingredients, and live a sedentary lifestyle, you are more likely to live with health problems.
The Importance of Information
Information is often one of the strongest tools in your health arsenal. Not only can you help prevent some illnesses, but you can help to lead a healthier lifestyle if only you know how. Reading everything you can about your health issues, talking to your doctor, and making the appropriate changes necessary are the big steps that it takes to make real change. 
What You Can Do
Routine Testing: Regular checkups are the first defense for early diagnosis and intervention. The earlier you catch a problem like chronic kidney disease, the better able you will be to combat it.
Eat Right: Your diet is a huge part of treatment for chronic kidney disease. With diet alone, you have the potential to slow or even halt the progression of damage to your kidneys. This makes diet one of the most important factors in treating chronic kidney disease.
Live A Healthy Lifestyle: A healthy lifestyle overall is one that includes a healthy diet and regular exercise, but also avoids excessive alcohol consumption and smoking, contributes to a healthier life overall.
Appropriate Follow Up: It is important to listen to your healthcare providers' instructions and to follow up accordingly.
Chronic kidney disease can slow you down, and if left untreated can lead to multiple health issues and even death. Arming yourself with information about your risks can help save your life and help you to live a longer, healthier, and more comfortable life. Talk to your doctor about your risk factors for chronic kidney disease and learn about what you can do to live healthier.
If you have questions about chronic kidney disease or are looking for more information, click here.