Renal Diet Headquarters Podcast 018 – Motivation and How It Can Affect Stress
Podcast: Play in new window | Download
Subscribe: Google Podcasts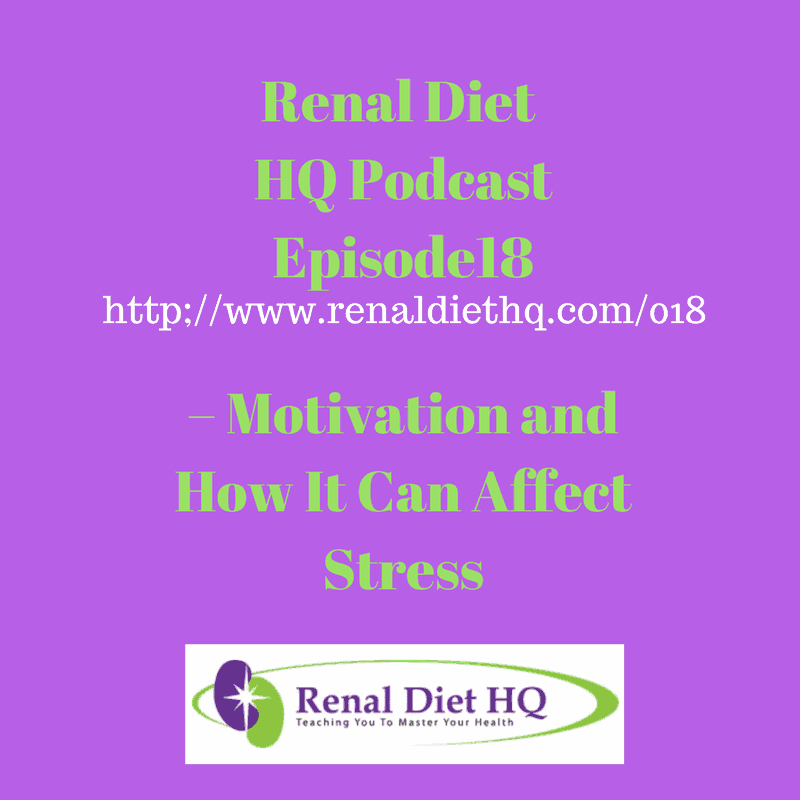 Podcast #18 Released on April 23, 2014.
Send in your questions about stress to [email protected]
This week it's all about 2 things:
Stress is the theme for the month, and I want you to send in your questions about it.  I am going to spend time talking about how motivation and stress are related.
#1 - New book out on Anemia and CKD - check it out at www.renaldiethq.com/go/anemia
#2 -  I also gave some preview information about our new product this month that I have been working on all of March - it will be released by the end of April.  I am offering a "pre-order" discount and here is the link to more information: https://www.renaldiethq.com/go/caregiver.  It's going to be a 100+ page 3 ring  bound notebook on "All Things Caregiving For Chronic Kidney Disease".
#3 - Loved talking about Techniques to improve your motivation, and talking about how to find the source of your motivation.  Let me know what you think!
Thanks for listening, more information coming soon on the caregiver guide.
Email me at [email protected] for suggestions
Find us on iTunes at: www.renaldiethq.com/itunes
Find us on stitcher radio at: www.renaldiethq.com/go/stitcher