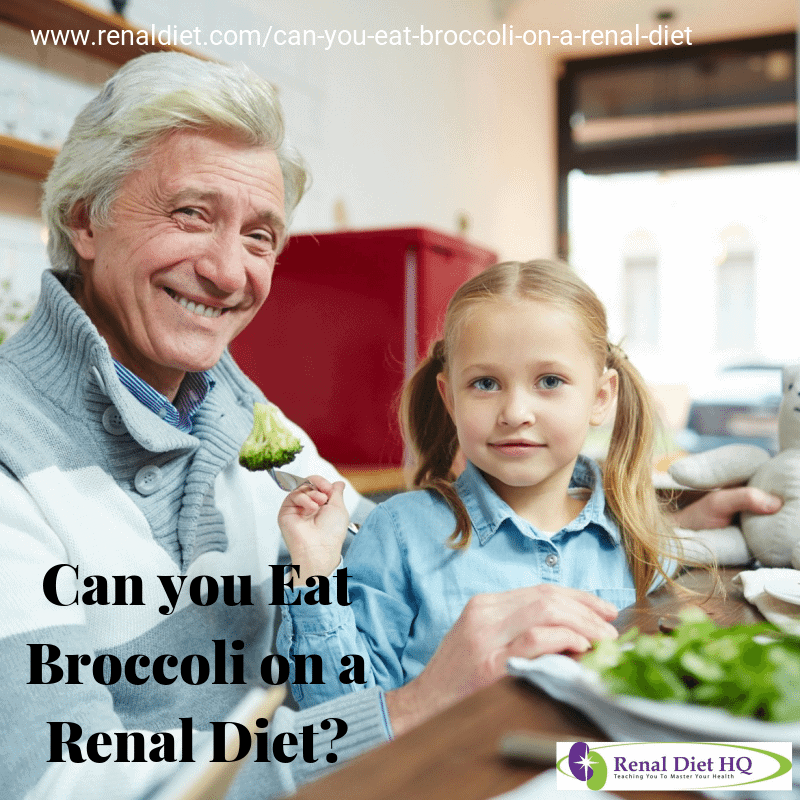 When you are put on a renal diet due to chronic kidney disease, you are no doubt given a list of restrictions as well as recommendations. Most patients will be encouraged to eat a variety of fresh vegetables for their nutritious benefits.
Broccoli is one of the vegetables on the highly recommend you eat list for CKD patients!
Nutritional Facts of Broccoli
Touted as a "super veggie," eating broccoli comes with many health benefits. It is high in many nutrients, including vitamins C (almost 70% of the recommended daily intake in ½ cup of broccoli) and K, manganese, and iron. Its fiber content (at 2.3 grams per cup) makes it great for CKD patients who wish to regulate their digestive tract.
One cup of broccoli contains just 31 calories, making it a great fit for a renal diet designed for weight loss – or just general health.
Broccoli is also a good source of protein among vegetables. However, the water content is so high in the food that the protein content is still rather low compared to other sources.
Benefits of Broccoli for your Renal Diet
There are many ways that consuming broccoli is good for your renal diet, as well as your chronic kidney disease diagnosis. Let's take a look just how powerful this vegetable can be for your health…
Broccoli is a low-phosphorus food, with its phosphorus content being some of the lowest among all vegetables. If your renal diet forces you to limit your phosphorus consumption, broccoli is still a good choice for your meals.
As it is also considered a "smart carb," broccoli is great for CKD patients needing to lose weight. It helps you stay full longer, and broccoli's fiber content will also help to prevent constipation and overeating.
Broccoli is an abundant source of chromium, which helps to keep your blood sugar levels stable. If you have diabetes along with CKD, broccoli is an excellent choice for snacking that will reduce the chance of insulin spikes.
The vitamin C found in broccoli can help improve your immune system. If you already have kidneys that are struggling to function, you do not want to contract other illnesses and conditions that will make them work harder, so it's important to eat the right foods, such as broccoli, that help promote a healthy immune system.
Potassium Content in Broccoli
If your renal diet limits your intake of potassium, you may also need to limit your broccoli consumption. One cup of cooked broccoli contains 290 mg of potassium, which can be considered high for some CKD dietary restrictions.
Wrap Up
All in all, broccoli is an excellent food for the typical renal diet. The vegetable contains many nutritional benefits for those that have chronic kidney disease and dietary restrictions to follow. It benefits many CKD patients by providing abundant sources of vitamins and minerals that the body needs to stay healthy and reduce the progression of kidney function decline.