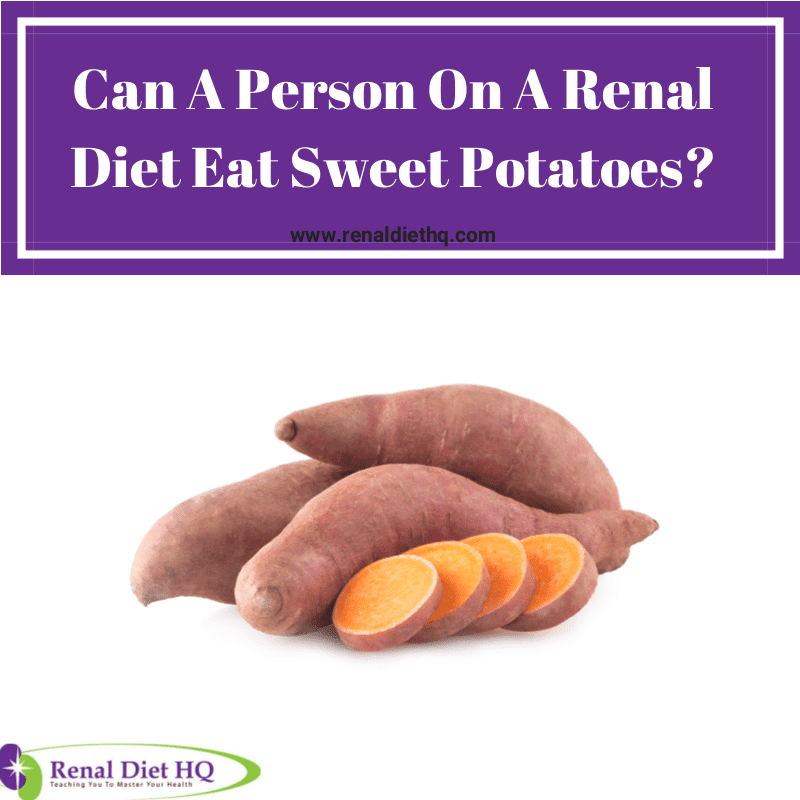 For health reasons, many people turn to sweet potatoes as a yummy alternative to regular white potatoes. However, if you have chronic kidney disease, sweet potatoes may not be the best part of your renal diet. Below, we will look in to the nutrition and benefits of sweet potatoes, as well as how to eat them safely on your renal diet.
Nutritional Information For Sweet Potatoes
Sweet potatoes are loaded with lots of healthy nutrients. A medium one is packed with Vitamin A, which is has anti-aging properties and has been known to help reduce the risk of cancer.
Sweet potatoes also have heart health benefits, as they have an abundance of Vitamin B6. This nutrient in breaking down a substance called homocysteine, which increases the chance of hardening of the arteries and blood vessels in the body.
Sweet potatoes are on the low on the glycemic index, so they help to regulate your blood sugar and maintain your energy levels when eaten. Their good source of fiber aids in digestion as well.
As for the specific nutrition information, sweet potatoes contain no fat and a medium sized potato is about 100 calories. Total carbohydrates are 23 grams and potassium is 440 milligrams.
Dangers of Eating Sweet Potatoes on a Renal Diet
Though there are many health benefits for eating sweet potatoes, the potassium content is what puts your renal diet in danger. Potassium is a common mineral that must be limited when you have chronic kidney disease.
If your kidneys are not able to filter the excess potassium in the body, it can lead to an irregular heartbeat or even a heart attack. Therefore, it is essential that you limit the amount of potassium you take in, as well as how many sweet potatoes you consume.
One of the best ways you can still enjoy sweet potatoes in your renal diet is though leaching.
Leaching Sweet Potatoes for your Renal Diet
By leaching your sweet potatoes before you eat them, you will remove some of the vegetable's potassium content. This can make them safer for you to enjoy, depending on your dietary restrictions on potassium.
To leach your sweet potatoes, follow these instructions:
Peel the sweet potatoes and place them in a pot filled with cold water.
Slice each potato in 1/8 inch thick slices.
Rinse and warm water.
Place the slices in a pot of warm water for at least two hours before cooking them. If you wish to soak them longer, change your water every four hours.
Rinse the sweet potatoes again with warm water when you remove them from the soaking water.
Cook the sweet potato in a pot with five times the amount of water versus amount of the vegetable.
Sweet potatoes can be a beneficial part of your renal diet, as long as you stick to your potassium restrictions. Try leaching the potatoes in order to reduce their potassium content so you don't make your kidney work harder – and risk even more serious health problems.