I love, love, love chicken noodle soup! And with this recipe, you can make it and feed it to the family without them even noticing it's low sodium.
What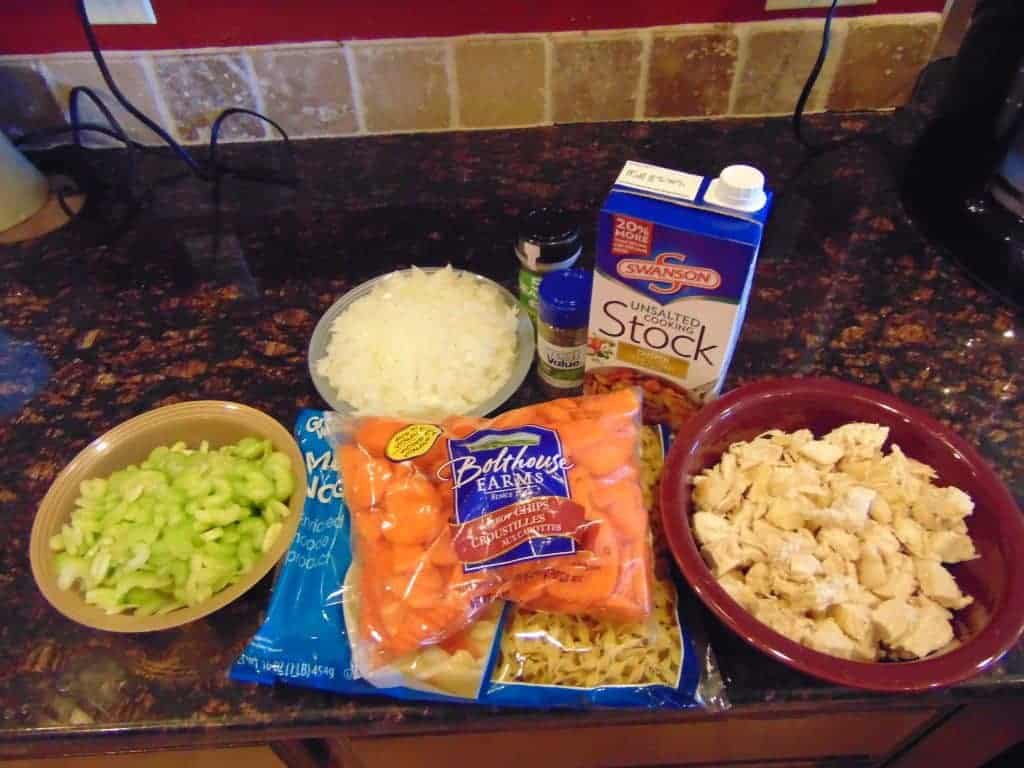 makes it low sodium, you ask?
The use of chicken stock that is low sodium – it's usually got about 30 – 70 mg per cup.
Make sure you use chicken stock, not broth.
Now, lets get started with the recipe!
Kidney Diet Friendly Chicken Noodle Soup
2015-07-16 14:04:01
Serves 6
Yummy and low sodium
Ingredients
1 tbsp Unsalted Butter
1/2 cup Chopped Onions
1/2 cup Chopped Celery
5 cups Chicken Stock
8 ounces Chicken Breast, cooked
2 cups Egg Noodles, Dry
1 cup Sliced Carrots
1/2 tsp Ground Basil
1/2 tsp Ground Oregano
1/4 tsp Ground Black Pepper
Instructions
First off, cook all your chicken and chop it up into small pieces. Then clean and chop all your vegetables.
In a 5 quart dutch oven, over medium heat, melt butter. Cook onion and celery in butter until just tender, about 5 minutes. Pour in chicken stock and stir in chicken, noodles, carrots, basil, oregano, and pepper. Bring to a boil. Reduce heat and simmer for about 20 minutes. Serve. Makes 6 servings, and approximately 2 cups equals a serving.
Notes
Calories: 186
Protein: 15.8 g
Carbohydrate: 19.7 g
Dietary Fiber: 1.461 g
Phosphorus: 178.8 mg
Potassium: 478.9 mg
Sodium: 327.2 mg
Adapted from Allrecipes.com
Renal Diet Menu Headquarters https://www.renaldiethq.com/
Predialysis Cookbook- Great Yummy Recipes-View the page here!
If you would like to get new recipes every week, sign up below and you will get the new recipe every Thursday. You can print right now and / or have it delivered to your email for you to print out and make later.
Please email me the chicken noodle soup recipe so I can use it later!
---
Also published on Medium.