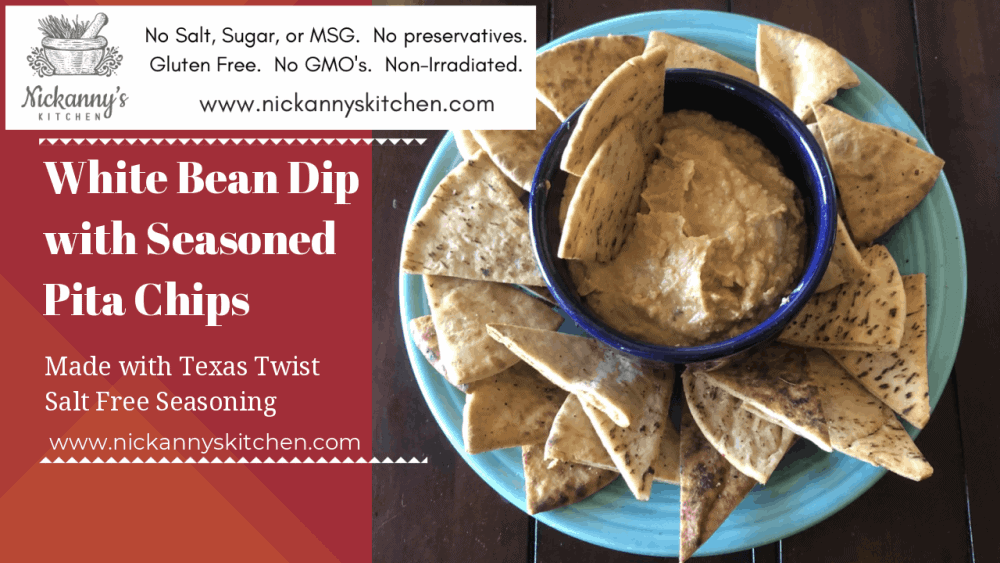 This delectable White Bean Dip is made with salt free seasoning called Texas Twist Spice which is a blend of 4 peppers, garlic, onion and cumin. It is guaranteed to have no sugar, gluten free, zero preservatives, no GMO's but totally delicious and healthy for you.
Go to www.nickannyskitchen.com to download the recipe and purchase the spice or just click on the "Get Recipe" button below.
Click on the Get Recipe button to download the White Bean Dip with Pita Chips Recipe.