Renal Diet Headquarters Podcast 006 - Kidney Disease Support Groups
Podcast: Play in new window | Download
Subscribe: Google Podcasts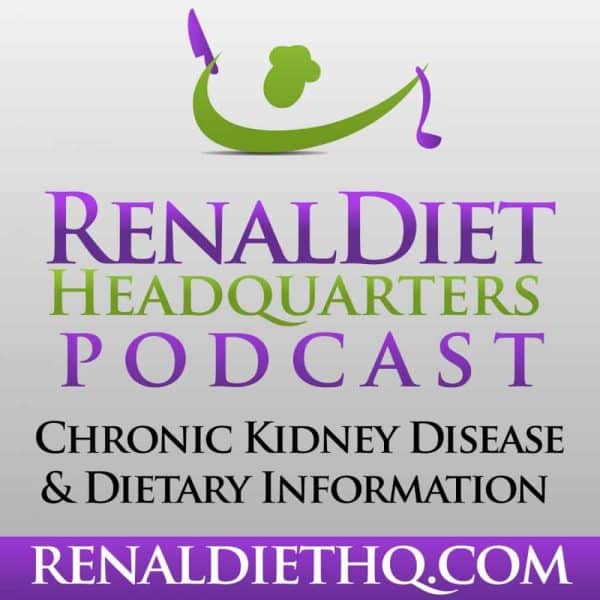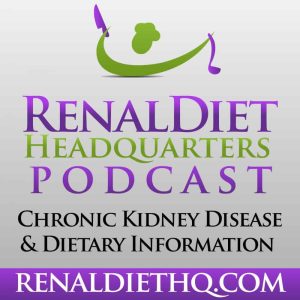 Welcome to the Renal Diet Headquarters Podcast, episode #6. We are publishing this on January 29, 2014.
What I am up to:
1. Publishing a book on the CCD Diet - email me by Feb 5, 2014 to get a discount code on the print book at [email protected]
2. Still working on the Dialysis Cookbook for Breakfast Foods
3. Also creating a large package of items with workbooks, recipes, videos and audio - tell me what you want! I expect this to be released in March!
Connected with someone who also blogs about chronic kidney disease - check out her blog at: https://gailrae.wordpress.com/2014/01/06/book-it/
Talking about kidney support groups - going over the benefits and how they work in your favor whether you are a caregiver or a patient. I talk about a great group online at https://www.baakp.org
Want to set up your own support group:
https://www.aakp.org/suppor-group-resources.html
This week I published another book on Amazon about Sexuality and Kidney Disease: https://www.renaldiethq.com/go/author
Email me at [email protected] with suggestions, and if you know someone who you would love me to interview.  Let me know.
Find us on iTunes at: www.renaldiethq.com/go/itunes
Find us on stitcher radio at: www.renaldiethq.com/go/stitcher