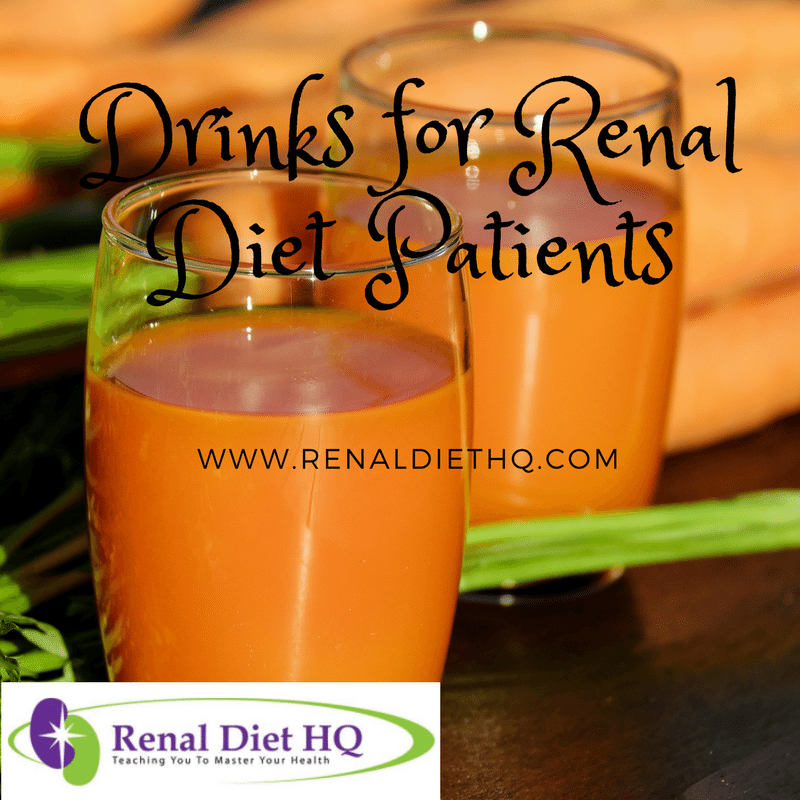 What about drinks for a renal diet?
Renal diet patients have many dietary restrictions. They are all necessary in order to maintain optimal health and promote positive kidney health from this point forward. For all the restrictions on food, however, it's the restrictions on drinks for renal diet patients that often receive the strongest reactions.
Some consider drinks to be very near and dear to their hearts — especially their personal preferences. People have preferences and no other drinks will do. If you have any doubts, try to convince die hard tea advocates to switch to coffee (or try the reverse). It isn't pretty. These great tips can help you maintain your sanity while getting better mileage from your drinks for renal diet needs even if you're facing fluid restrictions.
Choose Drinks with Extreme Temperatures
Drinking drinks that are either extremely hot or extremely cold forces you to sip more slowly. This makes the drink, and the pleasure it provides, last even longer. Hot apple cider, hot tea, hot cocoa, ice cold beverages, and the like each represent temperature extremes that force drinkers to slow their drinking. Consuming fewer drinks throughout the day is a worthy, and sometimes necessary goal. This will help.
Add Festive Touches to the Drinks You Have
Little things like adding cranberries or cherries to lemon-lime soda can greatly increase your appreciation of the drinks for renal diet enjoyment. Some people like to add peppermint sticks to hot cocoa, while others enjoy hot apple cider with a slice of apple and a stick of cinnamon. Also, if you're approaching holidays, try to select drinks that are a good match for the holiday in question. Hot apple cider, for instance, is a good match for many winter holidays.
Avoid Drinks that Increase Thirst
Some drinks leave you feeling thirstier after drinking them than when you began. Whether it's the result of high sodium content or other factors (it may even be something that's completely mental), doesn't matter, the fact remains that these are not good drinks for renal diet needs. The goal is to reduce your intake of liquids to avoid the unnecessary buildup of fluids in your body. With that in mind, it's simple smart drinking to get rid of high sodium drinks altogether.
Resist the Temptation to Over-Indulge
At one point in life, it may have been all about resisting the temptation to over-indulge in specific beverages. When you're facing renal failure, the focus shifts.
Your goal suddenly becomes one of limiting drinks for renal diet success — all drinks. If you're on fluid restrictions already, follow the plan. If not, but in later stages of chronic kidney disease, it's simply smart planning to begin restricting your fluids, to some degree, in anticipation of further restrictions down the road — and to give your kidneys a chance to catch up.
It's not always easy to know the right drinks for renal diet needs, but following the tips above will help you avoid a few critical mistakes that could slow your progress and increase any damage that's been done.
If you have more questions about drinks for renal diet click here.