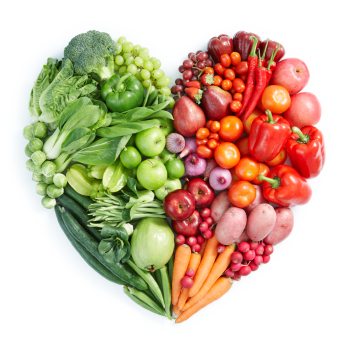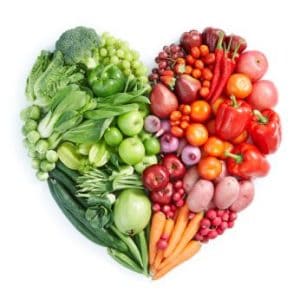 When you're on a special diet for renal failure, food list ideas don't always work out for the people who need them most. They're either too cumbersome to carry around at all times, too obtrusive to keep up with all the time, or simply too embarrassing for many people to pull out whenever it becomes necessary. These renal diet food list ideas, though, will help you keep the lists in a centralized location in your home or carry them discretely with you — wherever you may go.
Consult a Nutritionist to Create a Renal Diabetes Food List You can Live With
Getting started is the hardest part for most people. Renal diabetes patients often spend a great deal of time focused on the things they can no longer fail and forget to explore the depths of the foods they can have instead.
Renal dietitians are great for helping you see the possibilities instead of the limitations. That's important as you begin creating a renal diabetes food list that will help you establish healthy eating routines to carry you into the future. The sooner in the process you make an appointment with a qualified registered dietitian; the faster you'll begin to feel better about your menu and food choice options.
You are probably finding that you are confused about what to eat – as someone said the other day to me – "A renal diet is not necessarily a healthy diet for everyone."  I interpret that to mean that in many cases we are encouraged to eat high fiber and proteins, and in the case of CKD, whole grains have more potassium and are generally discouraged.  Many times, lower protein is also encouraged.  So talking to a qualified registered dietitian who is experienced teaching people about the ins and outs of a renal diet can release a lot of the stress that you might be feeling about a new renal and diabetes diet.
Print out Full List and Post in Prominent Place
The refrigerator is an excellent place to keep your renal diabetes food list. This way it's handy whenever you're making your grocery list, planning your weekly menu, or going for an afternoon snack. There are all kinds of cute magnetic refrigerator frames you can use to make it look neat and tidy, while keeping it handy for regular use.
Having the list handy is a great way to relieve some stress on all the family.  At home, even though we do not have renal diabetes, we have a grocery list and a meal list written out for the week. Everyone gets to help choosing a couple of meals.  We know the foods that are favorites and foods that are not.  When everyone participates, we find that we have less complaints when it's time to eat.  Part of having the list is also that it makes going to the grocery store easier – we have a list almost started.
Print a Smaller Copy of the List for Portability
While most meals, snacks, and shopping lists are enjoyed or created at home, there are times when you're out and about when the time for meals comes along. Sometimes you simply leave your grocery list at home. These are the times when you need something handy with you to help you make wise decisions. A small renal diabetes food list in your pocket or purse can help you do just that.
It's especially valuable when you are at a new place to eat, or out with friends and want to enjoy the environment but not mess up your diet.  Because you know if you eat too much of something like salt or potassium, you will suffer from it later.  So being able to pull out a short list and ask if certain items are in the recipes can help.  As you learn more what is allowed and what causes you problems, you can make the adjustments easier.
There's an App for That
If you own a smart phone, another option is to install an app that helps you keep up with what's a hit and miss for your renal diet needs. Consult with your physician to see if he or she can recommend a good app to help you stay on target with your renal diabetes food list whether you're at home or on the go.
Your renal diabetes food list needs to be packed with food choices and meal plans you'll be happy to eat that will leave you feeling satisfied and not deprived. Try to incorporate meal plans that can be easily prepared ahead of time to help you avoid making convenience choices that aren't exactly wise for your health needs. Freezer cooking and slow cooker (crock-pot) meals are also great ideas if you still lead an active life.
Get 3 Dinner Meals For Your Diet and the Potassium and Phosphorus List Free!!