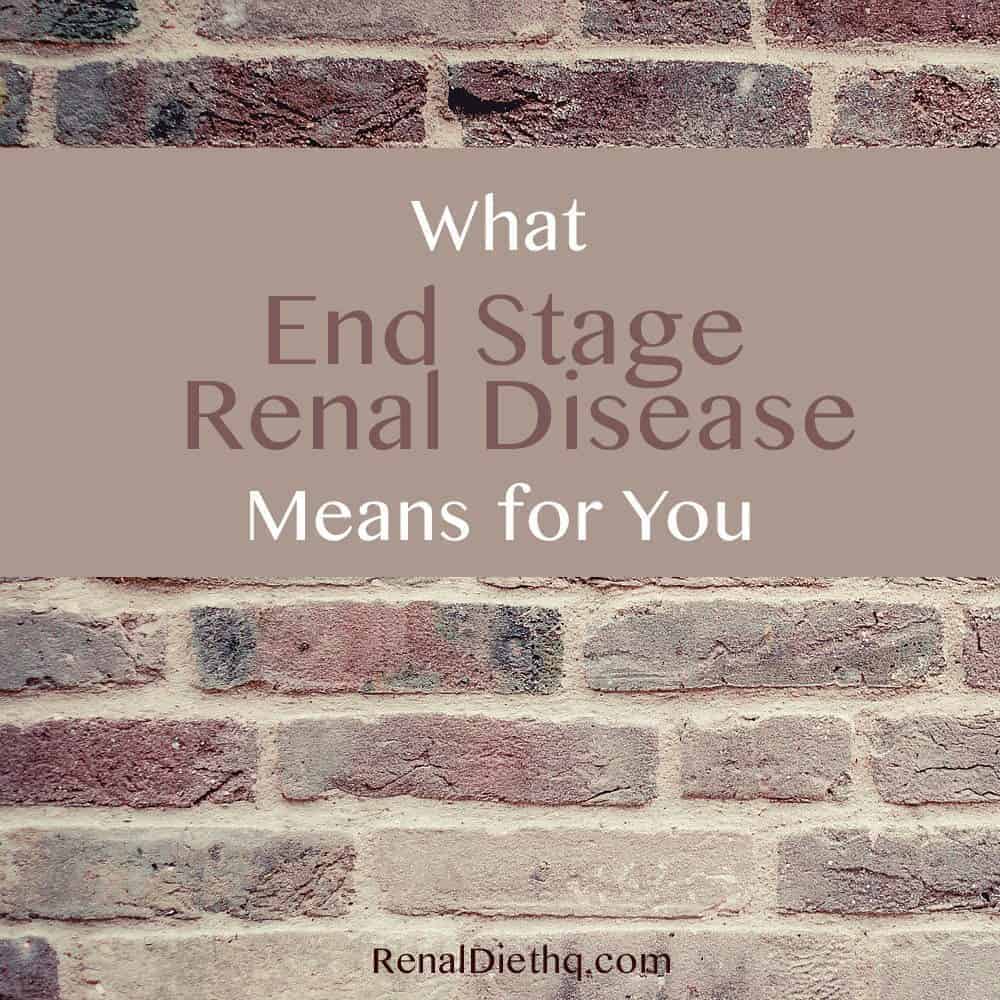 Through the stages of renal diseases, you have learned that chronic kidney disease means that you are losing function in your kidneys. Once you reach the last stage of chronic kidney disease, you are in what is referred to as an end-stage renal disease. This final stage of kidney disease means that there is little to no kidney function left, and action needs to be taken to replace that function. Usually, this means dialysis or transplant.
How CDK Progression is measured
The progression of chronic kidney disease is measured by a factor known as the Glomerular Filtration Rate, or GFR. The GFR is a measurement that takes into account common risk factors and blood creatinine results to create a number that indicates how much progressive the damage to the kidneys is. Once the GFR is calculated, you know what stage of progression the disease is in.
Stages of Kidney Disease
Stage 1: Little to no symptoms, usually only caught by routine checkups.
Stage 2: Few symptoms, usually urinary changes and elevated lab results.
Stage 3: Symptoms become more apparent, diet and lifestyle changes are important.
Stage 4: CKD is more apparent, dietary recommendations are strict.
Stage 5: Kidney failure, end-stage renal disease. Dialysis or transplant are necessary.
Dialysis
Dialysis is a method of replacing the function of your kidneys with a machine. Especially considering the monumental task a dialysis machine is performing for you, it is truly a relatively easy and painless procedure. Typically you will have dialysis done a few times a week, and it takes a couple hours each session.
To complete dialysis, you will have a port inserted into your body. Usually, the port is in your arm. When you arrive for dialysis, you will be hooked up to a machine through a tube connected to your port. The machine filters your blood through a filtration process much like how it would be filtered in your own body. The blood is filtered back into your body and the treatment is over.
While the first time or two may seem strange and uncomfortable, most people get used to the process very quickly. You can read, nap, or even work on your laptop while you are having dialysis done.
This type of dialysis is known as hemodialysis. There is another type of dialysis called peritoneal dialysis that is less common but may still be a good option for you. This type of dialysis is done at home. Through a port in your stomach, you pour in a special fluid called dialysate into your abdomen. The solution absorbs the excess waste and byproducts and then you empty the fluid out and dispose of it. This treatment is typically done about four times a day and takes approximately half an hour to 45 minutes to complete. It can be done at home, at work, or anywhere you are.
End-stage renal disease is a serious health condition that requires regular treatment and strict dietary changes. By taking care of yourself and following through with recommended treatments, you can still have a good quality of life. Talk with your doctor about your dialysis options or transplant to get the answers that will help you.