Renal Diet Headquarters Podcast 033 – Grocery List for Renal Diets And Making Casseroles At Home
Podcast: Play in new window | Download
Subscribe: Google Podcasts
Podcast #33 Released on August 11, 2014
Send in your questions about all things related to chronic kidney disease to [email protected]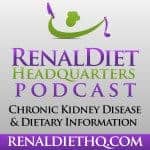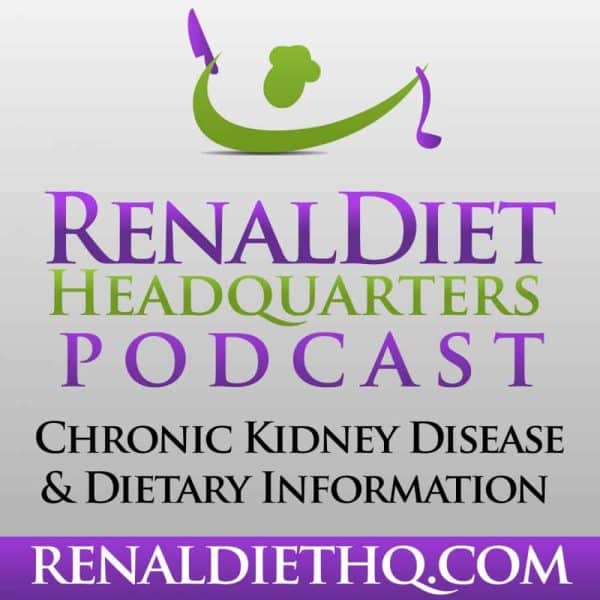 I have deemed this month as a month to talk about healthy meals at home and using herbs and spices in your cooking - instead of adding salt. This week we are talking about a general grocery list and how to make a casserole from the things you have in your cabinet. I also will link to a post I did in the past about creating your own casserole recipe - it's been very popular.
I found out this week that I will be speaking at lunch at the AAKP conference about "Dining Out with Dialysis", so if you can't join us there in Las Vegas at the end of September, I will be sure to bring that information to the podcast. I also will have a dialysis cookbook ready the first of September so people can buy that at the conference and get a copy signed by me if you are there.
#1 - I am going to the AAKP national meeting - learn more at www.renaldiethq.com/go/aakpmeeting2014
I would love to meet you and I will be available to talk to you and I will have a few books for sale, I will even be doing a book signing hour!
Next up - making a grocery list of things that you can have and things that you should avoid.  While there is no one size fits all solution for people, some foods should be minimized because of the amount of salt or protein they contain.  This week I want to talk about a general grocery list to make sure you have these items in your cupboards and it will help you to make a meal at the last minute if you need to.
Onto the casserole, lets walk through the information on how to make a casserole.  Here is my make your own casserole recipe: Make your own renal casserole recipe.
Renal Diet Podcast RDHQ033 Transcript
Email me at [email protected] for suggestions
Find us on iTunes at: www.renaldiethq.com/go/itunes
Find us on stitcher radio at: www.renaldiethq.com/go/stitcher