Podcast: Play in new window | Download
Subscribe: Google Podcasts | Stitcher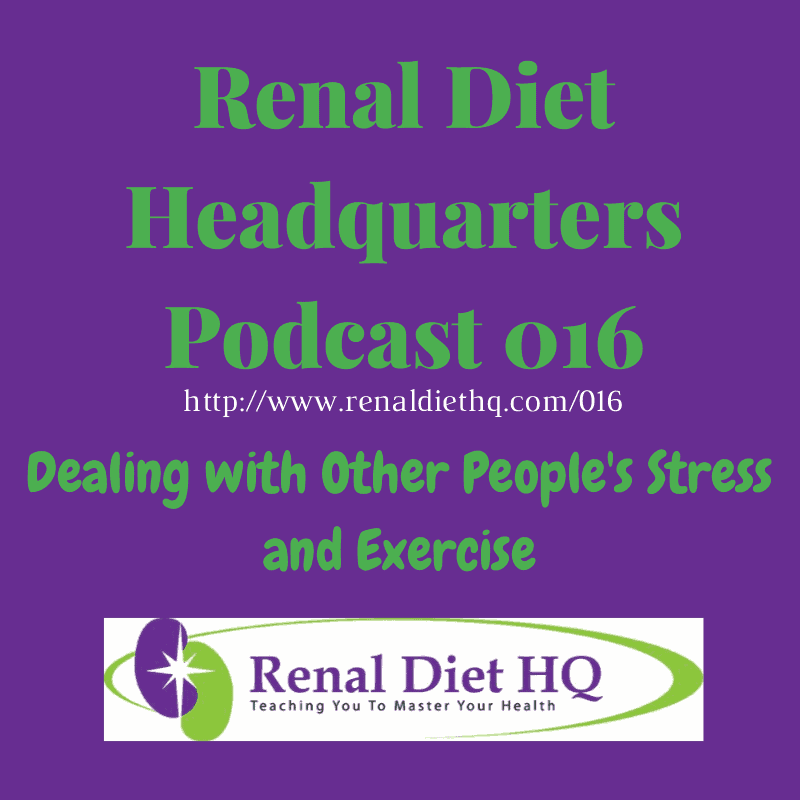 Podcasnullt #16 Released on April 9, 2014.
Send in your questions about stress to podcast@renaldiethq.com
This week it's all about 2 things
Stress is the theme for the month, and I want you to send in your questions about it.  I am going to spend time talking about how stress affects us and how to improve your health and reduce stress.
#2 –  I also gave some preview information about our new product this month that I have been working on all of March – it will be released April 15th.  I am offering a "pre-order" discount and here is the link to more information: https://www.renaldiethq.com/caregiver.  It's going to be a 100+ page 3 ring  bound notebook on "All Things Caregiving For Chronic Kidney Disease".
#3 – Dealing with other people's stress that they try to "give" to you and stress management.
#4 – Exercise and stress – how much and when?  Chair aerobics DVD's on Amazon – find them here
Email me at podcast@renaldiethq.com for suggestions
Find us on iTunes at: www.renaldiethq.com/itunes
Find us on Stitcher radio at: www.renaldiethq.com/go/stitcher