Top Ten Meals Made with Milk Alternatives
Milk Alternatives For Renal Diets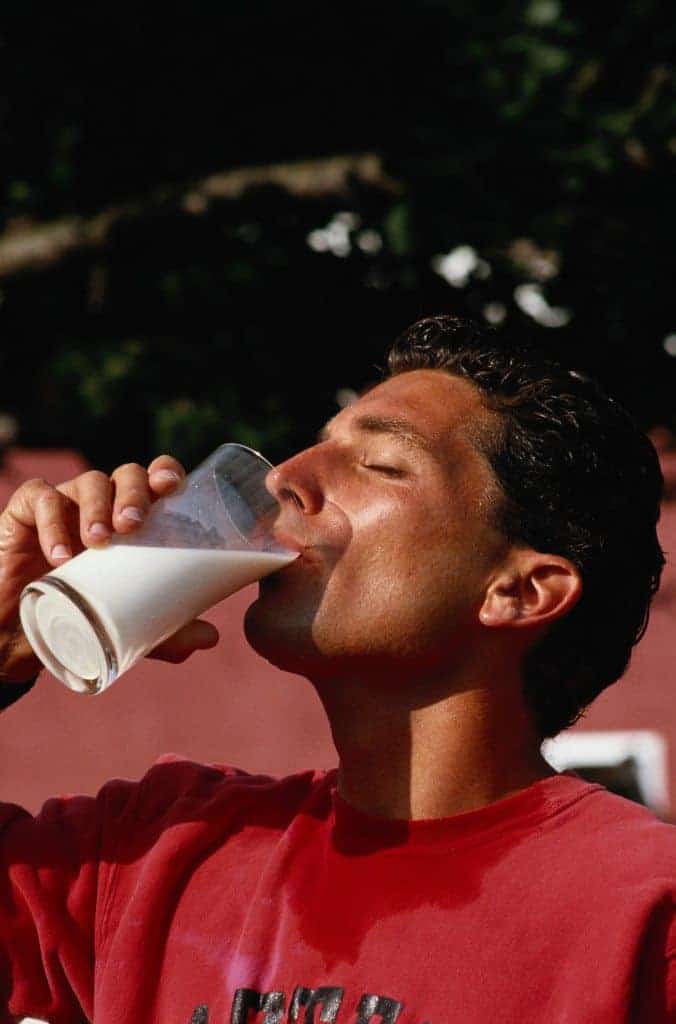 Limiting phosphorous, calcium, and potassium intake is an important aspect of managing kidney disease. Regular milk contains high levels of all three. Since many favorite recipes contain milk, what's a cook supposed to do?
With some great milk alternatives on the market, you're in luck. Here are some quick and easy recipes to help you enjoy delicious meals while protecting your kidneys in the process. We've got breakfast, lunch and dinner, and even included desert!
Below each title are needed ingredients for your grocery list. When you're ready to prepare, just click on the link and get started!
Baked French Toast Custard  A sweet way to start your day!
4 slices Italian bread, sliced ½" thick
4 cups rice milk, non-enriched
2 cups liquid low cholesterol egg substitute
½ cup sugar
4 tablespoons unsalted margarine
1 teaspoon almond extract
1 teaspoon cinnamon
Powdered sugar or non-calorie sweetener (optional)
2.  Hearty Chicken Soup  A homegrown lunch favorite!
1 pound boneless, skinless chicken breasts
1 ½ cups onion, diced
1 ½ celery, diced
1 tablespoon olive oil
1 cup fresh or frozen carrots, sliced
1 cup fresh or frozen green beans
3 tablespoons all-purpose flour
1 teaspoon dried oregano
2 teaspoons dried basil
¼ teaspoon nutmeg
1 teaspoon thyme
32 ounces 50% reduced-sodium chicken broth
½ cup nondairy creamer or rice milk
2 cups fresh or frozen green peas
Black pepper to taste
3.  Chicken and Apple Curry This dinner's bursting with flavor!
8 skinless, boneless chicken breasts
¼ teaspoon black pepper
2 medium apples
2 small onions
1 garlic clove
3 tablespoons butter
1 tablespoon curry powder
½ tablespoon dried basil
3 tablespoons all-purpose flour
1 cup low-sodium chicken broth
1 cup rice milk (not enriched)
4.  Beach Boy Omelet  Breakfast on the beach, anyone?
1 teaspoon canola oil
2 tablespoons onion, diced
2 tablespoons fresh green bell pepper, diced
2 tablespoons frozen, shredded hash browns
1 egg
2 egg whites
2 tablespoons soy milk
2 sprigs fresh parsley
5.  Zucchini Casserole  Now that's a healthy lunch!
2 large eggs
½ cup nondairy creamer
2 tablespoons onion, chopped
⅛ teaspoon salt
½ teaspoon Mrs. Dash® herb seasoning blend
¼ teaspoon fresh ground pepper
1 medium zucchini, grated or chopped
3 ounces cream cheese, diced into cubes
3 slices white bread, cubed
6.  Ranch Chicken Pasta  Can't beat pasta for dinner!
16 ounces penne pasta
1 tablespoon butter
1 tablespoon all-purpose white flour
1 cup rice milk (not enriched)
2 teaspoons dried parsley flakes
1 teaspoon salt-free lemon pepper seasoning
½ teaspoon garlic powder
½ teaspoon dried minced onion
½ teaspoon dill weed
¼ teaspoon onion powder
⅛ teaspoon pepper
1 cup reduced-fat sour cream
2 cups cooked chicken breast
½ cup reduced-fat Mexican cheese blend, shredded
¼ cup Parmesan cheese, shredded
7.  Jackie's Corn Bread Muffins  Muffins in the morning!
1 cup all-purpose white flour
1 cup plain cornmeal
¼ cup sugar
2 teaspoons baking powder
½ cup liquid egg substitute
1 cup rice milk (not enriched)
2 tablespoons unsalted butter, or 2 Tablespoons canola oil
8.  Nevada's Best Tangy Coleslaw  A great side for lunch!
6 cups green cabbage, shredded
4 cups red cabbage, shredded
½ cup nondairy creamer
½ cup sour cream
½ teaspoon celery seed
½ teaspoon Tabasco® sauce
3 tablespoons white vinegar
¼ cup mild onion, finely chopped
1 small garlic clove, minced
9.  Easy Shepherd's Pie  Now that's some suppertime comfort!
2 large potatoes (leached)
4 tablespoons butter
1 cup onion, chopped
3 cloves garlic, minced
1½ pounds ground beef
½ teaspoon black pepper
2 teaspoons Worcestershire sauce
⅓ cup tomato sauce
¾ cup carrots, chopped
¾ cup frozen green peas
1 cup nondairy creamer
½ cup brown gravy (from dry mix and water)
10.  Apple Crisp  What could be better?
5 cups apple slices
1 cup white sugar
1¼ cups white all-purpose flour
1 teaspoon cinnamon
1 cup oatmeal
1 cup brown sugar
1 teaspoon baking soda
¼ teaspoon baking powder
¼ cup unsalted butter
¼ cup shortening
With these quick and easy substitutes, you can enjoy favorite recipes without worry. Enjoy!