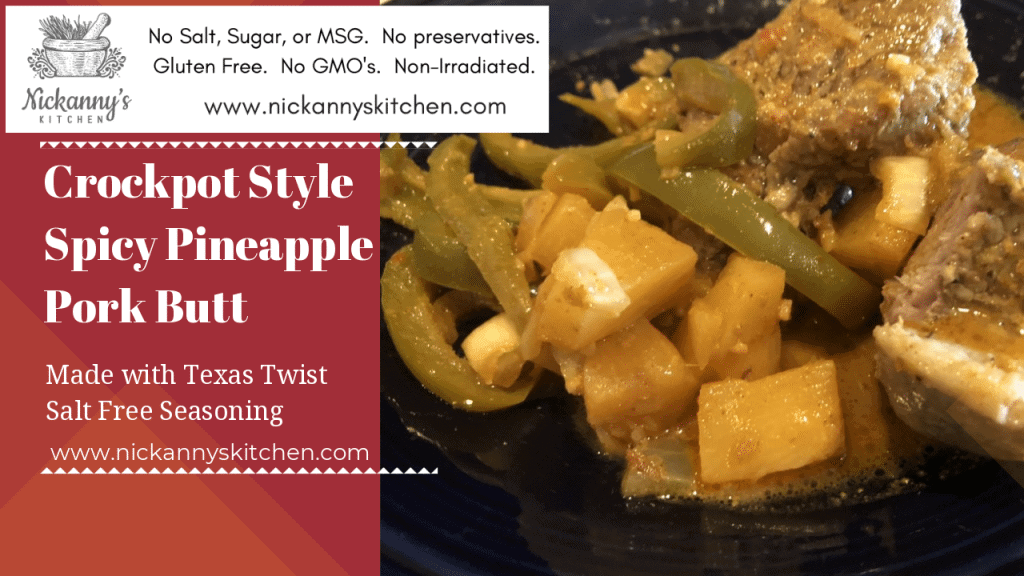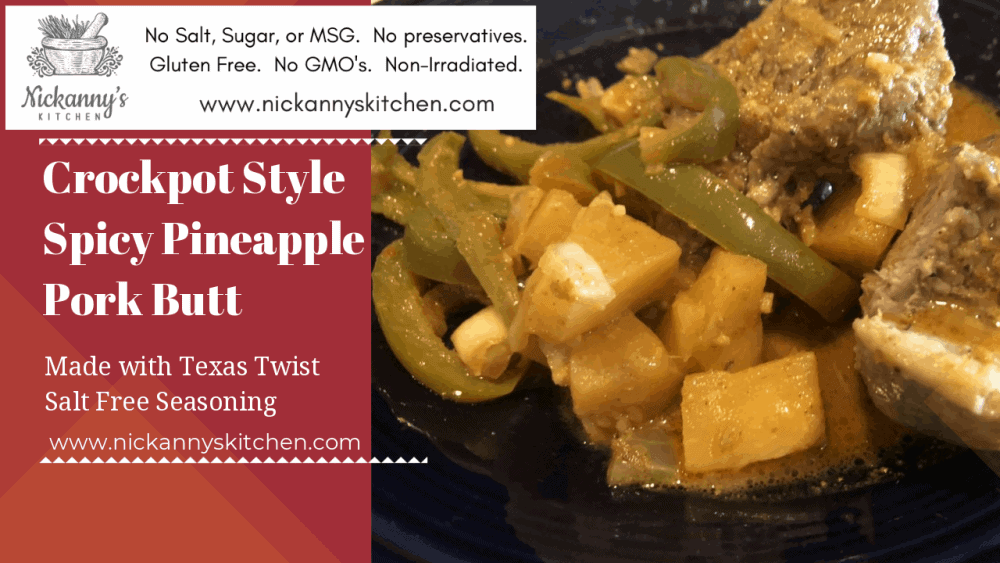 You must try this delicious crockpot style Spicy Pork Butt made with Texas Twist Salt Free Seasoning. It's guaranteed to be yummy and its easy to prepare.
Go to www.nickannyskitchen.com to download the recipe and purchase the spice or just click on the "Get Recipe" button below.
---
By clicking on the Get Recipe button, you will be able to get the Spicy Pineapple Pork Butt recipe with the detailed Nutritional Label that includes Phosphorus and Potassium.