Top Tools And Equipment To Stock Your Kitchen For Cooking At Home
Products Can Make Life Easier for Patients with Kidney Disease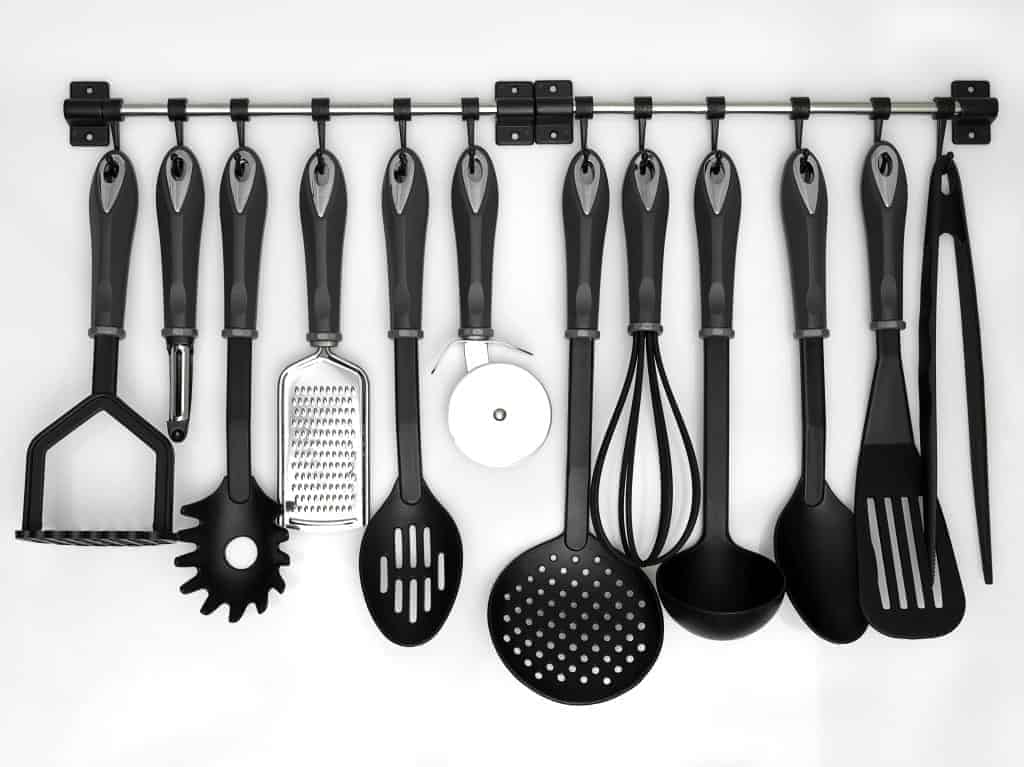 When it comes to cooking, there are some kitchen appliances which are essential. A state of the art oven, the best induction hob, and boiling water taps are just some tools that can make cooking a breeze. In addition to these essentials, there are also some certain kitchen gadgets and storage solutions that are important to have in your house to make the journey even easier. There are always new gadgets appearing on the market, some great and some not so much. From potato mashers to the best air fryer, gadgets can help you create some delicious recipes. I want to share my thoughts and list the top tools that I know make a difference when you are cooking or baking. These items make great gifts, can help with arthritis, and are available on Amazon. I have created links that go directly to the product on Amazon for your convenience.
You Need These Kitchen Tools
Let's begin with some simple tools that you might already have, or are missing but didn't realize you need!
Have you ever started mixing a recipe, only to realize it takes about 5 different bowls? Not only are you getting a lot of dishes dirty, you have to find the bowls to begin with.
1. Nesting Bowls -Anchor Hocking Glass Bowl Set - 10 pcs
I love this set because it's glass and can be used in the microwave or in the oven. It's dishwasher safe, and the price is great! I find that I usually need a small, medium, and large bowl when cooking. This gives you all of that, and if you need more buy two sets.
2. Stainless steel measuring cups and spoons. Onesource 8-Piece Deluxe Stainless Steel Measuring Cup and Measuring Spoon Set
This is a set of measuring cups and measuring spoons. When I think about accurate measurement, I want something that is not going to bend and warp and get banged up. Or break when I drop it. So I love the idea of a stainless steel set because it does all of those. And this set is also inexpensive.
3. Plenty of glass measuring cups in different sizes. Anchor Hocking Gift Boxed 3 Piece Open-Handle Measuring Cup Set. This is a set of 3 that has a 1 cup, 2 cup, and 4 cup measurement. And they are made of pyrex, which doesn't break or chip very easily. It's measurements are in ml and ounces, so you are good to go whether you are in the USA or outside of it. Glass doesn't cloud like plastic either.
4. A handy kitchen timer. I like the digital ones, but that's just me. You can choose another style. You can even use the timer on your oven. But use one. Here is the one I like because I am usually doing 5 things at once. Taylor 5849 Quad Kitchen Timer with Whiteboard
5. You need quality knives and cutting boards. This will make your life so much easier. Cuisinart Advantage 12-Piece Knife Set is an excellent knife set, and I like it because the colors make them easy to identify - instead of chef knife, big knife, small knife - you can refer to them by red, blue, green, etc.
As for cutting boards - here is my favorite: Catskill Craftsmen 16-Inch Tempered Glass Cutting Board with Padded Feet I like to use glass because it's less likely to scratch or hold onto bacteria when cutting. You should wash your cutting board often, especially between all food items you cut on it. If you prefer a wooden cutting board then you might like one of these cutting board designs. They can also be personalized, which is a nice touch. However, in ten years time, a vegetable chopper device like the ones from chop your veggies will probably be an essential item in the home. It's something that saves a significant amount of time and allows the cooks to avoid the meticulous task of manually chopping.
6. Quality pots and pans are a staple. Not using the inexpensive ones that warp and handles break off and lids don't quite fit - priceless. This is a very good set: Simply Calphalon Nonstick 10 Piece Set, and I realize it's a little pricey but it is a great investment. I love the hard anodized aluminum pans. It makes for very even heat and they last a long time.
These Kitchen Tools and Equipment Are Helpful But Not Mandatory
7. Something that I cannot live without is my slow cooker. As a matter of fact, my lid handle broke off earlier this year and it bugged me so much that I finally searched out a new handle. Mine is a programmable one but you can get nearly any kind. Here is the one that I suggest - Hamilton Beach 33967A Set 'n Forget Programmable Slow Cooker, 6-Quart. But if you are just cooking for 2 you might want to get a smaller one. Most of the time you should get one big enough to fill about ½ to ¾ full when you are making a recipe.
8. Food processors are misunderstood if you ask me. They provide a lot of great mixing and making capability. This is the one that I have had for several years - about 10 - KitchenAid KFP1333CU 13-Cup Food Processor with ExactSlice System - Contour Silver. It works wonderfully to make fresh items and pizza dough and lots of other healthy foods.
9. A blender is also needed, especially if you want a smoothie. You can get a counter top blender (like this: Oster BVCB07-Z Counterforms 6-Cup Glass Jar 7-Speed Blender, Brushed Stainless/Black) or a Handheld immersion blender (like this: Cuisinart CSB-75BC Smart Stick 2-Speed Immersion Hand Blender, Brushed Chrome). The benefit of the counter top blender is that if you want to make smoothies or shakes, you are better off with that one because it's very powerful. If you plan to do more simple blending, the immersion blender is fine (and less messy). The other thing is that the immersion blender works excellent to make a nice smooth soup right on the stove or counter.
10. Last but not least - a salad spinner. Yep, a salad spinner. Excelsteel Cook Pro Inc Salad Spinner, 4-½-Quart A salad spinner works wonders for all types of vegetables including those you soak to leach out the potassium. You can spin them dry. Use the food processor to slice them thin and then soak them. You can then spin them so they aren't so soggy.
I hope you enjoyed my review of items that are great for your kitchen. Please add your suggestions in the comments below and let me know what you think!