Renal Diet Headquarters Podcast 035 – Using Herbs and Spices To Improve Flavor in a Renal Diet
Podcast: Play in new window | Download
Subscribe: Google Podcasts
Podcast #35 Released on August 20, 2014
Send in your questions about all things related to chronic kidney disease to [email protected]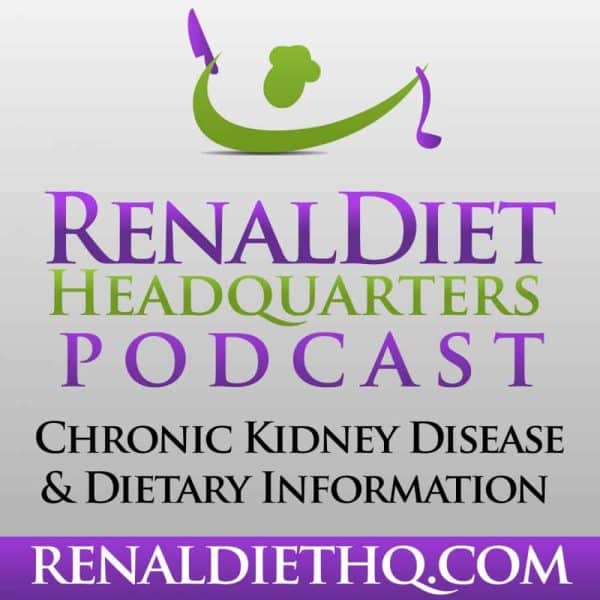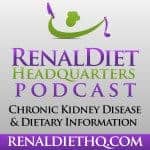 I have deemed this month as a month to talk about healthy meals at home and using herbs and spices in your cooking - instead of adding salt.
Last week we talked about cleaning out your kitchen or pantry to make room for healthier foods and improved grocery lists.
And this week we are talking about using herbs and spices when cooking. What types of spices should you use? It's important to do some good review of what you have and toss out the ones that are over a year old, and decide what to use in the future. Spices are not good forever!
So, lets get started. You need some help deciding what to make and what spices to buy - look no further! Listen on!
New Renal Dialysis Breakfast Cookbook for sale on Amazon! Go here to read more: www.renaldiethq.com/g0/dialysiscookbook/
I am going to the AAKP national meeting - learn more at www.renaldiethq.com/go/aakpmeeting2014
I would love to meet you and I will be available to talk to you and I will have a few books for sale, I will even be doing a book signing hour!
Email me at [email protected] for suggestions
Find us on iTunes at: www.renaldiethq.com/itunes
Find us on stitcher radio at: www.renaldiethq.com/go/stitcher