Renal Diet Headquarters Podcast 005 - Starting Your Day Off Healthy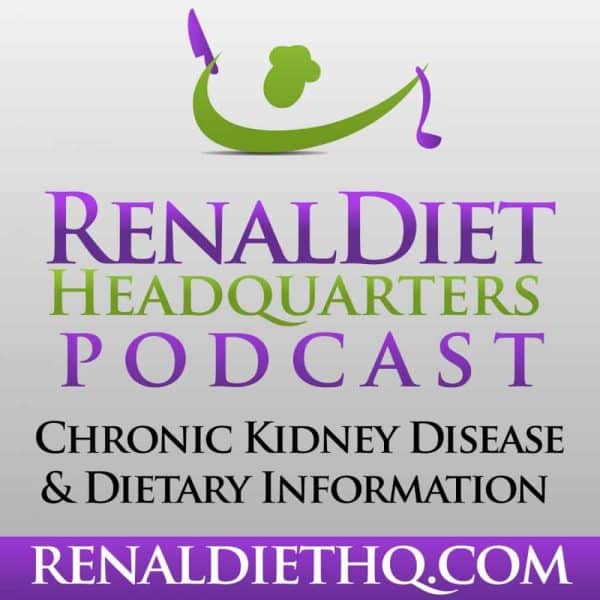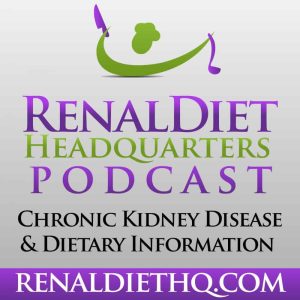 This week's podcast is all about how to start your day of healthy and remain healthy throughout.
I reviewed some ideas that will help you start your day off healthy -
1.  Do some preparation the night before, such as packing lunches, laying out clothing, and getting a good night's sleep.
2.  Eat a healthy breakfast - whether it's oatmeal, toast, or something in between - I give some tips and tricks about making the most of this oft skipped meal.
3.  Hydrate yourself to ensure you are not losing too much fluid.  Based on your doctor's recommendation - you should consume some healthy water first thing in the morning!
4.  Exercise - get moving - even just a little can make a world of difference.  It's all about keeping your joints moving and your heart beating.
Then, I reviewed and explained some research from an article in the Journal of Renal Nutrition (https://www.jrnjournal.org) about additives in processed foods.  Check out what I had to say about eating minimally processed foods and how it affects your phosphorus intake.  Here is the link to the full article: https://www.jrnjournal.org/article/S1051-2276(13)00165-9/abstract
Email me at [email protected] with suggestions, and if you know someone who you would love me to interview.  Let me know.
Find us on iTunes at: www.renaldiethq.com/go/itunes
Find us on stitcher radio at: www.renaldiethq.com/go/stitcher