Podcast: Play in new window | Download
Subscribe: Google Podcasts | Stitcher
Podcast #37 Released on Sept 3, 2014
Send in your questions about all things related to chronic kidney disease to [email protected]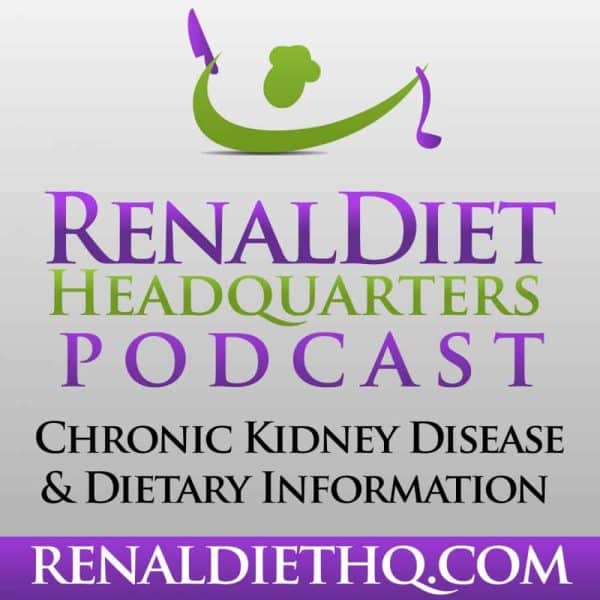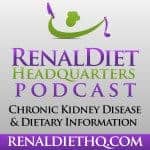 I have deemed this month as a month to talk about anemia and kidney disease, how it affects you and what you need to improve your kidneys.
Last week we talked about specific spices you can use to improve your meals and cooking.
And this week we are talking about what is anemia, and how do you know you have it? And then, what is next?
So, lets get started. You need some help deciding what to do to make a difference, then listen on!
Check out my book on Anemia and Chronic Kidney Disease at Amazon: https://www.renaldiethq.com/go/author
New Renal Dialysis Breakfast Cookbook for sale on Amazon!  Go here to read more: www.renaldiethq.com/dialysiscookbook/
I am going to the AAKP national meeting – learn more at www.renaldiethq.com/aakpmeeting2014
I would love to meet you and I will be available to talk to you and I will have a few books for sale, I will even be doing a book signing hour!
Transcript for RDHQ Podcast 37
Email me at [email protected] for suggestions
Find us on iTunes at: www.renaldiethq.com/itunes
Find us on stitcher radio at: www.renaldiethq.com/go/stitcher
[socialshare style="hc" title="Share This Page" facebook="yes" twitter="yes" googleplus="yes" color="FAFAFA" bcolor="DDDDDD"]