Renal Diet HQ Share - Eating Fish Preserves Memory In The Long Term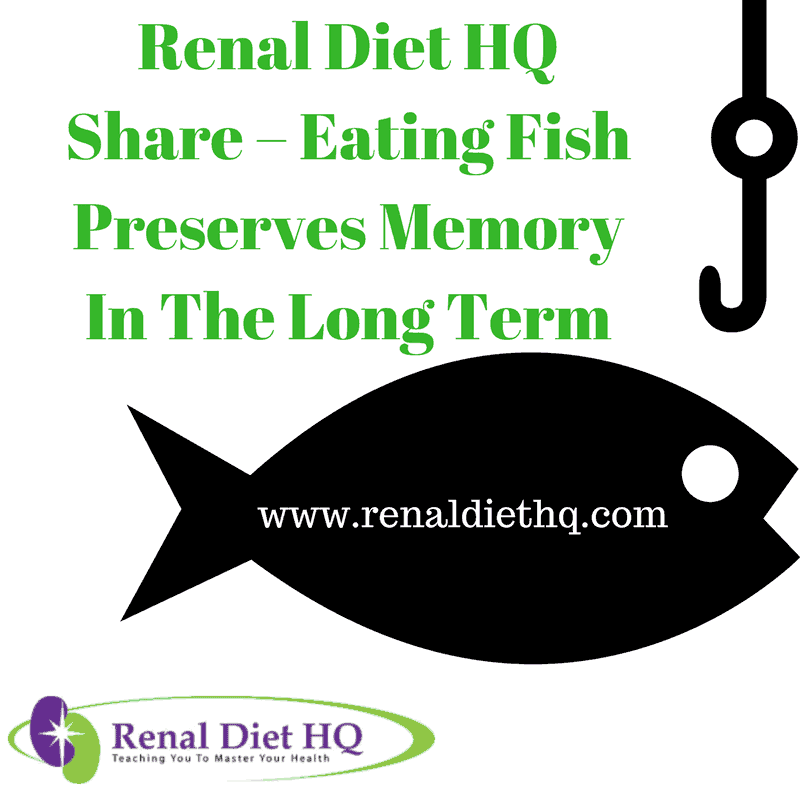 Do you eat fish at least once a week? Me, I do not like fish, but this study says that eating fish, not consuming Omega 3 fish oil capsules - preserves brain memory function. The researchers hypothesize that it's related to an overall healthier lifestyle and healthier eating.
https://www.chicagotribune.com/lifestyles/health/sns-rt-us-health-brain-fish-20140813-story.html
From the article:
"The presence of baked or broiled fish in the diet reflected more general differences in lifestyle than could be accounted for simply by measuring one biological compound." said Dr. James Becker, the study's lead author from the University of Pittsburgh in Pennsylvania.
Of course, we all realize that eating healthier is probably better in the long term, right? So, eat more fish.