Finding The Right Books About The Dangers of Kidney Disease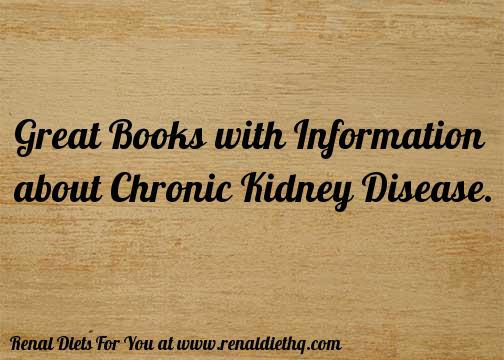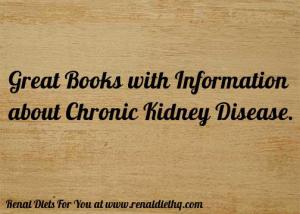 Living with a chronic illness such as kidney disease is tough enough, but not knowing where to get the best information about your illness and how to treat and deal with it is the true hard part. The fact is that with the right information and action on your part, you truly can live through just about anything. Knowing how to treat kidney disease, what to eat, and how to care for yourself is key.
Your doctors and nutritionists are helpful only to a point. Often, they are pressed for time and you can only talk to them for so long at once. Not only that, but sometimes it is hard even knowing what questions to ask. In order to get started gaining the knowledge you need to ask the best questions and understand the answers when you get them, all has to start somewhere.
Reading is often the best solution to problems such as these. There are tons of books out there with information about kidney disease. There are informative books, medical books, cookbooks, and more all available to you. You just have to know which books to start with.
What You Must Know About Kidney Disease: A Practical Guide To Using Conventional and Complementary Treatments
This book is a super useful resource for people that have recently found out that they have kidney disease because it helps you not only understand what is happening to your body, but also helps you figure out what questions to ask your doctor. It is broken up into three distinct parts to help you understand your situation: one part devoted to you kidneys and what is happening to them, one part to conventional treatments, and the third is devoted to "complementary" treatments such as lifestyle changes that are effective.
Coping With Kidney Disease: A 12 Step Treatment Program To Help You Avoid Dialysis
This book does a great job of going in-depth on all of the different aspects of kidney disease. Not only does it describe what is happening to your body and help you understand the dangers of kidney disease, but it also lays out a program to help you take better care of yourself and avoid dialysis indefinitely. The author works for the Johns Hopkins University School of Medicine and got much of the material for this book through clinical research. In the book, he stresses that chronic kidney disease can lead to many other chronic illnesses and vice-verse.
Kidney Disease: A Guide For Living
Written by an actual chronic kidney disease patient, this book does an excellent job of not only describing the dangers of kidney disease, but also how very treatable it is. The author not only gives you a very readable personal viewpoint, but he knows how difficult living with kidney disease is. Overall, it is a very optimistic narrative of how kidney disease patients can overcome and live with this chronic illness.
Books often lend us an entire new world of information. For kidney disease patients, books about the dangers of kidney disease offer the opportunity to learn so much more about kidney disease, and how to live healthily and happy lives. For more books you can check out my author page on Amazon.