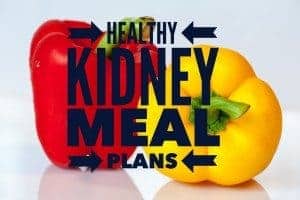 Living with a chronic illness such as kidney disease can be difficult enough without having to worry so much about every bite of food that you put in your mouth. Your diet, however, really affects your kidney disease and needs to be monitored. So knowing how to prepare healthy kidney meal plans will make your life so much easier.
Understanding each facet of developing kidney friendly meals will help you build your own healthy meals without too much effort. At first it will take a little research and thought, but soon enough you will get the hang of it. Here are some of the ingredients that you need to pay attention to:
Sodium: Sodium is one of the most important ingredients that you need to watch out for. Excess sodium can cause water retention, swelling, and life threatening issues. Pay attention to the sodium content in the foods you eat.
Potassium: Another ingredient that should be monitored is potassium. At later stages of kidney disease, your kidneys cannot properly process they excess potassium in your system. High potassium levels can cause nausea, weakness, and numbness.
Phosphorus: Phosphorus is an ingredient that many people do not consider. In late stage kidney disease, excess phosphorus can leach calcium from bones and cause them to be brittle.
Tips For Healthy Kidney Meal Plans:
Cut The Junk
Although it is certainly easier said that done, you should cut junk and fast food from your diet entirely. This is not to say that you cannot indulge on special occasions, but even then it should be done with caution. Your health and comfort depend on you eating a healthier diet.
Unprocessed
The Standard American Diet is full of lots of fat and processed food. Most Americans rely on foods that come in boxes. Those foods are full of an immense amount of sodium, chemical additives, and other unnatural ingredients that are not good for your kidney disease diet. Cutting out processed foods and fast food alone can make a huge difference in a healthy kidney disease diet.
Plant Based
Studies show that a primarily plant based diet can effectively stop the progression of many chronic illnesses such as kidney disease. Simply focusing on as much fresh produce as possible and filling your plate with vegetables instead of processed foods, meat, and pasta will make a huge difference in your diet. You can even avoid ever progressing into end stage renal disease, and potentially never need dialysis, by switching to an unprocessed, plant based diet.
Get Help
If you are worried that you cannot follow an unprocessed, plant based diet on your own, you might benefit from the help of your physician or a nutritionist. They can help you develop the skills you need to build healthy kidney meal plans for your diet. When it gets tough, remember that it will get easier as you get used to this new lifestyle, and that your health and comfort level depend on your maintaining a healthy diet for your kidney disease. For more help on what to eat for your renal diet click here.