Renal Diet Headquarters Podcast 032 – AAKP National Meeting and Farmers Markets Have an Abundance Of Great Things
Podcas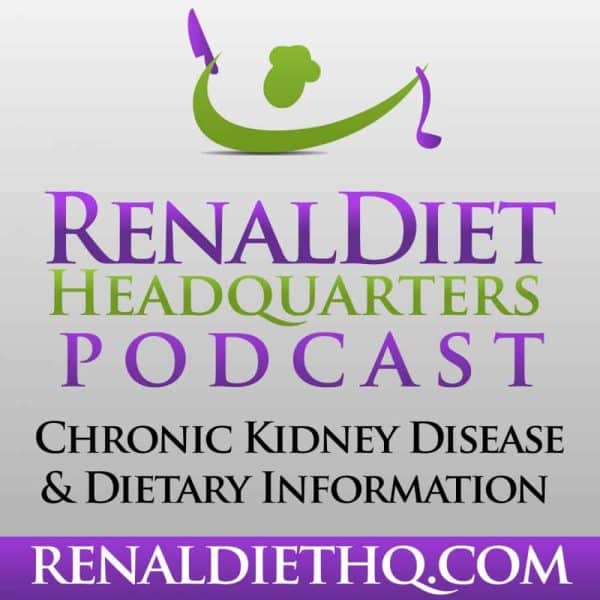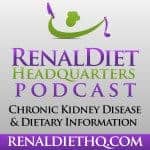 t #32 Released on July 31, 2014
Send in your questions about all things related to chronic kidney disease to podcast@renaldiethq.com
This week we discuss our plans for the summer picnics and how to make some simple yet yummy foods to take with you. Also, some hints on keeping food safe and healthy when you travel. And how your salad dressings can be made with some simple ingredients.
Picnics and Food Safety is the theme for the month, and I want you to send in your questions about it. I am going to spend time talking about how to do those so you are healthier.
#1 – I am going to the AAKP national meeting – learn more at www.renaldiethq.com/aakp
Meet me and have some great learning experiences. I will have books for sale and a chance to have me sign your book. I also am planning to do a lunch experts table about a topic yet to be determined. Looking forward to meeting you if you go, otherwise, I will review the information from the meeting on this podcast.
Email me at podcast@renaldiethq.com for suggestions
Find us on iTunes at: www.renaldiethq.com/go/itunes
Find us on stitcher radio at: www.renaldiethq.com/go/stitcher
Podcast: Play in new window | Download
Subscribe: Apple Podcasts | Google Podcasts | Stitcher | RSS